The main aim of sending a resume to a company is to land a job interview there, so that you can sell yourself to the company and stand a chance of getting the job. However, not all interview opportunities can bring about a job offer for you. So, if you feel that interviewing is not going to transpire into a job offer or think that , then you must politely decline the interview offer.
You can write a letter to the employer or the recruiter to inform your decision. Some guidelines can help you figure out how to turn down an interview without offending the company who sent you the interview offer.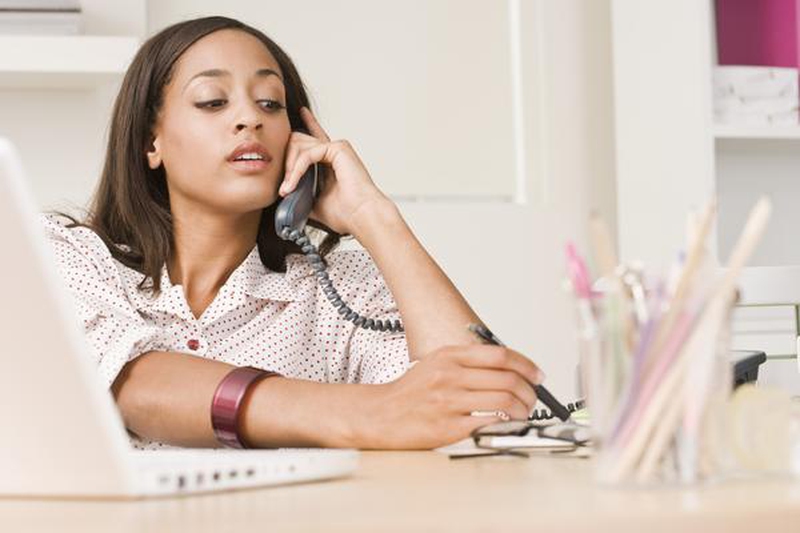 Guidelines on How to Turn Down an Interview
Reply as Quickly as Possible
It is best to send your answer regarding the declination of the interview offer as quickly as possible. If you have more than one interview offer, carefully inspect all of them and then commit to the one that you think is most suitable for you. Do make sure that you turn down the interview offer in advance, particularly not on the last day. This would save the time of prospective employer to arrange the interview.
Be Respectful and Polite
Another important aspect of how to turn down an interview is to be respectful to the company and thanks for offering you this opportunity. You can decline the interview offer either by email or on the phone but be sure to praise the company sincerely and mention how grateful you are for being considered for the interview. When writing an email to decline the interview, follow an appropriate letter format.
​List Your Reasons for Declining the Interview
The trickiest aspect of declining a job interview is to list down the reasons. These reasons do not have to be lengthy, but they must be logical and real. However, make sure that you do not list an excuse that is lame and might leave a bad impression on the prospective employer. If you find no logical reason for declining the interview offer then it is better to not give one.
​The Ending Line
The last aspect of how to decline an interview is to make a good and convincing impression with the ending line of your declination. Recommend a person to the employer that you think will be interested in the interview or tell the employer that you would love to work with him at some point in the future. Moreover,the employer and apologize to him for the inconvenience your declination might bring to him.
How to Turn Down an Interview: Step by Step Introduction
1
Appreciate the hiring manager who had sent you the interview request. The person has taken out the time to read your resume and might have spent a good deal of his time in searching about you on the internet. So, it would be a nice thing to thank him for the time he had spent on you when declining the interview offer.
2
Never turn down an interview offer without telling the hiring manager the reason for your declination. However, the reasons you give should be short and precise. There is no need to elaborate them. You can justify your reason by stating your career goals and telling the hiring manager that the job might not be the right one for you at the moment.
3
Make sure that you with the hiring manager on a positive note. It is an important factor of how to turn down an interview. You can wish him good luck for the future and tell him how honored you are for getting to know him. If there is a future conference that you both might be attending, then you can mention it to him as well.
Samples of How to Turn Down an Interview
1
Dear Sirs/Madams,
I am extremely grateful to you for the interview offer for the post of "job title". Also, I would like to thank you for the effort you made while contemplating my name for the "job title".
Declining the offer was a challenging decision for me since I was very fascinated by the ABC Company. However, after thoughtful consideration, I have come to the conclusion that not accepting the interview offer is in my best interest at the moment.
The following are some of the reasons why I have declined the interview: a, b, c, d. I hope that these points will help you in revising your interview offer.
I wish ABC and you good luck and a bright future. Thank you once again for taking out the time to consider me for this job interview.
Sincerely,
Your signature
Your name
2
Mrs. Judith Harper
West XX Street
Phoenix, XX 54565
November 26, 2014
Mr. James Carter
Business Development Manager
ABC Group
6633 Newhaven Avenue
Phoenix, Arizona 54565
Dear Mrs. Carter,
I appreciate very much you offering the opportunity for the project manager post at ABC Group. I researched the company before sending my resume and discovered a number of good aspects of the company. I was particularly fascinated by the success that ABC Group has achieved in the last two years.
But I have to inform you with great that I would have to decline your interview offer, because I have accepted a job at another company yesterday. Although I was planning on meeting you soon, I think it would not be the right thing to do now. It would be wasting your time if I come for the interview knowing well that I will not be able to take the job.
I have turned down the interview offer on your website just like you had asked in the interview letter that you had sent me. This letter is to thank and appreciate you for the time you have spent in considering my name for this interview.
I am sure that you are going to find a candidate that is suitable for this position soon. I will try to remain in touch with you so that if an opportunity comes around, we can work with each other.
Finally, wish you good luck in your recruitment efforts.
Sincerely,
Your signature
Judith Harper
ANY IDEAS ABOUT THIS TOPIC?