No matter how much you hate it, winter is coming. This means that you have to review your driving techniques and get your truck ready to perform well in adverse conditions.
The following truck winter preventative maintenance checklist should be performed until winter is over. By following it, you will be prepared for a safer and sounder winter season!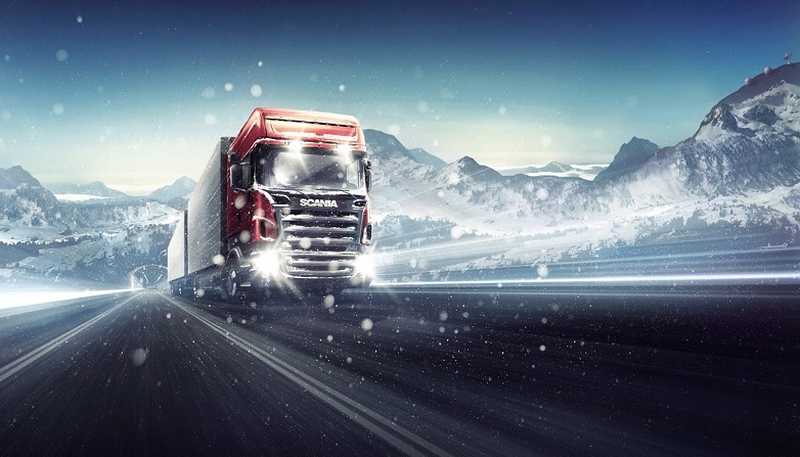 Coolant System
For adequate protection check antifreeze strength (-34 °C degrees).

Check water filter or coolant treatment additives.

With caution, check all heater and water hoses for cracks, wear, hardening, or softening. Tighten any loose hose clamps.
Cab Heating Systems
Clean out heater screens (filters). Check if there is any obstruction.

Check heater controls and motor for proper function.
Air Systems
When the temperature is above freezing, drain all air tanks (daily).

Check air dryer heater operations.

Service your air dryer according to the manufacturer's specifications.
Batterie and Electrical System
Check all connections. If necessary, clean/tighten the batteries and starter connections.

Check the condition of the alternator belt.
Starting Aids
Check condition of the block heater. Also the condition of the electrical cord and plug.

Inspect the fuel heater and maintain it according to the manufacturer service recommendations.

Check fuel water separator. If necessary, collect the water at bottom with a drain valve. Always do that during the winter - when the temperature is above freezing.
General
Check windshield washers to make sure they are working properly. Replace them as needed.

Check windshield washer reservoir for the right type and level of a solution.

Check all electrical connections including headlights, tail lights, light, lift gate, cord, nd receptacle. If necessary clean and grease them. Use only approved dielectric grease.

Check the step wheel assemblies. Make sure sliders move easily and are clean off dirt and grease build up.

Check all oil levels and any signs of water contamination.

Lubricate all door hinges, locks and latches.
Extra Items
Ensure that all chains are in good condition.

Have an extra gallon of antifreeze in the truck.

Carry an ice scraper in the truck.
Remember, as a truck owner, it is your responsibility to ensure a proper maintenance routine of your vehicle not only on winter season but the whole year. Without proper maintenance, your truck will be more prone to serious problems in the future which can end up costing you lots of money. Moreover, reducing downtime and unnecessary repairs during the winter is important to the success for your business.
ANY IDEAS ABOUT THIS TOPIC?