Knowing how to introduce yourself in an interview is not as nerve-wracking as it's often made out to be. Even if you're feeling nervous, stay confident, sit up straight, look your interviewer directly in his or her eye, and smile. Remember that you're being invited because your CV has already impressed the recruiter, and now it's time for you to show them your enthusiasm, and dazzle them with your remarkable personality. This guide will help you prepare for your meeting, and give you some good hints on how to introduce yourself in an interview.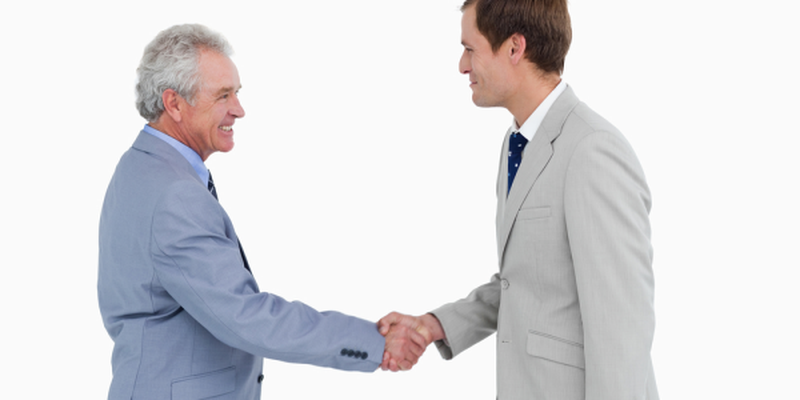 How to Introduce Yourself in an Interview: 5 Tips Leading to a Successful Interview
1
Dress the part
They say to dress for the job you want, not the job you have. That usually means professional attire, neatly ironed or dry cleaned suits, or coordinated trousers or skirts and jackets. What you are wearing on your interview gives the recruiter their very first personal impression of you. Wearing a smart, crisp outfit will brand you as a professional individual who cares about their personal appearance, what others think of them, and that you're skilled enough to know how to introduce yourself in an interview. There is also no issue with inquiring about the company's official dress code policy prior to the interview.
Recommended Interview Attire for Women
A conservative suit of solid, neutral color (no bright colors or busy patterns)

A coordinated, plain blouse, buttoned up conservatively (no cleavage)

Sensible shoes, not too high

Minimal jewelry, keep it simple

Hair should be pulled back if possible and neatly coiffed

Neutral colored hosiery

Natural makeup, and very little (if any) perfume

Manicured, short nails

Briefcase or portfolio
Recommended Interview Attire for Men
A solid, neutral colored conservative suit

White buttoned down long sleeve shirt

Modest tie of solid color, or with discreet pattern

Professional shoes in tip top condition

Dark socks

Extremely limited jewelry (cuff links are not necessary)

Hair should be neat and professional, facial hair clean and neat

Very light aftershave or cologne

Trimmed nails

Portfolio or briefcase
2
Be poised, make eye contact
Eye contact expresses confidence and self-assuredness. When your interview is speaking to you, make sure to look into their eyes as much as possible without staring.
3
Include necessary information
Your introductory statement is unlikely to be a formal speech, rather a lead into the conversation you're about to embark on with your interviewer. Tell them about yourself in a few sentences, without going into too much detail, keeping in mind that the interviewer has read your CV. Be prepared for this introductory statement, and consider the speaking points listed below to design it.
Introduce yourself by where you are from

State your educational qualifications

Talk about your previous work experience (newbies can discuss experience with projects or internships, and overall industry understanding)

Mention notable professional achievements such as awards, certifications, or appreciation

Point out your membership to any professional organizations or networks, especially if you hold an administrative position within any of them

Discuss your personal accomplishments with modesty (athletic achievements, cultural activities, community involvement, etc.)

You may discuss your family here as well, touching on how they have influenced your values and ideals, making you a more goal-oriented individual
4
Prepare your introduction and practice
You should know what you're going to say in an introduction before going on an interview. Write down some key points that you'd like to highlight about yourself, and memorize them. Practice with yourself in the mirror, mastering the fluency of your statement while maintaining a friendly and professional demeanor. You might feel a bit silly talking to yourself in the mirror, but all that practice will help you learn how to introduce yourself in an interview. If you have someone you can practice with, you should rehearse your introduction in front of them, and they'll be able to critique your statement and style until it's perfect.
5
Do not over indulge
It's important to be discreet with information that is not directly related to your professional experience and qualifications. If the interviewer asks about your hobbies, you can briefly touch on them, without going overboard. For example, telling them you're passionate about running is good information, but giving them your last three marathon times is too much, unless of course they ask. It is generally not recommended to get too personal with the information you disclose in an interview.
How to Introduce Yourself in an interview: Examples You Can Refer To
1
Start from the beginning
"I grew up in this city. My parents ran a family-style restaurant downtown. I studied advertising and marketing in college, and spent the last 7 years directing the online marketing campaigns for a few very distinguished companies. I'm passionate about ecommerce and online merchandising."
2
State your past experience, skills, and achievements
"Working on Wall Street was a brilliant experience. I started as an entry-level analyst and designed a software program for major banks to streamline their accounting and books. I'd love to tell you more about it."
3
Tell short anecdotes
"I learned about customer service as a teenager, when I worked at a bagel shop on the weekends. The Sunday morning line would be out the door for hours, and it was challenging to keep the customers happy by moving as quickly as possible while producing quality breakfasts."
For other good answers and examples:
ANY IDEAS ABOUT THIS TOPIC?