Actually it isn't necessary to know your IP address in most cases as the computer can configure it well. However, sometimes when you can't visit Internet or you're changing network settings, then you may need to know what your computer's IP address is. This article will show you the easiest way to find IP address on Windows 7.
Steps - How to Find IP Address on Windows 7
1
The easiest way to find IP address on windows 7 is to visit specific websites such as
2
However, sometimes you cannot visit Internet, then you need find it in another easy way.
Click the "Windows Orb" on the bottom left, then input "cmd" in the search box in the Start Menu.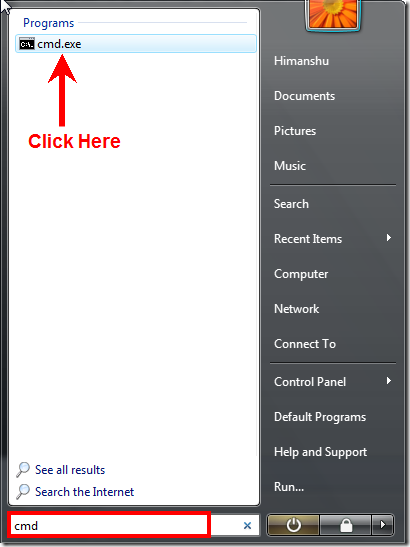 3
You'll find "cmd" in the search result, click it.
4
A new window which is called "Command Prompt Window" will be opened. Input "ipconfig /all" in the window.
ANY IDEAS ABOUT THIS TOPIC?