The practice of psychiatry is one of the oldest medical fields. In fact, its professional organization in the US, the American Psychiatric Association (APA), has been welcoming members over the past two centuries. If you want to learn about the human mind and are interested in research and application of the multiple fields of psychiatry, this guide is for you.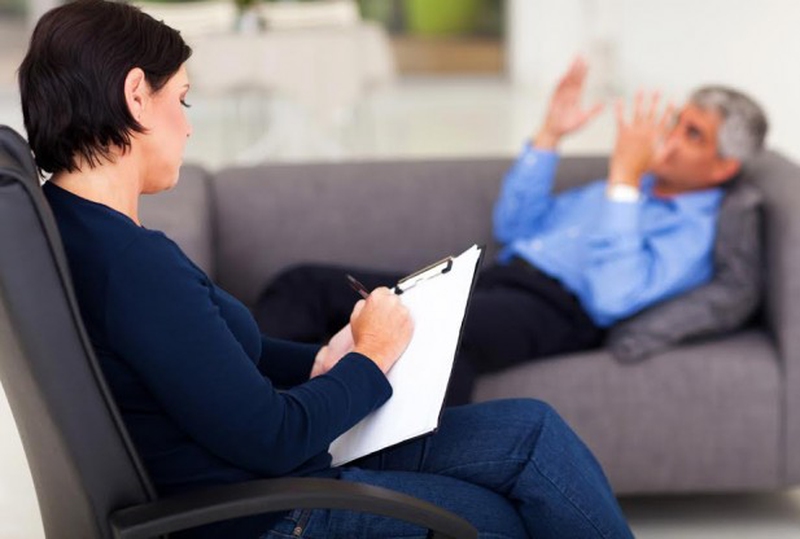 How to Become a Psychiatrist
1
The U.S. Bureau of Labor Statistics lists the following general requirements in becoming a psychiatrist.
| | |
| --- | --- |
| Requirements | |
| Degree | Doctor of Medicine (MD) |
| Specialty Field | Psychiatry |
| Experience | Residency Training (4 years) |
| Licensure | State-issued |
| Certification | Voluntary |
| Required Skills | Written and verbal communications skills, leadership, problem solving, organizational skills, patience, empathy |
These requirements are described in detail below.
2
Earn a Bachelor's Degree
First you must take a college course to earn a degree on neurology, biology, psychiatry or psychology. These courses give you basic knowledge that will serve as a background on your journey to becoming a doctor in psychiatry.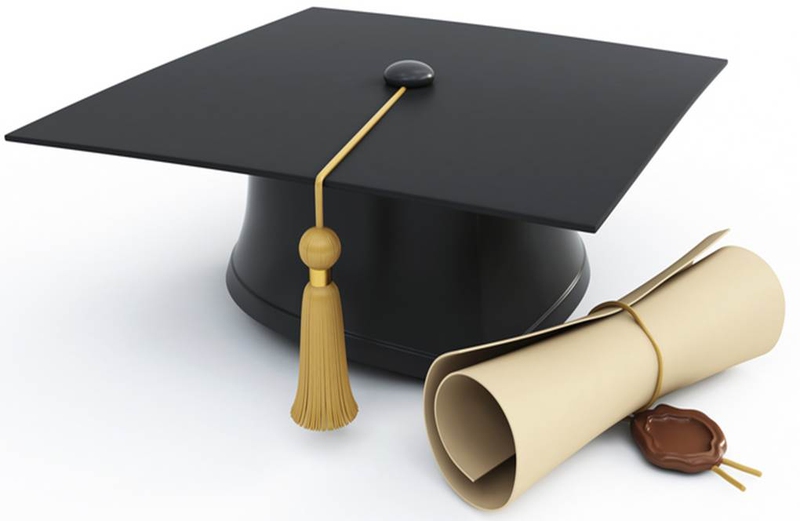 3
Get Prepared for Attending a Medical School
You can take a specific pre-med program before medical school. Consult a career counselor to discuss your plans on applying to medical school. Volunteer to work in a nursing home, hospital or a doctor's office to gain hours. You may also be required to enroll in an internship program.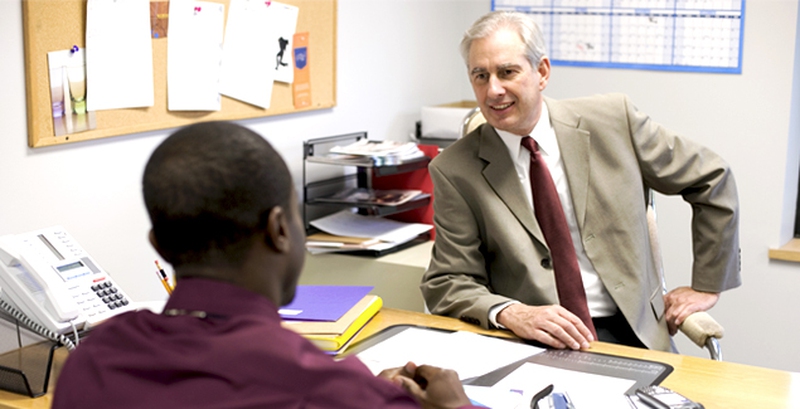 4
Attend a Medical School
The challenge of becoming a medical doctor is the toughest. You will spend four years in medical school to become a Doctor of Medicine (M.D.). Subjects usually include anatomy, physiology, pathology, pharmacology, psychology, legal medicine and professional ethics. These components are all important for a doctor who has a major responsibility of treating someone with mental illnesses.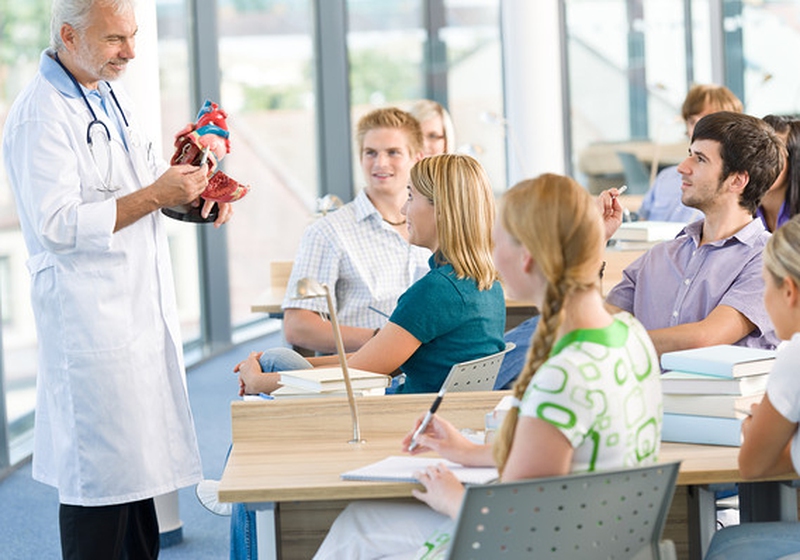 5
Go Through a Residency Program
Residency training programs are set up through the medical school and are completed in a hospital. To become a psychiatrist, you will work on the psychiatric ward of a hospital or in a mental facility. This is the time when you will work directly with real patients under the supervision of licensed practitioners. In this setting, you will be able to apply the knowledge and skills you have learned in medical school. You will also learn more about neurology, forensic psychology and chemical dependency while evaluating and treating various patients with your mentors. You will experience working with patients who are suffering from anxiety, depression, sexual dysfunction, substance abuse, developmental disabilities and other mental problems.
Residency training consists of different parts, which you will take in a span of four years. The first portion for any medical professional, including psychiatry, typically consists of four months of rotations in general medicine. This includes family practice, family medicine and pediatrics. You will take an additional two months working in the neurology ward. The rest of your residency training is on psychiatry and some electives. You will spend one year for inpatient psychiatry, and another year in outpatient psychiatry. The remaining months may be spent to complete rotations in specialized fields of psychiatry such as forensic psychiatry, geriatric psychiatry, teen psychiatry and child psychiatry.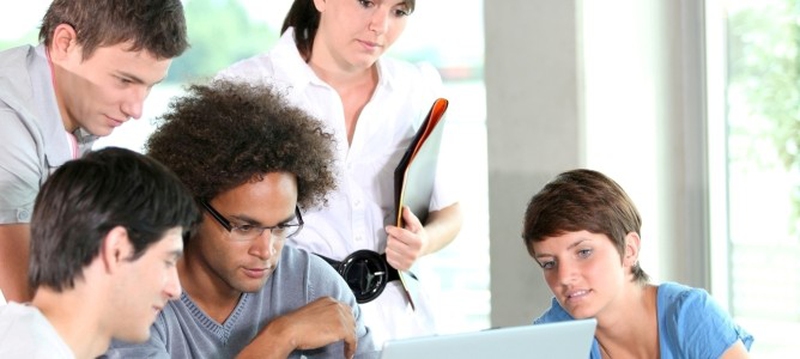 6
Become a Licensed Psychiatrist
Every state requires you to obtain a license to be able to practice psychiatry and treat patients. To take the state board exam, you must fulfill the requirements set by each state. It is advisable to attend medical school and to complete residency training in the state where you plan to practice in. If you later decide to move to another state, you will be required to take another licensing exam in that state. The test is focused on proper medical practices and state regulations. To be able to write medical prescriptions as a psychiatrist, you have to be registered in the state you are staying in.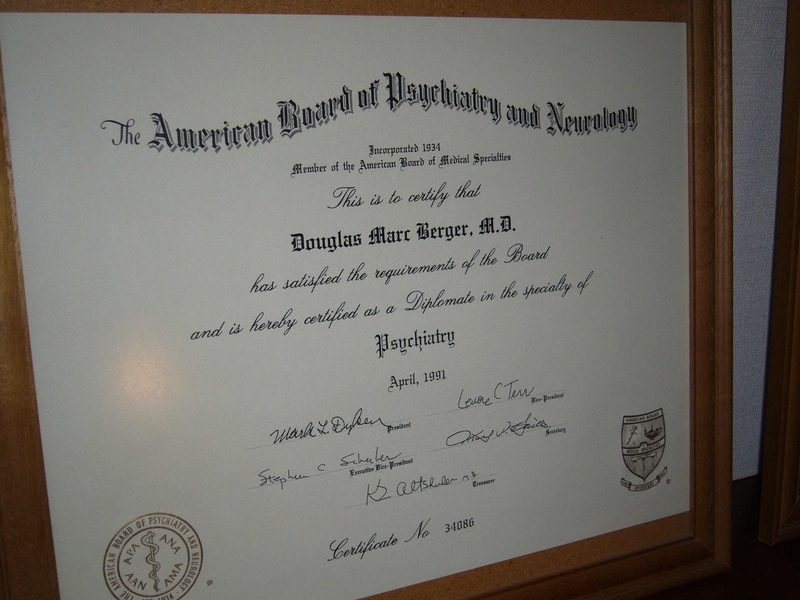 7
Get Certified
Getting a certification from the American Board of Psychiatry and Neurology (ABPN) is optional, but it increases your chances of being employed. You can obtain certifications in general psychiatry or specially dealing with teenagers or drug and alcohol addiction. Visit ABPN website to learn more about the various specific certificates in psychiatry. Certifications are good for ten years, after which you must get certified again. You can do this by taking continuing educational courses and self-assessments. This is a common procedure for various medical professions.

8
Study Further
Doctors, including psychiatrists, are required to continue their education while they practice to be able to keep up with current trends and new theories. Board Certification and renewal of licensure may require proof of continuing education. Psychiatrists, just like other doctors, continue their medical education through self-assessment programs, seminars, classes and workshops offered by licensed institutions.
ANY IDEAS ABOUT THIS TOPIC?