The best salespeople in the world are always searching for ways to become better in their profession, and never get satisfied no matter what they achieve in sales. This very issue was addressed by a recent discussion on Quora, where opinions were solicited from sales experts and sales managing experts on tips they felt were the most helpful for helping sales representatives improve their selling skills. Below are some very effective tips on how to be a better salesman.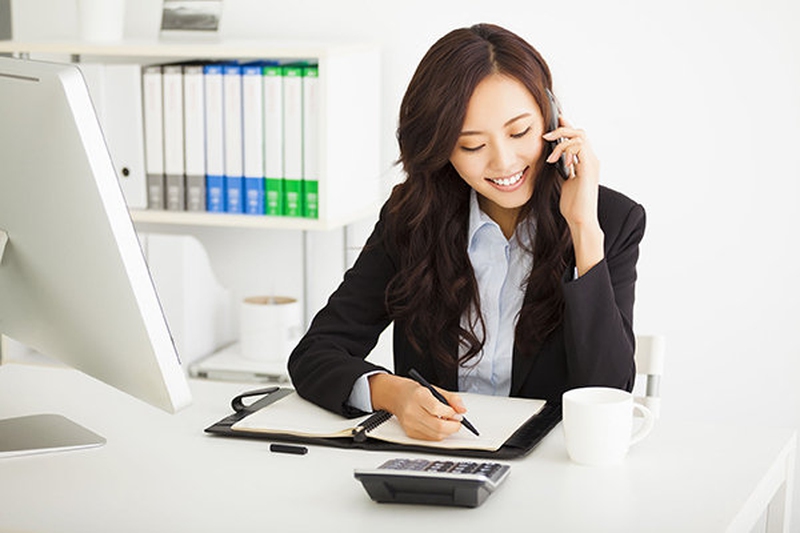 How to Be a Better Salesman: Make Sure You Have These Qualities
1
Be Honest
Most of the customers are smart enough to detect when a salesman is telling them the truth about what he is selling, and it makes them feel good. They always buy once they feel you can be trusted.
Avoid overstating the real value of the product or service, and avoid glossing over potential errors. Dishonesty not only hurts your business and reputation, but also makes your prospects decide not to buy from you. Any question you have no answer to, don't just shrug your shoulders and say you don't know; the best thing is to let them know you will find the right answer from one of your colleagues and get back to them.
2
Be Confident
Charisma gives rise to confidence. People who make excellent salesmen are known to have fervent beliefs in themselves, their product or service as well as their company. Salespeople who are confident are known to act in a fearless way and have the willingness to take necessary risks without any worries of possibly getting a no from any customer or losing out on a promising opportunity.
3
Be Empathetic
Empathy is that ability to feel what the customers feel and make them feel you respect them. There is a difference between empathy and sympathy. It goes beyond having a feeling of loyalty to someone else and understanding their major concerns from a more objective viewpoint. Any salesman who shows empathy can gain customer's trust and establish a good rapport with them by supporting them and seeming judgmental. Empathy enables the salesman to read and understand the customers, show them enough concern, and demonstrate clearly the interest he or she has in providing the adequate solution.
4
Be Approachable
A great salesman will no doubt display the same level of relentlessness and drive for all accounts, whether large or small. After all, you can never play with the big boys unless you first excel at all levels. Also, you can never tell how big these small players could become. Get yourself hedged by displaying interest in a company's business at every developmental stage.
5
Be Focused
An internally driven individual will always stay focused in order to accomplish set goals and remain attentive to any given topic.
All focused individuals are known to demand more from themselves than every other person and are always self-motivated. They organize themselves easily and recognize the right thing to do to enable them to achieve their set goals.
A salesman produces better results when there is a balance between focus and empathy. This will make the salesman able to pay attention to the customer and focus on set goals, and who can easily translate such goals into viable solutions for the customer.
6
Be Resourceful
To be a successful and a better salesman, you need to be more resourceful, which plays a very important role in reaching out to more potential customers. This requires going the extra mile and making use of any available asset or resource at his or her disposal to seal the deal. Most times, discovering how to become a better salesman involves thinking outside the salesmanship box and all conventional sales methods and procedures.
7
Be Modest
You don't have to stop being a salesman when you are done with the training – it is a continuous process. Why? This is because every great sales person is in the behavior learning school. They want to know the reason why a customer refused to buy what they are selling, what they could have done differently or how they could have presented the more expensive goods or services in a more appealing way.
Successful retail salesmen and saleswomen learn what is feasible and what is not and are always looking for ways to become better from one another.
8
Be Passionate
Most often, sales pitches expose a salesman's genuine passion and faith in the product or service he is selling. Sales conversations become more genuine when the sales person has great faith in what he sells. Ask any great salesman how he became great in his chosen profession, and you will be told to be passionate about your business.
9
Be Thinking Critically
Whether you sale a vacuum cleaner or sale life insurance policy, you must not fail to enter every meeting with the confidence that you will ultimately help them with your goal. Don't forget to thank them for their receptiveness and time, but also don't forget that you are helping them. A successful salesman is the one whose customers keep coming back to, not those that get onetime huge contracts and fade away after that. And these salesmen whose customers keep coming back to are the ones who understand what they do and respect their business.
10
Be Firm
Sales people must possess a firm spirit to enable them get through difficult times and intense pressure. This firmness must also be demonstrated when follow-up calls are being made with both prospects who have clearly said no and potential customers. This is another important factor as you try to learn how to be a better salesman.
5 Practical & Helpful Tips on How to Be a Better Salesman
1
Everyone who excels as a salesperson does not stop at picking up the phone and dialing customer's number to book appointments with them. They are known to be innovative, creative, energetic professional solution givers and relationship strengtheners. The job of a salesman goes beyond telling a customer the product or service he or she is offering-it involves proffering solutions to the company's problems.
2
It is not easy to be in sales because you will often be rejected – saying no, hanging up on you, being rude and brusque are some of the reactions you will often get. People who succeed in sales are those who dust every rejection and keep forward. Don't fail to remind yourself of the fact that you are talented and has an amazing solution to offer your customers. Don't forget that you have several customers that are in need of your product or service, and that finding them and connecting with them is your main goal.
3
Most times, sales people find themselves talking to the wrong people, but never give up, instead ask the person you get on the phone for help and leads. Hanging up when you get the wrong person on the phone is not the best option, you can ask for the phone number of the person in charge of making decisions.
4
The right way to end every sales conversation is to ask the person at the other end of the line the best time to interact with them again, whether on the phone, through a web conference or in person.
5
The success of others does not threaten successful sales people: they love it when their team members succeed and learn from the successes and mistakes of other team members. Supposing a member of your team recently got a huge account, try to find out how they were able to do it. Take your most successful colleagues out for coffee or lunch and learn which sales technique they have been using to hit their targets.
ANY IDEAS ABOUT THIS TOPIC?