This is something that many people ask themselves everyday, because asking someone for a reference, although seems rather easy, is one of the most technical and difficult social interactions to indulge in. Whenever you ask someone for a reference letter always keep in mind that the manner of drafting your request, is going to have a huge impact on the outcome of that particular request of a reference letter.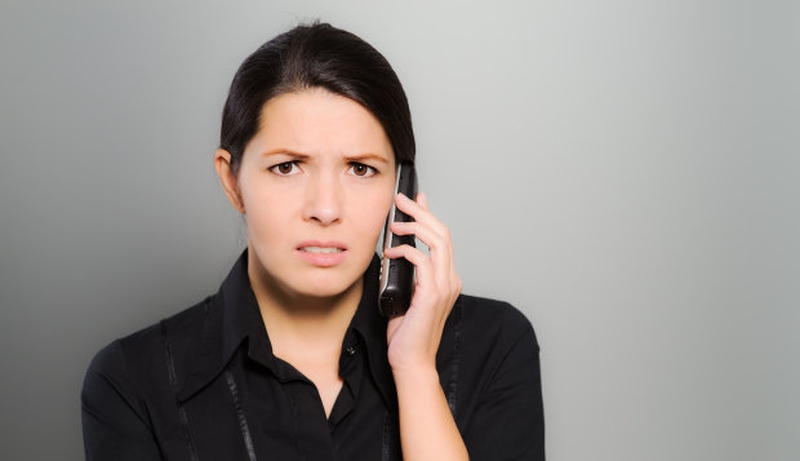 Part 1: How to Ask Someone to Be a Reference
Whenever you are drafting such a request, keep in mind the fact that you need a good reference letter from the person you are requesting, not just a forced reference letter that is bound to get you nowhere. Only ask them to do it if they want to do it, and if they do not wish to do it, then ask someone else or figure out another way. The following are steps that can help you figure out how to ask someone to be a reference.
1
Be Prepared
Never delay anything when it comes to applying for a job. If you have applied for a job before, then you may be familiar with the fact that the process of hiring someone for a job does not take very long. It can be settled in a matter of days, so even before you start applying for a job, you must keep your references ready.
Keep a list of potential references ready and ask them if they would be willing to provide you references for the job you will be applying for. Narrow down your choices and keep at least two or three references, because that is the amount of references you may need to apply for a job.
2
Choose Suitable Reference Person
Do not choose hastily. Choose your references wisely because these people will be vouching for your skills and qualifications. If they are not honest, dependable or trustworthy references, then it will reflect badly upon you, making you end up with not getting the job.
3
Be Polite
Never be rude, assertive or even too proud when asking someone to provide a reference for you. This is a favor you will ask of them and you'd better do it in a polite tone.
4
Do Not Ask too much
Make it easy for the person who will be giving you a reference and do not ask too much of them.
5
Keep Things Simple
Do not make things extravagant because that is not how the business world works. Keep it simple, concise and to the point so that the job recruiter seeking the reference page will be impressed rather than put off your references.
6
Follow Up
As a follow up, you'd better send a handwriting note to the references. And immediately infrom them when you put them in resume or as references. Also, you are supposed to update the results or outcomes, as people alwasy want to know if they have been an help in some involved process.
Part 2: Samples of How to Ask Someone to Be a Reference
1
Subject: REFERENCE REQUEST – SARAH JOHN
Dear Mr. Jake,
I have written to you this email in the hope that you would provide a reference for me. I have a real need of this at the moment, and I hope you can help me with that.
I would be grateful if you could attest the documents I require for employment that are proof of my qualifications. I need to have these documents attested because they are proof of my employment and of the skills I gained at Harper Companies.
At the moment, I am looking for a new position at another company and if I could get a positive reference from you, it would really help my future prospects.
Kindly let me know if you could do this for me and if there are any ambiguities regarding the matter. If there is additional information that you need, I would be happy to provide it to you. You can easily reach me at [email protected] or at 000-111-111-111 24 hours of the day, seven days a week.
Thank you for your time, I am looking forward to your response.
Regards,
Sarah John
2
Hello Mr. Gerard,
I am hoping that all is well with you and this email finds you in good health. I am presently looking for a new position at a new company, which is why I will be interviewing for the position of Content Creator at Jay ford Enterprises next week. The job interview calls upon some references from the work our company has done for the Geller Project at Boulevard Zone. This is why I will need a reference for the interview so that I could prove my eligibility and my skills to them. I believe you are the perfect person to contact in this situation.
The reference does not require much from you, it would only be a small phone call lasting no longer than 5 minutes. You can expect the call next week around 6 to 7 pm any weekday. If it is good with you, I can send you some details of what the job description is so that you can provide a relevant reference for me when the time comes.
I would be extremely grateful for your cooperation. Thank you. Looking forward to your response.
Regards,
Janet Hollander
3
Hello Mr. Bennett,
I hope this email finds you in good health. I am only writing to you so that I could ask you if you would be willing to be a professional reference for me. I am seeking a new position at the ABC Company as a Content Analyzer and due to the fact that I have my interview on Friday, I really need a professional reference to back up the skills and the qualifications I have had while I was under your employment.
I would be extremely grateful to you if you could help me and be a professional reference for me. Please bear in mind that the following skills make it into the conversation so that they know I am qualified to apply for the job and I am what they are looking for at the moment.
Management of different projects

Creating a proper budget

Scheduling

Meeting deadlines

Collaborating with other people at the office

Leading by example
In case you have any questions, please contact me at [email protected] or call me at 000-9999-8888. Thank you for your time. I look forward to your positive response.
Regards,
Jonathan Campbell
Tips
Be concise, to the point and very straightforward. Explain the subject and why it is important for you, and when you need the reference letter and why you need it in the first place.

Do not be too assertive, because that is the No.1 rule when it comes to asking someone to write a reference letter for you. Always make sure to include the part where you tell them that they can refuse to do so.

Never forget to provide your contact details and offer to be able to help with any information whenever you ask someone to be a reference for you.

Make sure that you know that the writer is comfortable with the fact that he or she will be writing a reference letter for you for any purpose.

Always bear in mind that they may be uncomfortable with the prospect of handing over a reference letter to you for some reason.
ANY IDEAS ABOUT THIS TOPIC?