If you just got a new job, writing an acceptance offer is always a good idea. Then how to accept a job offer in email can be a concern. An acceptance job offer need to show that you are indeed a professional and also allows you to document some key things about the job such as your job title, benefits and more information. While you might not need this information or documentation in the future, it doesn't hurt to be cautious when starting a new job. Remember to keep the acceptance letter brief, upbeat and most importantly, professional.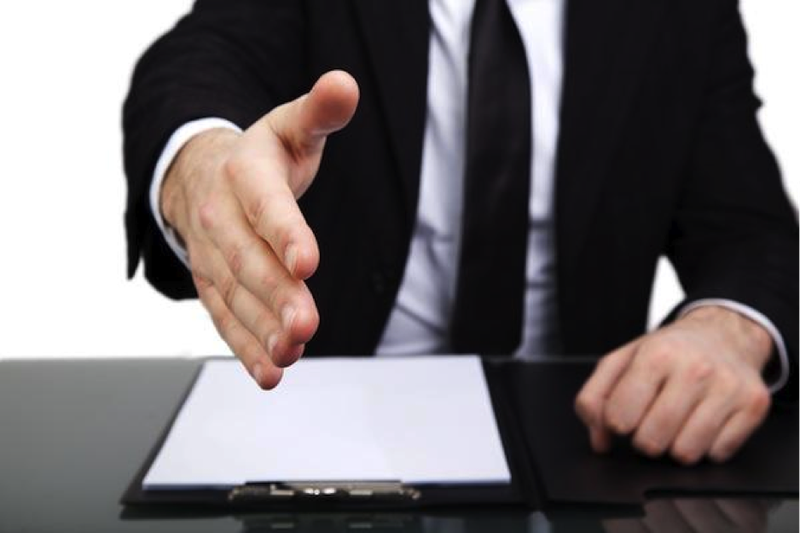 How to Decide Whether to Accept a Job Offer or Not
First and foremost, you need to make a decision first. There are various reasons for you to decide whether to decline or accept a job offer. If you are undecided, the following points may help you in the decision.
Accept the job offer if:
The job offer meets all your needs with the company, and this is a role that you desire. Also, the role also needs to be in line with your desired job description.

You have negotiated the terms of the offer to your satisfaction.
Decline the job offer if:
The job offer doesn't meet your desired job description.

You learnt that the company was not the right place for your career during the interview process.

The company is not open for negotiations or if your attempts to negotiate were not fruitful.
How to Accept a Job Offer in Email
1
Gratitude
Draft an acceptance email to show your gratitude for the offer. Your email should be composed after you are done with the negotiation process. Be sure to thank your new employer for the job opportunity. You can say like: Thank you for accepting me for the role of editor at XYZ Company. I am grateful for your confidence in my abilities and qualifications. I look forward to enjoying a productive working relationship with the company.
2
Confirmation
If during your interview you are told that the job offer is subject to your undergoing and passing background checks as well as a drug test, you can go ahead and construct a confirmation message. Indicate that you are confident that you will pass both tests and confirm that you accept the offer. Make sure that you indicate the position, department, start date and salary. You can write like: I wish to accept the job offer of Editor which was extended on February 24th, 2014 at an annual salary of $90,000. I will report to the human resource manager on March 1st, 2014 which is my first day of work.
3
Closing
Every letter deserves a good closing and this part of the letter is meant to show your enthusiasm for the job. You can provide additional information that you hadn't already provided. This could be your references and, you can also use the closing to answer any concerns or questions that the company might have before you join. The acceptance email should be sent to the hiring manager and you should retain your copy for future reference. If your email is enabled with the return-receipt program, you can ask the recipient to acknowledge that they have received your email.
Samples of Accepting a Job Offer in Email
Knowing how to accept a job offer in email is not enough, here are some samples for your guidance.
1
(Date)
(Mr./Ms. Name)
(Title)
(Employer's Name)
(Address)
(City, ST ZIP)
Dear (Mr./Ms. ABC):
I am pleased to accept your job offer as (position title) at (Company XYZ). I look forward to working under (Supervisor) and hope to meet the goals outlined with the position. The duties of this role are well aligned with my qualifications and skills. I consider it a great privilege to join such a dynamic team of professionals.
As discussed during the interview, I will receive an annual salary of ($Amount). My benefits will also commence after a month of my employment.
(Mr. /Ms. Name), thank you for creating such an enjoyable interview process. I look forward to personally working with you and the entire editorial team at (Company XYZ). I will report for duty on (Date). In the meantime, you can get in touch with me using this number: (555) 555-5555.
Sincerely,
Name
2
Sender's First Name Your Last Name
Sender's address
Sender's phone number
First Name Addressee's Last Name
Job title/organization
Address
Dear Mr. Mathews:
I was pleased to receive your call offering me the position of 5th grade English teacher at the Sunny Day School. Kindly accept this as my formal acceptance letter for the job offer.
As we already agreed on, I will commence working on the September 24, 2014. My annual salary will be $40,000 including the benefits we discussed.
Again, I thank you for giving me this wonderful opportunity. I look forward to working with you. In case you need to convey anything before I report for work, feel free to get in touch with me through email or phone.
I am excited to join the teaching staff at Sunny Day School.
Sincerely,
Signature
Name
3
Dear Mr./Ms.______,
I wish to thank you for accepting me as part of your team.
The hiring process was enjoyable and professional. I greatly appreciate the help you offered during that process. I am expecting to be a part of your team for many years, and I hope that my contribution will be rewarding for our mutual success.
Please acknowledge this letter as my formal acceptance letter for the role of senior editorial manager. I understand the terms and conditions of my employment as explained in the job offer letter and I accept them.
Thanks for your support and confidence in my abilities.
Best Regards
Name
ANY IDEAS ABOUT THIS TOPIC?