Was Michelle Obama the first black First Lady? Do you know which one of your bills features a black man? You might be surprised at the historical figures you didn't know were black.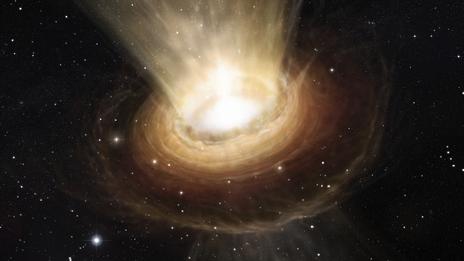 Part 1
1
BETTY BOOP
They might have drawn Betty Boop white, but her history is black. The character was actually stolen from Cotton Club singer Esther Jones — known by her stage name "Baby Esther" and the baby talk she used when she sang songs like "I Wanna Be Loved By You (Boop- Boop-BeDoo). Her act later "inspired" cartoonist Max Fleischer to create the character Betty Boop and Esther tried to win the rights back to her character until the day she died.
2
J. EDGAR HOOVER
Hitler's Jewish ancestry isn't the strangest twist in racial history. FBI director J. Edgar Hoover — the man who plagued the black liberation movement from Marcus Garvey to the Black Panther Party — was known by his peers as a passing black man.
His childhood neighbor writer Gore Vidal famously quoted, "It was always said in my family and around the city that Hoover was mulatto. And that he came from a family that passed."
And apparently that was a closely-guarded secret. Millie McGhee, author of Secrets Uncovered: J. Edgar Hoover Passing For White, said,
"In the late 1950's, I was a young girl growing up in rural McComb, Mississippi. A story had been passed down through several generations that the land we lived on was owned by the Hoover family. My grandfather told me that this powerful man, Edgar, was his second cousin, and was passing for white. If we talked about this, he was so powerful he could have us all killed. I grew up terrified about all this."
3
THE MEDICI FAMILY
It's hard to get through any school lesson about the Italian Renaissance without talking about the Medici family. What history doesn't like to talk about is that the financial ruler of the western world — Alessandro de Medici, Duke of Penne and Duke of Florence and commonly called "Il Moro" (Italian for Moor — a term commonly used to describe anyone with dark skin) — was born to an African-Italian mother (a servant) and a white father (who would later become Pope Clement VII).
4
JACQUELINE ONASSIS
Was Michelle Obama our first African-American First Lady? Or was it Jackie O? Jacqueline Onassis is a member of the van Salee's family, famous for their "mulatto" heritage.
Jackie O's ancestor John van Salee De Grasse was the first black American formally educated as a doctor; her socialite father was nicknamed "Black Jack" Bouvier because of his dark complexion.
More fun van Salee facts?: Both actor Humphrey Bogart and journalist Anderson Cooper are descendants of that famous family.
5
ANATOLE BROYARD
American writer Anatole Broyard passed as white his entire life. It wasn't until his daughter, Bliss, published One Drop: My Father's Hidden Life — A Story of Race and Family Secrets was the truth revealed: The famous New York Times book reviewer was born to light-skinned black parents in New Orleans and started passing once he grew up and moved out of his predominantly black Brooklyn neighborhood.
6
QUEEN CHARLOTTE
This 18th century painter got into hot water when he painted Queen Charlotte's features a little too realistically. The painting stirred up long-standing rumors about King George III's wife's African heritage.
And those rumors turned out to be true. Queen Charlotte was the member of a Portuguese royal family begun by Alfonso III and his lover Madragana "a moor".
Because this makes Queen Elizabeth II, Prince Charles and Prince William technically mixed race, many historians have tried to cast doubt on the nature of Queen Charlotte's heritage.
But her personal physician has noted her "true mulatto face" and the public report released before Queen Elizabeth II's coronation in 1953 acknowledges the monarchy's African heritage.
7
ALEXANDER PUSHKIN
The man considered the father of Russian literature was he great-grandson of an Ethiopian prince named Ibrahim Gannibal. Among Pushkin's more famous unpublished works (left after his death in a duel) is an unfinished novel about his Ethiopian great-grandfather.
8
CLARK GABLE
The original "tall, dark and handsome" actor didn't hide his Black and Native American heritage. And when he saw "colored" and "white" bathrooms on the set of Gone With The Wind, he refused to continue working until all of the cast members were treated equally.
ANY IDEAS ABOUT THIS TOPIC?