Sometimes watching a romantic comedy, or a movie completely filled with blood and gore, or even a mindless cartoon movie can end up being boring. What is great is that there is an entire other genre of movies that not only sets out to entertain you, but also will challenge you and help you learn something new about the world or a specific topic. That genre is genius moives. Even if you are not necessarily a "genius" yourself, movies that are about geniuses are easy to get into, showing you an extraordinary world beyond description.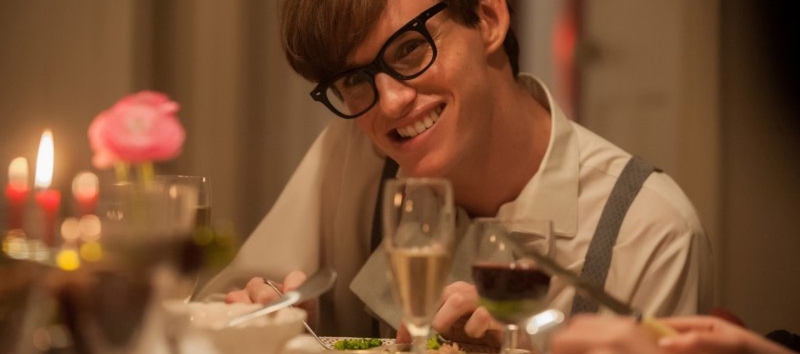 15 Best Genius Movies of All Time
With interesting storyline and characters of each movie listed below, you will have a great opportunity to go into the world of a genius and start up an amazing journey along with him.
1
The Imitation Game (2014)
Director: Morten Tyldrum
Starring: Benedict Cumberbatch, Keira Knightly, Matthew Goode
"The Imitation Game" will keep you interested and excited throughout the entire duration of the movie. Since the movie is based on real life events involving code breaking and war, you will be on the edge of your seat the entire time. Setting in one of the darkest periods in World War II, you will be kept thrilled and entertained even though you are learning about a genius team of code-breakers in history.
2
The Theory of Everything (2014)
Director: James Marsh
Starring: Eddie Redmayne, Felicity Jones, Tom Prior
"The Theory of Everything" will leave you not only dedicated to the learning of physics, but also dedicated to the well-being of the characters. This is based on one of the most influential geniuses of all time, Stephen Hawking, and his wife's relationship, as well as Hawking's relationship with the study of physics. Even if you do not enjoy romances that much as others, you will enjoy the relativity throughout the movie.
3
Limitless (2011)
Director: Neil Burger
Starring: Bradley Cooper, Anna Frei, Abbie Cornish
Can you imagine what it would be like if you are able to use 100 percent ability of your brain under the effects of a kind of mysterious pill? Well, "Limitless" just shows that! A struggling writer, played by Bradley Cooper, becomes a legendary financial wizard from a former nobody after taking an experimental drug. But what he doesn't know is that this extraordinary ability of making fortune also brings him a lot of dangers. See what happens later on by yourself, I assure you there's no disappointment in the end.
4
August Rush (2007)
Director: Kristen Sheridan
Starring: Kerri Russell, Freddie Highmore, Jonathan Rhys Meyers
"August Rush" is a fun, fairytale-like genius movie that takes the audience on a journey with the young genius protagonist. Contrary to the other movies preceding this movie, "August Rush" shows the positive outcomes that can come of having a gift, especially a musical one. If you watch this movie, which I highly suggest that you do, make sure that you have a box of tissues handy.
5
A Beautiful Mind (2001)
Director: Ron Howard
Starring: Russell Crowe, Ed Harris, Jennifer Connelly
If there is only one movie on the list that shows just how frustrating it can be to have such an expanded mind, then this is the one that shows the negative side of being a genius perfectly. "A Beautiful Mind" is a necessary movie for everyone to watch, genius or not, for just bringing to light what it means to be a genius sometimes - mental illnesses and all (though not every genius has a mental illness, just to clarify).
6
Finding Forrester (2000)
Director: Gus Van Sant
Starring: Sean Connery, Rob Browin, F. Murray Abraham
Many geniuses, especially those who excel in the art of writing, search for someone to be their mentor to help them through life, and this genius movie does just that. The movie "Finding Forrester" shows how influential someone can be in a genius' life as well as how needed a mentor is to a genius' work.

7
October Sky (1999)
Director: Joe Johnston
Starring: Jake Gyllenhaal, Chris Cooper, Laura Dern
This is a romantic, interesting movie about a genius who strives to be a rocket scientist and becomes obsessed with creating a working rocket, even though he faces opposition from his family. Unlike some of the characters on the list being pushed too far by their friends and family, "October Sky" shows what happens when people are trying to talk you out of pursuing your special gift.
8
The Legend of 1900 (1998)
Director: Giuseppe Tornatore
Starring: Tim Roth, Pruitt Taylor Vince, Bill Nunn
This is one of the most cinematically beautiful genius movies on the list. "The Legend of 1900" is also different from the other movies on the list, because this movie centers on a protagonist who is a genius in music, but not literacy or mathematics. This is the type of movie that you can watch when you need to unwind and feel relaxed due to how beautiful the soundtrack and aesthetics are within the movie.
9
Pi (1998)
Director: Darren Aronofsky
Starring: Sean Gullette, Mark Margolis, Ben Shenkman
This movie is all about math and what it is like to be a tortured mathematician who is obsessed with the idea of "Pi". This movie, rather than showing how frustrating it can be to be a genius, shows what happens when obsession takes over and what happens when what you begin to focus on overcomes your entire body, mind and soul.
10
Good Will Hunting (1997)
Director: Gus Van Sant
Starring: Matt Damon, Robin Williams, Ben Affleck
Not only is this one of Robin Williams' best roles, it also shows the boyhood chemistry of a young Matt Damon and Ben Affleck. "Good Will Hunting" is one of those movies that really show what it is like when it comes to the struggles that come with being a hidden genius entails. By showing how a genius cannot let his talents overshadow his own personal lives, "Good Will Hunting" easily secure a spot on every single list of the best movies of all time.
11
Shine (1996)
Director: Scott Hicks
Starring: Geoffery Rush, Armin Mueller-Stahl, Justin Braine
Based on the real life story of David Helfgott, an Australian pianist, "Shine" is a beautiful genius movie that shows what it is like when family and friends end up pushing the genius into his life too far. Focusing on a piano prodigy who suffered from a severe mental breakdown in his childhood, this movie shows what life would be like after a genius finds back his gift they once loved after being separated from for a long time.
12
Searching for Bobby Fischer (1993)
Director: Steven Zallian
Starring: Joe Mantega, Ben Kingsley, Maz Pomeranc
One of the more fun movies included on the list, "Searching for Bobby Fischer" shows what it is like for a young child to be blessed with a gift of the mind. Focusing on a chess prodigy, this movie includes fun, mind puzzles, and emotional satisfaction, as well.
13
Rain Man (1988)
Director: Barry Levinson
Starring: Dustin Hoffman, Tom Cruise, Valeria Golino
This genius movie, "Rain Man", shows what it is like to not only be a genius, but also be battling Autism as well. This movie shows the life of an autistic savant and his brother and what they have to go through and overcome with each and every new day. "Rain Man" does a great job of laying such a touchy subject out on the table in an enjoyable way.
14
Amadeus (1984)
Director: Milos Forman
Starring: F. Murray Abraham, Tom Hulce, Elizabeth Barridge
Obviously, "Amadeus" is all about the genius that was Wolfgang Amadeus Mozart and the struggles that he went through in order to compose such beautiful pieces of classical music. The movie shows the life of Mozart through the eyes of his nemesis and biggest rival, showing that being a genius comes with a heavy, competitive price tag.
15
Copenhagen (2002)
Director: Howard Davies
Starring: Stephen Rea, Daniel Craig, Francesca Annis
The only television genius movie on this list, "Copenhagen" tells the tale of a physics genius who uses (his) power for good and to help develop nuclear power for other people's use. Adapted from the stage for the small screen, this is a movie that needs to be added to your "to watch" list immediately.
ANY IDEAS ABOUT THIS TOPIC?