With Ellen Page being the latest movie star to come out, it seems fitting that we make a list to show that some of your favorite "straight" actors are not actually all that straight. Some of these actors might be a surprise to you because their characters are known for being as straight as an arrow. We have to admit that we were even shocked with a couple of them! I guess that is why they are called actors.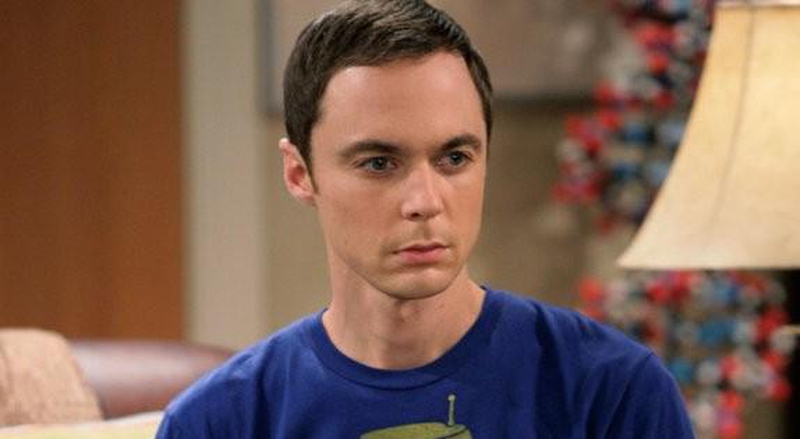 Part 1
1
JIM PARSONS, 'GARDEN STATE' AND 'THE BIG BANG THEORY'
There were rumors that have been swirling for years that Jim Parsons was gay but it was not confirmed until 2012 when it was officially reported by The New York Times. Surprise! He has even been in a long-term relationship for the past 10 years! Granted he never plays a jock womanizer type (can you imagine Sheldon Cooper as a playboy?) but in the film "Garden State" he played the boyfriend of Zac Braff's character's mother.
2
CYNTHIA NIXON, 'SEX AND THE CITY'
Miranda Hobbes was a man eater. Don't get me wrong- she was never a Samantha, but she still managed to keep her onscreen hubby Steve very happy. Eventually Cynthia Nixon came out as bisexual after a public split from her husband for many years. She is now married to a woman named Christine Marinoni and they have one child together.
3
NEIL PATRICK HARRIS , 'HOW I MET YOUR MOTHER'
Probably the most famous modern instance of a gay actor playing a straight role is Harris's portrayal of the womanizing Barney Stinson on "How I Met Your Mother." Stinson is not only a straight character, but is an aggressively straight one, who picks up women with charm and ease nearly every episode. He also is best known for his portrayal as teen genius "Doogie Howser . Not only can he act but sing and dancing is also big on Harris' resume! He has been hosting the Tonys for so long, it is hard to imagine anyone else doing it. He is in a long-term relationship with actor David Burtka and has two beautiful twins, Gideon Scott and Harper Grace were born on October 12, 2010.
4
SARA GILBERT, 'ROSEANNE' AND 'THE BIG BANG THEORY'
"The Big Bang Theory" doesn't just have one gay actor portraying a straight role. When Sara Gilbert came out in 2010, I think it is fair to say that it was not a big surprise for a lot of people. She grew up on screen playing Darlene on the television series "Roseanne," and has never played a gay character. In reality she has two children with her ex-partner Allison Adler and is now dating the musician Linda Perry.
5
MATT BOMER, 'WHITE COLLAR' AND 'MAGIC MIKE'
Gay men cheered and single women cried for weeks when they discovered that Matt Bomer was gay. This sexy star of the television series "White Collar" and the movie "Magic Mike" has three sons with his partner Simon Halls.
6
GUILLERMO DIAZ, 'HALF-BAKED' AND 'WEEDS'
Currently starring as Huck on ABC's hit drama series 'Scandal', Diaz is also known for his hilarious role in Half-Baked and another television series, 'Weeds'. Diaz has been out for his
entire career, and it has always been about the acting, not about his sexual orientation. He credits going to school in the Bronx for his ability to act like someone other than who he truly is.
7
JONATHAN GROFF, 'GLEE'
He was so smooth weaseling his way into Rachel Berry's life on the television series "Glee"! In reality he knew Lea Michele (Rachel Berry) for many years before when they were in the Broadway sensation "Spring Awakening" together! He describes himself as "gay and proud" in an interview with Broadway.com.
8
JODIE FOSTER
Jodie Foster has been in the limelight since the 1970's with her breakout film "Taxi Driver." She has played so many straight women characters, that it is hard to count them all! Apparently it was no secret in Hollywood but she officially came out in 2013 in a very strange speech at the Golden Globes.
9
LILY TOMLIN, 'NASHVILLE' AND 'ADMISSION'
For many years the LGBT community has been proud of their legendary comedy actress Lily Tomlin. She officially game out in 2001 even though it was never a big secret or something that she hid. She has played many straight characters throughout her career, some in big budget films like "Nashville," "Admission" and "Big Business." She met Jane Wagner in 1971 and the pair have been together ever since.
10
RAVEN SYMONE
This Disney princess has officially broken free from her ties to the Magical Kingdom! Raven Symone got her start in show business starring on the iconic "Cosby Show" as little Olivia. She went on to film "That's so Raven." This actress isn't a one trick pony either- she has released FOUR successful albums and had singles in four different soundtracks. She has never officially came out but has had a rumored relationship with "America's Next Top Model" contestant AzMarie Livingston.
11
IAN MCKELLAN
When you are watching "X-Men," one of the "Lord of the Rings" trilogy or one of "The Hobbit" films, the last thing on your mind should be actor Ian McKellan's sexual orientation. While he was never really in the closet, he came out on an episode of the talk show "Anderson."
12
GEORGE TAKEI
Officially out in 2005, George Takei has been a very strong supporter of same-sex marriage for over a decade. He married partner of EIGHTEEN years Brad Altman in 2008. George Takei is famous for his role on hit television series "Star Trek" and his recent roles on reality television shows like Donald Trump's "Celebrity Apprentice."
ANY IDEAS ABOUT THIS TOPIC?