Back in the days, it was believed that only men can do standup comedy acts and make people laugh. But is it true? Of course not, female comedians are equally talented and have the same stamina as that of a man to stand along and spread laughter. Women in modern world have proved their talent by earning great reputation and fame in the world of comedy and spreading the smile all across the globe.
10 Famous Female Comedians Who Can Make You Laugh to Tears
Here is a list of some female comedians along with their famous work and achievements.
1
Joan Rivers
Joan Rivers, born as Joan Alexandra Molinsky, is invariably the most famous female comedians of all times. The multi-talented comedian has also earned reputation as a successful producer, actress and writer. Joan Rivers has received several awards and has been nominated in many events for her quality work. She was the winner of Daytime Emmy award, and she was also nominated for Grammy awards in 1984 and several other awards in 1990s forThe Joan Rivers Show.
Some of the famous work of Joan Rivers include:
The Tonight Show

The Late Show with Joan Rivers

The Joan Rivers Show
2
Tina Fey (1970)
Tina Fey is a famous comedian, producer, writer and actress. If you are into comedy or even know a little about it, you must have heard her name thousands of times every single year - this is how famous she is! And for her excellent job in the field of comedy, she has won Writers Guild of America award for her work in Saturday Night Live, Emmy award for her outstanding performance in a comedy series, and Gracie Allen Award for her work in a comedy series 30 Rock.
Some of Tina Fey's famous work include:
NBC Sketch Comedy

Saturday Night Live

Date Night (movie)

Muppets Most Wanted (movie)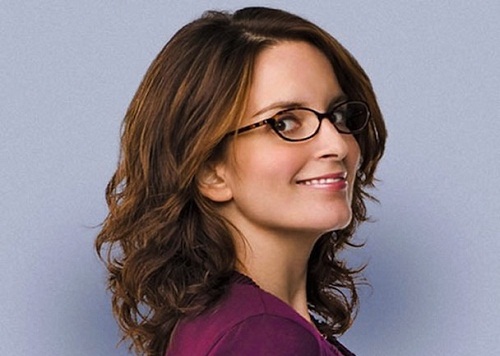 3
Amy Poehler (1971)
Amy Poehler is another famous actress and female comedian. She has also produced and written some of the famous television shows. Amy Poehler has gained a lot of fame after doing her hilarious comedy show Upright Citizens Brigade. Amy Poehler is the only female comedian as well as actress who has been nominated for Emmy awards for 15 times. She has received Emmy award as a supporting actress, for her work in the Mighty B, several nominations as the lead actress in Parks and Recreation, and Golden Globe award for a lead role in Parks and Recreation.
Some of her famous work include:

Parks and Recreation

Welcome to Sweden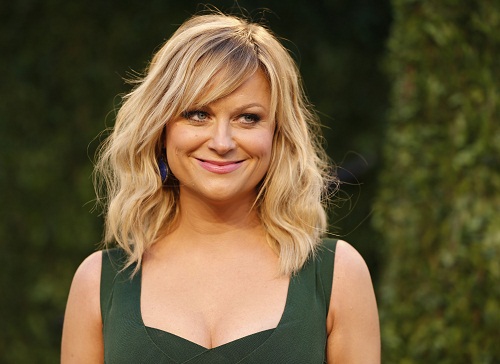 4
Ellen DeGeneres (1958)
She is renowned for her work as a female comedian, actress, writer and television host. She started her career from standup comedy with first appearances in The Tonight Show starring Johnny Carson. She has won the award for outstanding talk show host for her show The Ellen DeGeneres Show, the prime time Emmy award for her work in a comedy series The Puppy Episode, and nominated for favorite funny female star in 2009.
Some of the famous work of Ellen DeGeneres include:
Mr. Wrong

The Love Letter

Ellen DeGeneres Show

Judge in American Idol season 9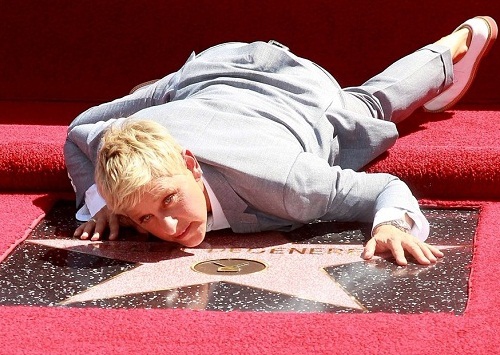 5
Jane Lynch (1960)
Jane Lynch is a popular and famous female comedian, writer and singer. She has earned fame from her comedy work in many television series and movies. She has received primetime Emmy award, screen actor Guild Award for outstanding performance in a comedy series, and Satellite Award for best supporting female character in a television film.
Some of her famous work include:
Two and a Half Men

Talladega Nights

The 40 Year Old Virgin

The Three Stooges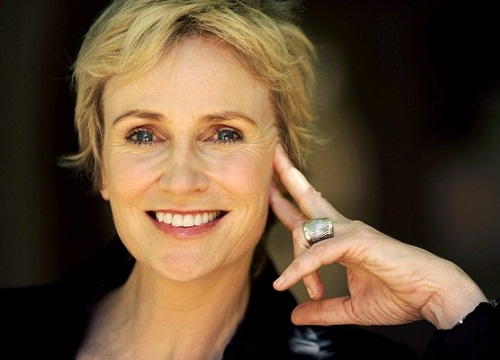 6
Wanda Sykes (1964)
Wanda Sykes is a renowned black comedian, writer, actress and voice-over artist. She has appeared in many feature movies as well, such as Evan Almighty, My Super Ex-Girlfriend, Monster-in-Law and License to Wed. She has also dubbed her voice for various animated characters of the movie Ice Age, Rio, etc. She has received American comedy award for funniest female standup comedian, primetime Emmy award for outstanding performance in a comedy program, and BET comedy award for her work in theatrical film.
Some of the famous work of Wanda Sykes include:
The New Adventures of Old Christine

The Wanda Sykes Show (a comedy show, which was later cancelled.)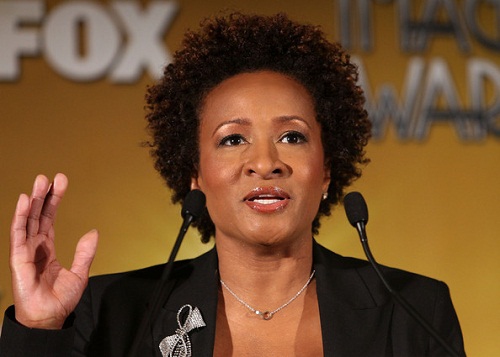 7
Maya Rudolph (1972)
Maya Khabira Rudolph, the famous comedian and actress is known for her work in all-time favorite shows, such as Saturday Night Live, Up All Night. She has been rewarded with so many titles as well, like MTV Movie Award for her work in Bridesmaid, and she has also been nominated for for Broadcast Film Critics Association Award and Teen Choice Award in category of choice actress (comedy).
Some of her famous work include:
Saturday Night Live

Up All Night

Bridesmaids (movie)

Grownups 2 (movie)

Away We Go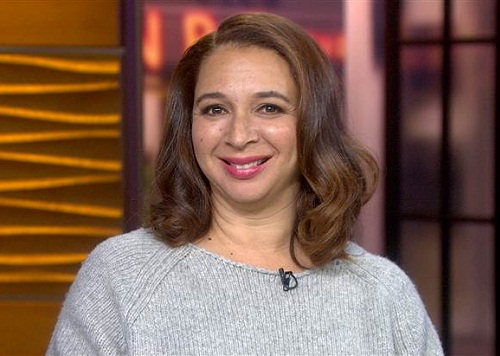 8
Leslie Jones (1967)
Leslie Jones is another female black comedian and actress. Currently she is a member of Saturday Night Live team. She has also featured in Aspen Comedy Festival and Just For Laugh Festival. Leslie Jones has been nominated for Writers Guild of America Awards as a comedy content writer - such an important milestone to her career.
Her famous works include:
One Hour Comedy Special Show

Problem Child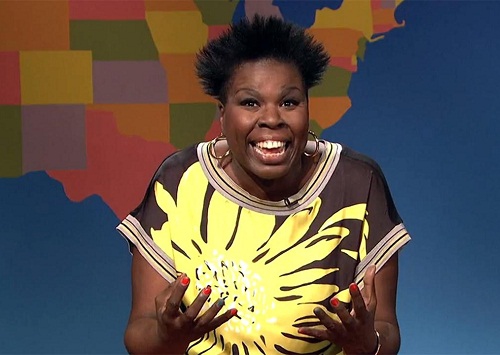 9
Jenny Slate (1982)
Jenny Slate is one of the America's top standup comedians, actresses and voice artists. She received Critics' Choice movie award for her performance in comedy genre, Newport Beach Film Festival Award for her outstanding performance, and she was nominated as a breakthrough actor in Gotham Award.
Some of the famous work of Jenny slate include:
Saturday Night Live (from 2009 to 2010)

Obvious Child

Bob's Burger

House of Lies
10
​Chelsea Peretti (1978)
Chelsea Peretti is known for her outstanding and unmatchable talent as a standup female comedian, actress and writer. She has portrayed one of the famous comedy series Brooklyn Nine-Nine. She is been nominated in American comedy Awards for her work in this show, and she was nominated as the best writer in a comedy series for Parks and Recreation.
Some of her famous work include:
One Of The Greats

The Smoking Gun Presents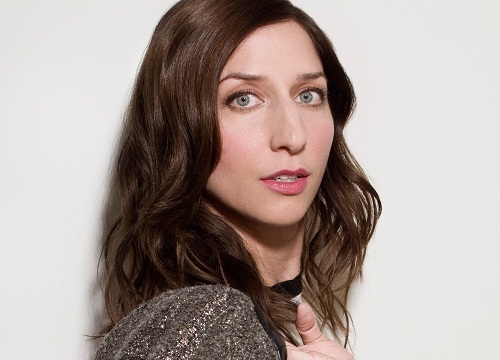 ANY IDEAS ABOUT THIS TOPIC?