It's been statistically proven that physical attractiveness makes the climb to success easier. Simply put, if you're pretty, you're pretty well off. While most beautiful celebrities also need the skills to pay the bills, it's usually their outer beauty that helped open that door. Here are ten female celebrities that the Internet can't stop ogling. Sorry, Ryan Reynolds… you'll have to sit this one out.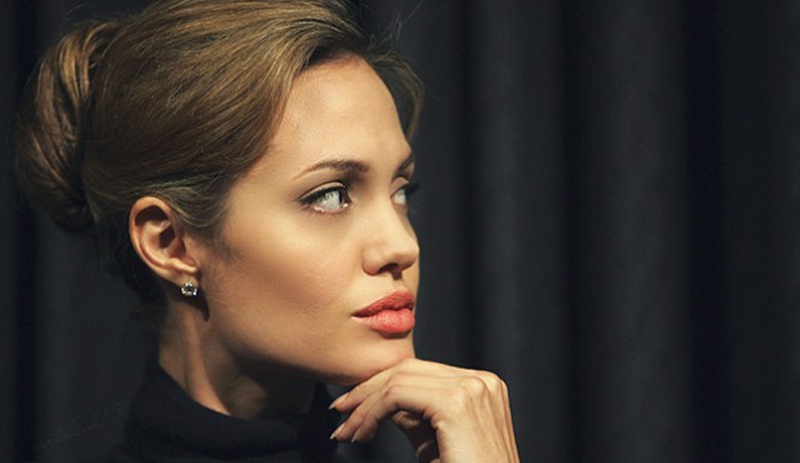 Part 1
1
HALLE BERRY
Berry began her career as a model, finishing as a runner-up in the 1986 Miss USA Pageant, before becoming an extremely successful actress and the first non-white female to win an Oscar for a leading role in a film. Almost fifty years old, Yahoo regards her as a role model for women seeking beauty, inside and out.
2
JENNIFER LAWRENCE
After breaking out in The Hunger Games (2012), and subsequently appearing in Silver Linings Playbook (2012) and American Hustle (2013), Jennifer Lawrence became Hollywood royalty. Unfortunately, this also made her a target for 2014's infamous phone hacking scandal. Glamour Magazine recognized Lawrence's beauty with a feature outlining five lessons that any aspiring beauty could benefit from.
3
SCARLETT JOHANSSON
Johansson's career began long before she was a voluptuous screen vixen, but now, she's synonymous with the skin-tight black bodysuit she wears as Black Widow in Marvel's Avengers franchise. Elle Magazine, always one to acknowledge beauty when they see it, profiled Johansson's own beauty tips in a December 2014 article.
4
ANGELINA JOLIE
Jolie has been a 'prettiest women list' mainstay for over a decade, first breaking into the mainstream with Girl, Interrupted (1999), and Tomb Raider (2001), but it's her dedication to humanitarian causes that keeps her popular. She's also brought women's health to the media, having her breasts and ovaries removed with preventative surgeries — a very bold move for a star noted for her voluptuousness.
5
CHRISTINA HENDRICKS
Hendricks was voted "Best Looking American Woman" by Esquire Magazine in 2010 — Esquire, of course, being the magazine that men read when they're too shy to buy Maxim. That dubious honor aside, Hendricks, known for playing Joan on AMC's Mad Men, redefined the typical, waifish view of modern beauty.
6
BEYONCE
While most celebrities are considered American royalty, a few are considered deities. Beyoncé is known for her empowered music, but for a while, she was known by her Hulked-out appearance at the 2013 Super Bowl. When a few unflattering pictures swept the Internet and her majesty was taken down a peg, her publicist quickly reached out to hide the images. Sorry, Queen B, but the Internet never forgets.
7
AISHWARYA RAI BACHCHAN
More known for her work in Bollywood than Hollywood, Aishwarya Rai Bachchan has appeared on "prettiest lady" lists since 1994, when she won the title of Miss World. CBS has definitively called her "the world's most beautiful woman", due to both her physical appearance and her continued humanitarian work. It's a title that she's okay with, but would rather the world focus on more important things.
8
KATE UPTON
Kate Upton's rise to popularity began with a viral video of her dancing at a basketball game, and was followed by a few Sports Illustrated Swimsuit Issue covers, but you may know her from her terrible God of War commercials. Despite a few failed forays into acting, she remains on countless "top ten sexiest" lists.
9
CHARLIZE THERON
Theron is the full package: talented, beautiful, and interested in making the world a better place instead of just being interested in looking pretty. While beau Sean Penn's face looks like something a cursed bridge troll might wear, his contrast with Theron makes her seem even more beautiful. Theron has expressed her own ideas about beauty, however, criticizing the beauty industry for focusing on youth before experience.
10
MEGAN FOX
Often reported as being standoffish and distant from her co-stars on set, no one denies that Megan Fox is in the top ten of all Hollywood actresses in terms of beauty. While she's admitted that she's a quiet and reserved person and would rather be at home playing video games, Fox still garners much attention for her looks. Allure has even regarded her as an iconic beauty, using her appearance to dispense lists of tips for those wanting to look more like her.
ANY IDEAS ABOUT THIS TOPIC?