It is not easy to say goodbye or bid farewell to someone face to face. It becomes easier to put your emotions down on paper and write a farewell letter. Depending on the recipient, the tone of the letter will change. Letters when addressed to your boss, professor, instructor etc. should have a formal approach. However, you can opt for informal letter when saying goodbye to your friends. In this article you will find more useful information on writing farewell letters.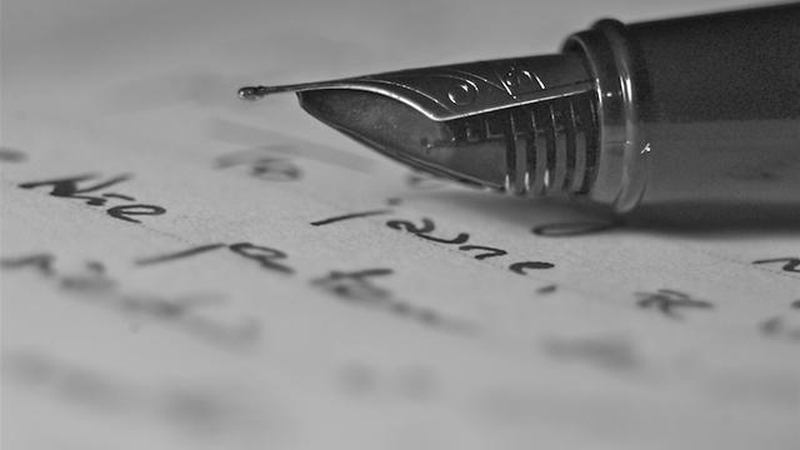 Part 1: What to Think Before Writing a Farewell Letter
When to send the goodbye Email
Goodbye emails should preferably be sent on your last working day after you have finished all tasks. This will give you time to say goodbye personally and chat with them.
Make it personal
Mentioning names of people who have touched you in some way, or helped you will give your letter a personal touch. It is good to graciously say thank you, add subtle humor, experiences with team and company.
Make it easy for your colleagues to contact you
Copying your personal email address will allow people to respond to your emails and let you have emails for your personal record. It is good to mention your email address or contact number in the farewell letter to stay in touch.
Strengthen your network
If you have missed such a chance to write farewell letters, you can make use of social networking site like LinkedIn to keep in contract with your co-workers and broaden your network.
Part 2: Farewell Letter Samples
Sample 1:
I have had the privilege of working with some of the finest and talented people in the industry during the pasted 8 years. While, our desire to stay closer to our families in Kansas made me and Jane take the decision—moving out after 8 long years and joining Doe Corporation. I have asked John to take my place till replacement is found. I will miss everyone here and you guys won't have to laugh at my jokes anymore! Business will be as usual and Jane's last task will be to organize a farewell party for me.
Sample 2:
I write this farewell letter with mixed emotions, as this has been one of the most difficult decisions I've made. After 7 long years I bid adieu to XX Corporation, and have tried to ensure it is going to be easy for my successor. Some kind of gluey situations were involved in Springfield account. We haven't been able to reach an agreement on particulars with Springfield account. Since Eric was assisting me, he knows the details and can assist Jane when she starts on that account.
I wish good luck to all and it was quite a pleasure working with you!
Depending on your tenure, you can choose the type, pattern or format of the letter you use. The two samples given above are different, the first one is written with details while the second one has a relatively casual tone.
Sample 3:
Dear All,
After four years, tomorrow I will say goodbye to all of you, and move to Florida for personal reasons. I have always received support and encouragement from you, and always learnt something.
I will always cherish this phase of my career as the Deputy Manager, as I have gained lot of knowledge from it and the work experience with all of you has been very satisfying.
I have shared a special bond with all of you and have beautiful memories of the time spent together. I would be more than happy if I can be of help to you or if you wish to visit me in Florida.
As soon as I get settled in Florida, I will send my contact number and address. I wish all of you the very best in both your personal and professional endeavors.
Sincerely,
David Cook
Sample 4:
Hi All,
Today is my last working day at ABC Corporation and I will start work at XYZ Company next month.
I would like to thank you for the support, insights and help you all have given me for the last 2 years and I really appreciate it. I have enjoyed working here and will miss the team.
You can contact me on my personal email id – [email protected] or on 555-767-1234.
Thanks for everything, and keep in touch.
Sincerely,
Gerry
Sample 5:
Dear Donna,
I wanted to personally let you know that I am leaving Jones & Company. I wanted to thank you for the support and encouragement you have shown towards me and I enjoyed working with you.
I will miss our interactions and would appreciate your advice in the next phase of my career as well.
You can contact me on sandraj[email protected] or 555-121-1234 or on LinkedIn.com/in/SandraSmith
Thanks for the support.
Best Regards,
Sandra
Sample 6:
Dear Mr. Matthews,
As you are aware, today is my last working day at MLA Association, and I wanted to thank you for the guidance and mentoring you have given me in the last 5 years here.
It has helped me grow professionally and these 5 years have been the most satisfying period of my career. Although I am sad to leave this organization, I look forward to my new career at BSM associates.
I would love to stay in touch with you, you can contact me at ([email protected])
Thank you for everything you have done.
Sincerely,
Rob Bay
For more farewell samples to different people, click the link to learn more:
http://www.buzzle.com/articles/farewell-letter/
Tips
Farewell letter should be written on a plain sheet of paper, preferably A4, since the person is leaving the organization. Keep the letter short and crisp.

To ensure that it seems to be addressed to everyone, it should start with 'To Whomsoever It May Concern'.

Due to internet, it is common to send farewell letters by email to everyone, however, traditional way of sending hard copy is the best option.

Special acknowledgements for extra support should be mentioned in farewell letter.

2 farewell letters should suffice – one for the colleagues/superiors/subordinates and the other one for the organization.
ANY IDEAS ABOUT THIS TOPIC?