Celebrities have been around forever, whether movie or television stars, rock stars, or those famous for just being wealthy. Many of them have gotten into trouble with drugs or alcohol, but others have, for whatever reason, committed suicide. These famous celebrity suicides continue to be talked about and written about and never seem to leave the public eye. We are here to make a list of the 10 most famous suicides and truly wish all of them could rest in peace.
Famous Suicides: 10 Celebrities Who Committed Suicide
These 10 famous suicides are ordered by the year of the incident, from the latest to the oldest.
1
Robin Williams (1951-2014)
This could be most shocking famous suicide in 2014. Robin Williams was an actor and comedian who had a long career, including television shows such as Mork and Mindy, and films such as Good Morning Vietnam (1987), Popeye (1980) and The Birdcage (1996). His career began in San Francisco and Los Angeles with stand-up comedy in the 1970s and quickly progressed after an appearance on the hit show Happy Days. Williams has had a public battle with addiction and mental illness and in 2014 was struggling with a diagnosis of Parkinson's disease. Williams took his own life on August 11, 2014. What a lost for all his fans and the whole world.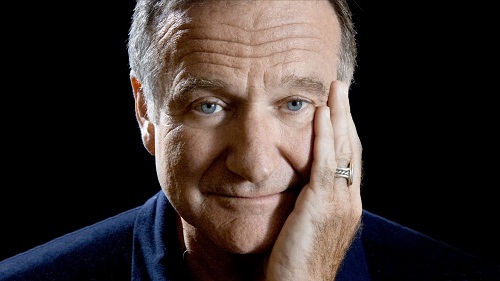 2
Philip Seymour Hoffman (1967-2014)
This is another one of the famous suicides that I could never imagine it's even possible to happen. Philip Seymour Hoffman was a prolific film and stage actor with a stellar career that included such films as Magnolia (1999), Almost Famous (2000) and Charlie Wilson's War (2007). He also portrayed writer Truman Capote in the 2005 film Capote. He had a history of drug addiction and after years of sobriety, relapsed in 2012, but still he died in February, 2014 due to an overdose of a combination of drugs.
3
L'Wren Scott (1964-2014)
Model, fashion designer and costume designer, L'Wren Scott was also a long-time girlfriend of Mick Jagger. Born Lula Bambrough in Utah, she began her career as a model and later established herself as a celebrity stylist, working for such celebrities as Madonna and Julia Roberts. She was found by her assistant hanged in her Manhattan apartment in March of 2014 and police reported no foul play in the designer's death. No reason for her suicide has ever been determined.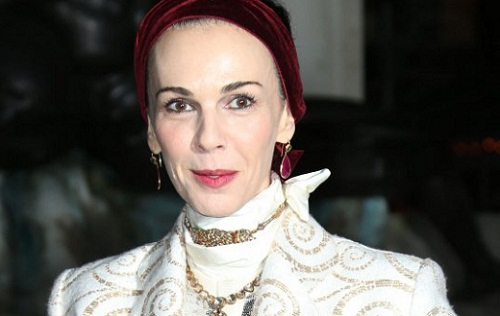 4
Lee Thompson Young (1984-2013)
Young was an American actor most known for his role on the Disney Channel television series The Famous Jett Jackson and in the film Friday Night Lights (2004). He more recently starred in the television show Rizzoli & Isles, a police crime drama. Born in South Carolina, Young began acting in high school. He got his break after moving to New York City in 1996. In 2013 after failing to show up on the set of Rizzoli & Isles, police were called to check on him at his apartment. Young was found dead of a single gunshot wound to the head. He had struggled with depression and a diagnosis of bipolar disorder.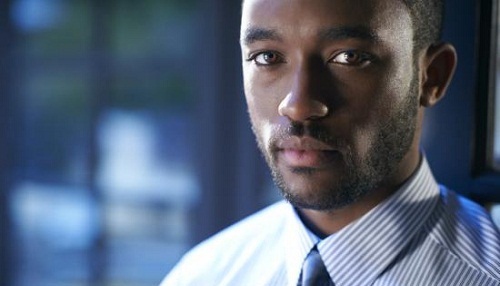 5
Whitney Houston (1963-2012)
Some may argue this is not a suicide, but still we put Whitney Houston into this category of famous suicides. As a world wide known American actress and singer, Whitney Houston is the only artist to chart seven consecutive times on the Billboard Hot 100 and was named by the Guinness Book of World Records as the most awarded female music act of all time. She had a tumultuous marriage to fellow singer Bobby Brown and struggled for many years with drug addiction. Houston was found dead in a hotel room in Beverly Hills of an accidental drowning in the bathtub. Cocaine abuse and heart disease were deemed contributing factors, but speculation is that she accidentally overdosed.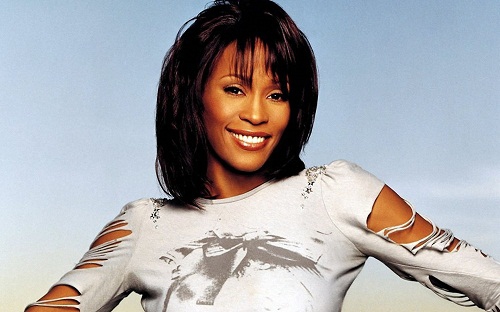 6
Tony Scott (1944-2012)
Tony Scott was a British film producer and director known for such movies as Top Gun (1986), True Romance (1993) and Man on Fire (2004). He is the younger brother of director Ridley Scott. Tony Scott committed suicide by jumping off the Vincent Thomas Bridge in San Pedro, California and witnesses say he didn't hesitate before jumping to his death. Police reported notes left behind in his car and at his home, but the contents of those notes have never been revealed. It has been rumored that Scott had been diagnosed with terminal brain cancer, but his family vehemently denies the rumor.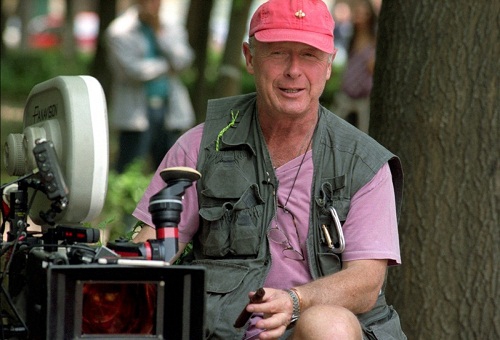 7
Amy Winehouse (1983-2011)
An English singer and songwriter, Winehouse had a deep sultry voice that lent itself to hit after hit on the music charts. Her second album Back to Black in 2008 garnered Winehouse five Grammy Awards, making her the first British female singer to win five Grammys in a single year. Amy Winehouse had a chaotic life and a very public struggle with alcoholism and bulimia. Winehouse died of alcohol poisoning in July of 2011 in what was declared an accidental suicide.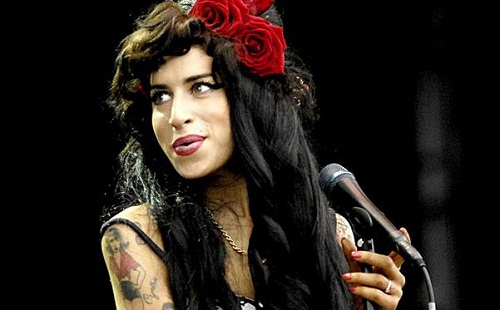 8
Hunter S. Thompson (1937-2005)
American author and journalist Hunter S. Thompson became a well-known counter culture figure in the 1960s and coined the term Gonzo Journalism to describe his style of writing. He was long associated with Rolling Stone magazine and one of his most famous novels, Fear and Loathing in Las Vegas: A Savage Journey to the Heart of the American Dream was turned into a movie in 1998 that starred Johnny Depp. Thompson used drugs and alcohol throughout his life and suffered many health problems in his later years as a result. In 2005 he died of a self-inflicted gunshot wound to the head.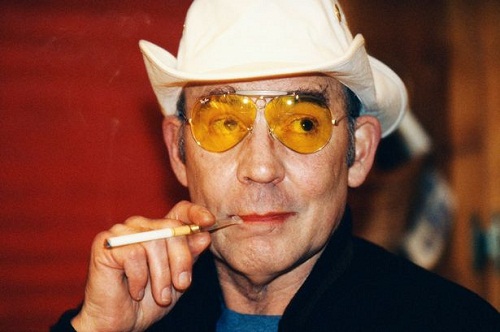 9
Marilyn Monroe (1926-1962)
Born Norma Jeane Mortenson, Marilyn Monroe was a model and actress who would become one of the most famous women in history. She was a blond bombshell that had been linked romantically to President John F. Kennedy and was married to author Arthur Miller and baseball player Joe DiMaggio. Some of her well-known films include Some Like it Hot (1959), The Seven Year Itch (1955) and The Misfits (1961). Monroe was found dead in her home due to an overdose of barbiturates and her death has been hotly debated as being an intentional suicide, accidental suicide or murder for decades.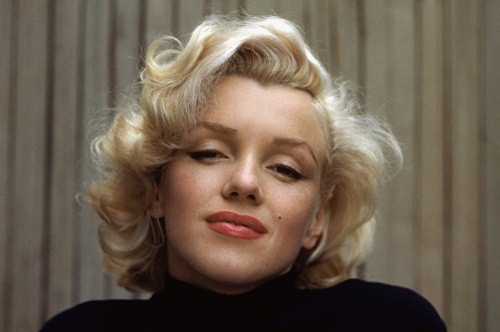 10
Ernest Hemingway (1899-1961)
Famed American author Ernest Hemingway is probably best known for such works as The Old Man and the Sea, A Farewell to Arms, The Sun Also Rises, and For Whom the Bell Tolls. He began his career as a journalist and many of his novels were based on personal experience. Hemingway was almost killed in two separate plane crashes and suffered health problems in the years toward the end of his life. Ernest Hemingway shot himself with a shotgun to the head in 1961 after years of illness and mental deterioration. His brother and sister had also committed suicide. This's odd to say this one complete this famous suicides list, though we truly hoped this had not happened.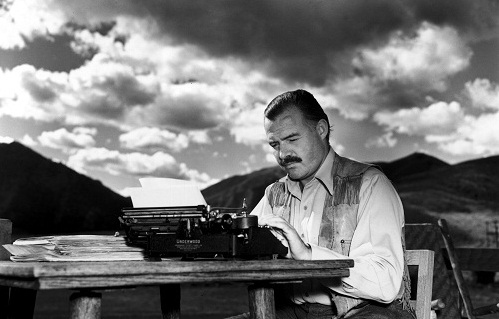 ANY IDEAS ABOUT THIS TOPIC?