The world of music started out relatively slowly, yet then boomed with the birth of many amazing composers. Each of the famous composers discussed below had a unique and vibrant view of music to share with the world and these great musical composers' work will be with us until the end of time.
10 Most Famous Composers in History
All these 10 most influential and famous composers are ordered by era. Know more about them.
1
Johann Sebastian Bach (1685-1750)
Many refer to Johann Sebastian Bach as the greatest and most famous composer that have ever lived, and his many achievements and consistent listing at the top of several lists only further proves this fact. Having written well over 1,100 compositions, Bach was well-versed in every type of musical form: cantatas, arias, concertos, harpsichord, etc. He is most known, however, for his perfection of the fugue, which he would improvise for hours at a time and then record from memory. Since fugues were Bach's strong point, his most famous piece of work definitely should be the Brandenburg Concerti.
2
George Fridric Handel (1685-1759)
Although Handel was born in Germany, he traveled throughout Europe before settling in England as the king's court composer. During his time with the king, Handel composed over three hundred hours' worth of music. His most famous work is "The Messiah," which is currently known as the greatest oratorio ever written. Additionally, he composed "Esther" in a type of operatic form that was not actually opera (operas were forbidden during his time) but involved an orchestra and soloists with no costumes.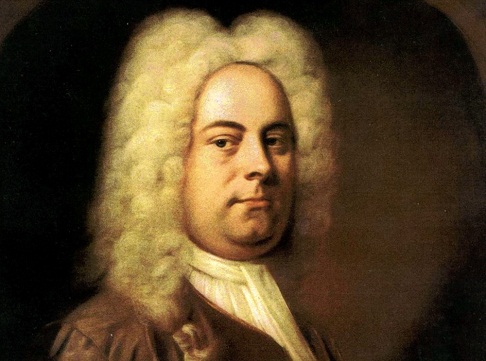 3
Joseph Haydn (1732-1809)
Of all the famous composers, there are more hours of music composed by Joseph Haydn than any of the rest. While the hours composed is impressive, his creation of the string quartet is more famous and accidental. When only three of the four members arrived, a few quick changes to the composition allowed for a second violinist, which created the string quartet as we know it today. What's more, Haydn is also famous for his oratorio "Creation," and his operas, like "Orlando Paladino."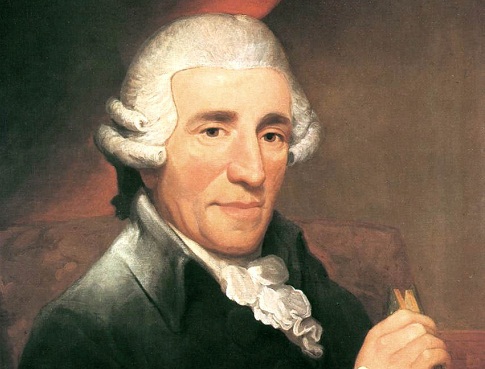 4
Wolfgang Amadeus Mozart (1756-1791)
Not only is Mozart known for his many compositions, but he is also regarded as the most gifted musician in history and is often referred to as a musical genius who perfected the piano and violin by the age of five. Where others struggled in the Classical era, Mozart simply perfected many varieties of compositions. Additionally, Mozart set the bar for melody and lyrical quality for all the composers that lived during and after his time, though unfortunately his life was too short. While all of his works are considered masterpieces, many consider his opera "Don Giovanni" to be his best due to its clarity.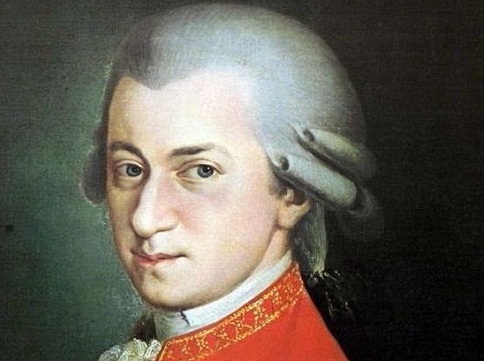 5
Ludwig van Beethoven (1770-1827)
Having to follow the likes of Mozart, Haydn and Bach, Beethoven set out not to create something new but to continue recreating what had already been created through variations in style, beginning the romantic music movement. Although he recreated what had already been made, Beethoven was considered as the founder of romantic music. His temper often helped to create the idiosyncratic tunes that his compositions are most known for, and some of his most famous works, such as the 9th Symphony, were composed after he was nearly deaf.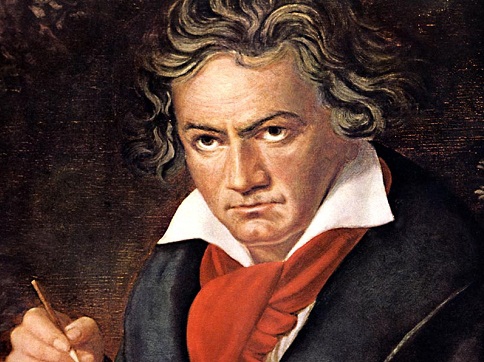 6
Franz Schubert (1790-1828)
Schubert still earns his way onto many lists like our list of famous composers, even though he is more well-known for being a song writer than a lyrical composer. In the sixteen years, he wrote songs and finished around 650, writing one right after the other, because he was often so inspired. One of his most commonly known and finest songs, "Hark, Hark, the lark" was written on the back of a beer hall receipt. However, his most famous work is "Trout," or known as "Piano Quintet."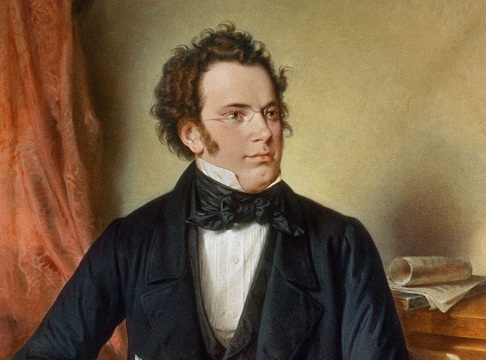 7
Frederic Chopin (1810-1849)
While many of the other greatest classical composers often wrote in orchestration, Chopin simply did not understand it, a fact he often admitted. But he did understand the wonders of the piano, and any orchestration he wrote would feature the pianist in its finest melodies. As such, Chopin is known more for his short piano works, such as ballads, sonatas, etudes, waltzes and preludes. Although for all of these composition types, he was the most innovative composer (except for sonatas), his most famous work is the Ballade No. 1 in G Minor.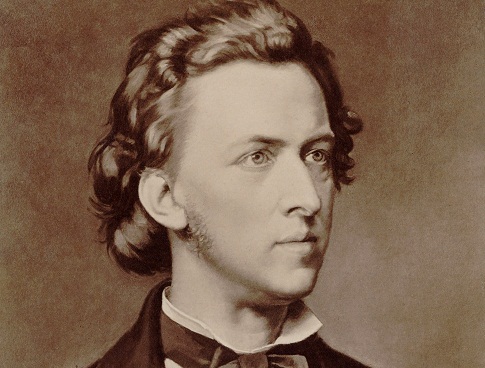 8
Johannes Brahms (1833-1897)
Johannes Brahms enjoyed following the rules, especially the strict rules applied to musical composition. As such, he refused to use any type of retrogression but stuck with the classical composition forms, which allowed him to become one of music's finest craftsmen. His most challenging piece, not due to technicalities but due to dynamics, is his second piano concerti which requires a single piano to overpower an entire orchestra—not a feat to be taken lightly.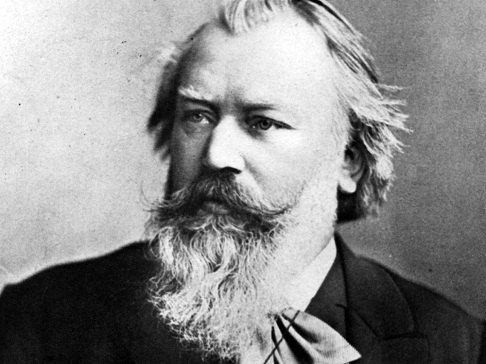 9
Pyotr Ilyich Tchaikovsky (1840-1893)
Tchaikovsky was not just one of the greatest and most famous classical composers, he was also an excellent orchestrator for ballets. In fact, almost all of his ballets are world famous, such as "Swan Lake", "Sleeping Beauty" and "The Nutcracker." For other musical compositions, however, he was directly inspired by Mozart, which led him to compose the piece titled "Mozartiana," which simply alluded to and enhanced Mozart's most famous melodies. Some of Tchaikovsky's greatest works include his first piano concerto, his last three symphonies, his ballets and "Overture to 1812."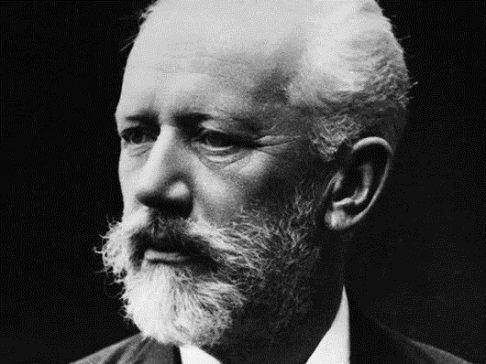 10
Sergei Rachmaninoff (1873-1943)
Known to be one of the finest pianists of his day, and the last famous composer of the Romantic era in Russia, Rachmaninoff easily concludes our list of top 10 most famous composers in history. He was perfectly adept at either performing on the piano or conducting the orchestra. Many of his works were written for him to play with his large hands that could easily hold the chords of five notes or more, which can be difficult for other pianists. One of his most famous pieces, "Prelude in C Sharp Minor," eventually became so common and requested so often that he was tired of playing it.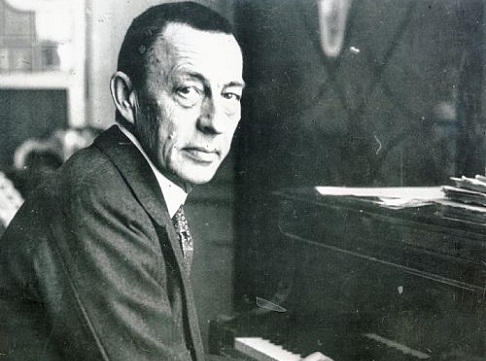 ANY IDEAS ABOUT THIS TOPIC?