Everybody enjoys a good laugh, which is why English comedy series are quickly gaining in popularity. Sure, everyone enjoys a good drama or action, but sometimes it is best to simply sit back, enjoy and laugh at the actors on the small screen, such as in any of the series listed below.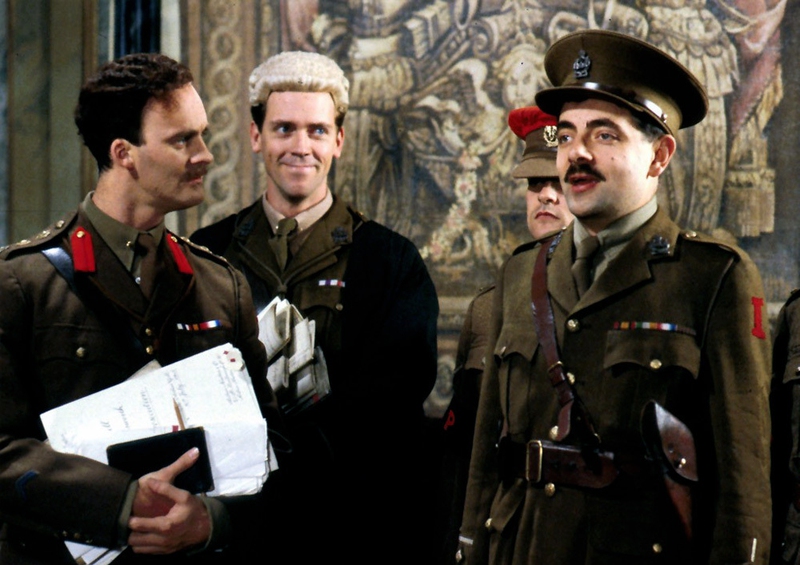 Top 10 Hilarious English Comedy Series of All Time
1
Fawlty Towers
Aired: 1975-1979
Stars: John Cleese, Prunella Scales, Andrew Sachs
As a hotel owner, Basil Fawlty is known not for having his own business and own hotel, but also for being ever incompetent, quick to anger and overly arrogant in such a way that see him into more mishaps and accidents than he ever could have predicted, only increasing their life's difficulties is his wife, who is just as inept and quick to anger as he is.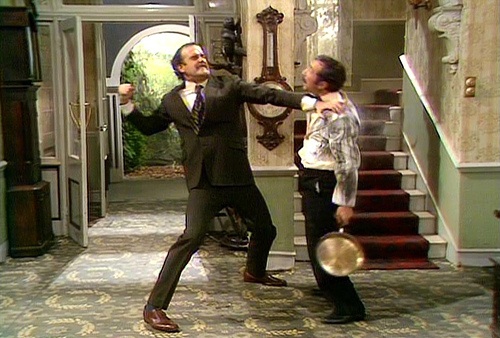 2
Only Fools and Horses
Aired: 1981-2003
Stars: David Jason, Nicholas Lyndhurst, Roger Lloyd Pack, Buster Merryfield
An English comedy series with a long standing viewership spanning over twenty years, "Only Fools and Horsess" follows the Wheeler Dealer brothers who scrape by on a daily basis, consistently believing that the following year they will finally make their break and become millionaires. Winning countless awards, the writers of the series kept viewers for so long because they made it hard to anticipate any punch line, only increasing the ever present hilarity of two brothers constantly trying to upsell goods which are not worth much more than their original purchase price.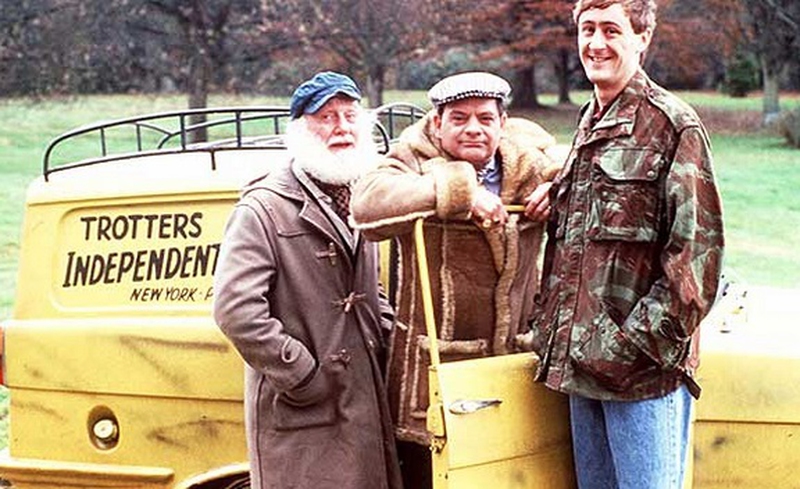 3
Blackadder Goes Forth
Aired: 1989
Stars: Rowan Atkinson, Tony Robinson, Stephen Fry
Caught in the midst of what he deems to be a silly war, Captain Edmund Blackadder (Rowan Atkinson) finds every possible method to escape, including some overly crazy and unexpected options. Because of his seemingly psychotic behavior, viewers enjoy a good dose of this older but still unique English comedy series, which shows not only the treacherousness of war, but also how desperate some soldiers are to escape.
4
The Vicar of Dibley
Aired: 1994-2007
Stars: Dawn French, Gary Waldhorn, James Fleet
A female boisterous minister and a small quiet town make quite the hilarious mash-up in this English comedy series which ran for over a decade. Just imagine scenes where this young female minister who loves to eat chocolate, thinks outside of the box and plays rock n' roll, attempting to mix with a small town of traditional church goers. In addition to her boisterous mannerisms is the one thing she could never change—the fact that she's a woman.
5
The IT Crowd
Aired: 2006-2013
Stars: Chris O'Dowd, Richard Ayoade, Katherine Parkinson
As the title easily implies, the "IT Crowd" follows two nerds who work in the basement of a woman's company. Both men tend to be socially awkward, both in their antics at work and their rare social outings. However, the majority of the laughs from this English comedy series come in jokes that mainly those with technological speak will understand, as the two nerds' boss doesn't know the difference between software and hardware, which they love to exploit.
6
Not Going Out
Aired: 2006-2014
Stars: Lee Mack, Sally Bretton, and Katy Wix
Following one man's supposedly unburdened life, meaning he has no desire to become anything, this English comedy series shows Lee's character constantly turns other people's words around to hear what he wants to hear, rather than what he needs to hear. All of this one liner jokes help to make the comedy a success, but his friends and colleagues also eventually convince him that he needs to become more of a man.
7
Miranda
Aired: 2009-present
Stars: Miranda Hart, Patricia Hodge, Tom Ellis
As a woman of over six feet tall, Miranda has never fit in much of anywhere, especially not with her boarding school friends or with any men. To make matters worse, she is often called "sir" instead of "madam" because of her height and figure. As the title character, Miranda has difficulty maintaining her own joke shop business and any social normality, both of which she seems to play off with ease but can quickly lead to laughs.
8
The Revolution Will Be Televised
Aired: 2012-2014
Stars: Heydon Prowse, Jolyon Rubinstein
This excellent comedy series follows two young men consistently prank those high in power, specifically celebrities, politicians, bankers, and anyone else they deem is in need of a prank. But all pranks do not always work out as they originally planned, and this show captures that as a funny point in each episode. Catching headlines far and wide, this show is sure to make quite the hit when it comes to American soil for its next season.
9
Moone Boy
Aired: 2012-2014
Stars: Chris O'Dowd, David Rawle, Deidre O'Kane
Based partly on the true story of a young boy growing up in Ireland during the 1980's, this English comedy series follows Martin Moone's life. Being the youngest member of a large family, which often leaves him ignored, Moone has his own imaginary friend (Chris O'Dowd) to help him understand his perspective on life, often leading to comical results, as Moone does not always listen to the usually sage advice of his imaginary friend.
10
Almost Royal
Aired: 2014
Stars: Ed Gamble, Amy Hoggart
Making its debut in July of 2014, this realistic comedy follows two aristocrats who decide to take a trip to the great and mysterious United States of America, during which they interact with everyday American, attempting to baffle and confuse them with their comical lines. They also enjoy sporting the fact that they are distant members of the Royal family, have earned quite the country estate and should be given their due respect, even by the Americans. Their journey takes them far and wide, specifically to some of the most popular tourist destinations within the United States, leaving the viewers knowing nothing about what to expect next, or who they might meet.
ANY IDEAS ABOUT THIS TOPIC?