Ellen Muth pursued her passion for acting at an early age and got training to become an actress. She attended the famous Lee Strasberg Theatre and Film Institute, New York where the likes of Uma Thurman and Alec Baldwin were trained. Her passion for acting led her to star in many roles on television and films. Ellen Muth is well known for her television role in the Showtime series 'Dead Like Me" where she played "George". The series itself was aired for a short time only, but it earned a lot of praise. Ellen continued to act and has most recently appeared in the hit TV series 'Hannibal'.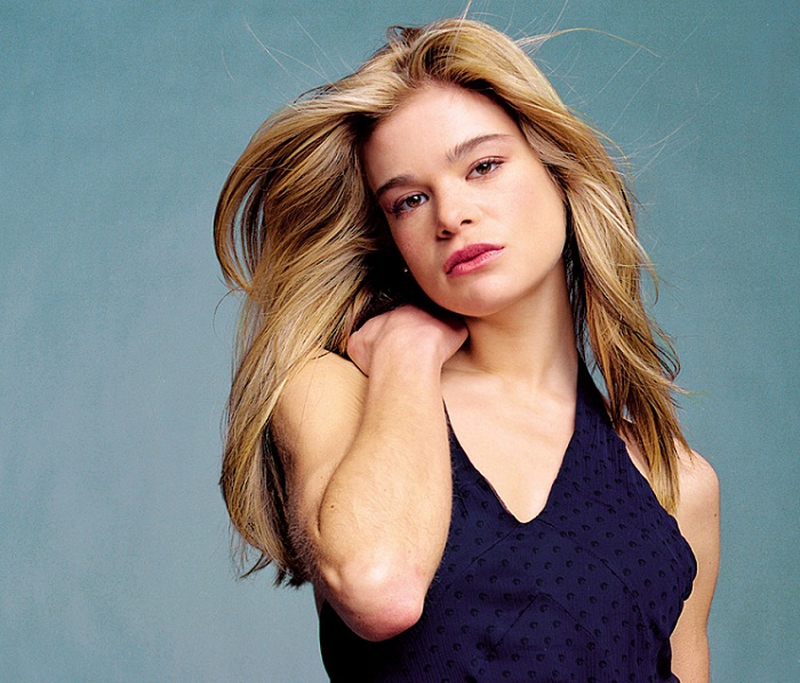 Who Is Ellen Muth?
The American actress, Ellen Muth, is famous for her role as George Lass in the series 'Dead Like Me', aired by Showtime. She is not only an actress, but also a former member of both intelligence societies, Mensa and Intertel. Ellen loves driving six speed cars and Burmese Cats.

Ellen Muth has always had a strong commitment to her acting career. Her first major performance was at the age of 14 when she played the Young Selena St George in the film "Dolores Claiborne". The film was based on a book of the renowned author Stephen King. She took part in many television shows and films.
Ellen's parents and brother have fervently supported her acting career. Ellen is a recipient of several awards including an award for best supporting actress at the Japanese Film Festival for her role in 'Dolores Claiborne' and the AFI Los Angeles International Film Festival Best Actress Award for her role as Constance in 'The Young Girl and the Monsoon' in 1999.
Ellen Muth and Dead Like Me Series
Ellen Muth was famously known as Georgia George Lass in the Showtime TV series 'Dead Like Me' which ran from 2003-2004. The show ran for two seasons and was canceled before 'Dead Like Me' season 3 could come out. However, the storyline was eventually wrapped up through a movie almost five years later. Her character was the protagonist and was part of a team of reapers.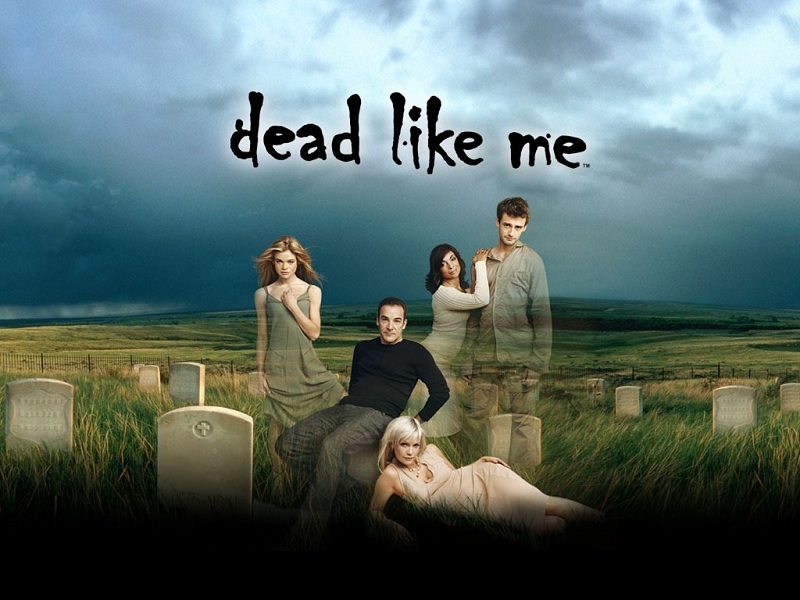 Ellen Muth in "Dead Like Me"
Ellen played the role of an 18-year-old college dropout, George, who returns to her family for living. Her parents are in an unhappy marriage where her father is dishonest to her mother. Her mother is the quintessential prude. On the first day of her temporary job, she dies due to a freak accident. George's life begins after she dies as she is recruited to serve as a grim reaper. Her job is to handle homicides, suicides and fatal accidents as a grim reaper.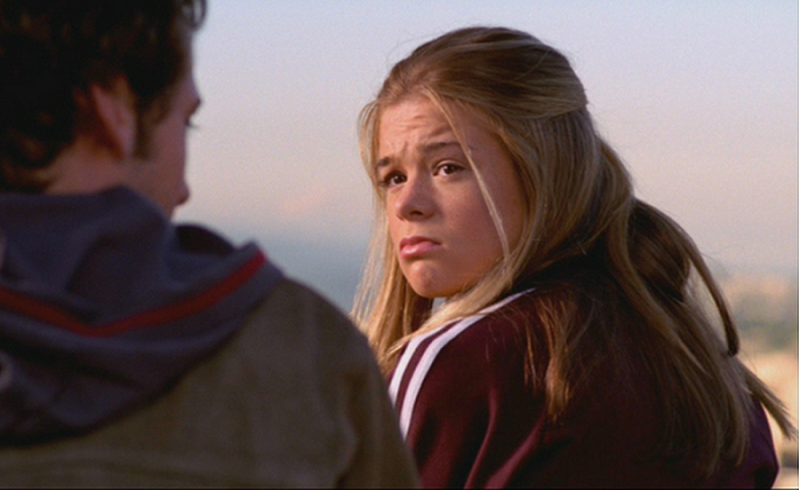 Ellen spoke fondly of her character, George in the video given below:
The Latest Work of Ellen Muth
Since the series of "Dead Like Me" was ended, Ellen has stayed out of the limelight. She has only taken a few short roles in animated projects. Ellen most recently made a guest appearance in the NBC crime drama 'Hannibal'. The serial killer drama is based on the characters from Thomas Hardy's novel 'Red Dragon'.
Bryan Fuller is the creator of 'Dead Like Me' and 'Hannibal'. The character that Ellen Muth played on 'Hannibal' is named Georgia, an ode to her character on 'Dead Like Me'.
Ellen Muth in "Hannibal"
The story of "Hannibal" happens when eight young girls across Minnesota disappear. FBI agent Jack Crawford seeks the help of Will Graham, a criminal profiler. Crawford and graham continue to work together in investigating subsequent murders as well as trying to catch the Chesapeake Ripper. As Graham gets more involved in solving the puzzle, Crawford, decides to seek the help of psychiatrist Dr. Hannibal Lecter to help Graham deal with the stress of the investigation. Unknown to Graham and Crawford both, Lecter is the Chesapeake Ripper.
Ellen Muth played the role of Georgia Madchen in Hannibal. Georgia suffers from Cotard's Syndrome, which is a mental disorder in which she was unable to recognize the faces of people. Georgia kills her best friend Beth and mutilates her face under the belief that she is wearing a mask. She then witnesses Dr. Lecter murder Dr. Sutcliffe but is unable to see his face due to the disorder. Dr. Lecter eventually frames Georgia in explosion for the murder.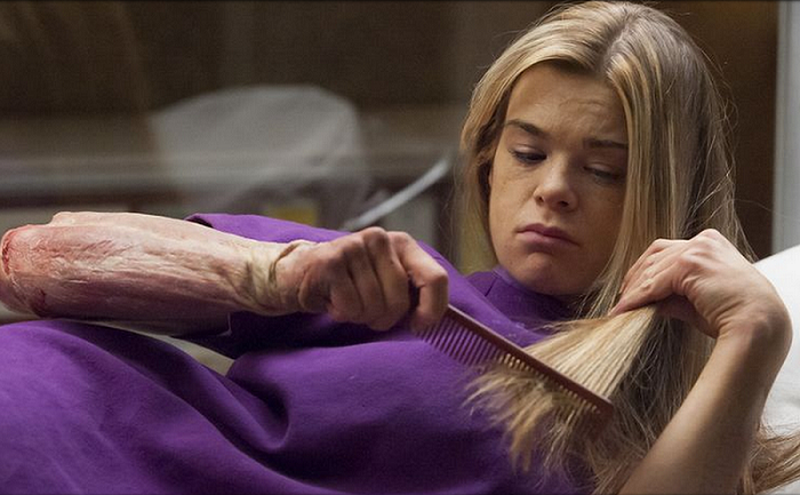 Ellen Muth Had Eating Disorder?
There was speculation from Ellen Muth's fans that she suffered from an eating disorder, but Ellen herself had not confirmed this. These rumors stemmed from her fans who felt that she grew thinner as the show went on. Some were unsure of whether she had always been this thin but others wondered if she had an eating disorder.
Others were positive that Ellen suffered from bulimia and pointed to her swollen glands and tense expressions. They believed that her bulimia was not the result of a Hollywood trend but a more deep-rooted issue, perhaps even that she made it this far.
ANY IDEAS ABOUT THIS TOPIC?