Learning any new instrument is challenging, but learning how to play an electric guitar can be exceptionally difficult. Fortunately, there are a lot of easy electric guitar songs which help beginners master the techniques before moving on to harder songs. Start your electric guitar journey here and maybe one day you will become the next greatest guitar player.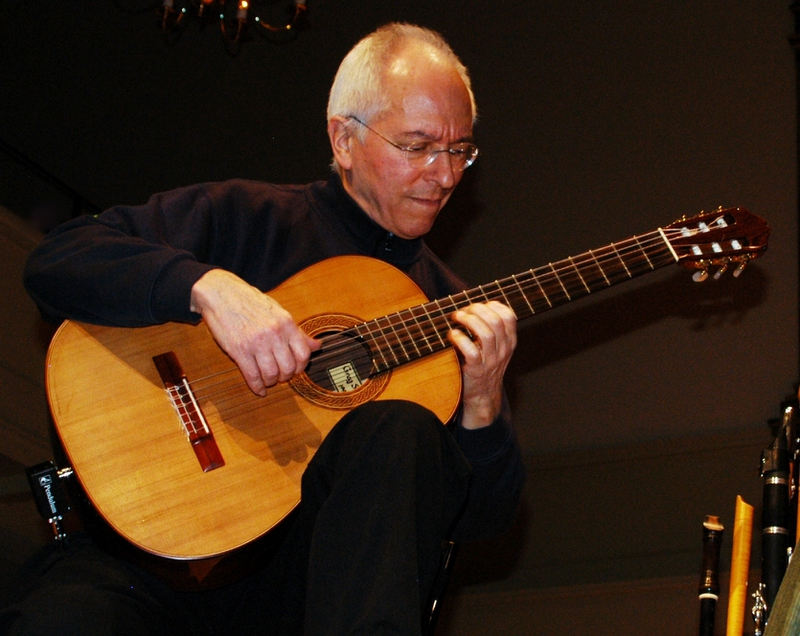 Top 5 Easy Electric Guitar Songs
1
Losing My Religion
"Losing My Religion" is a song which helps beginners to learn chord changes with 4 minor chords and 2 major ones. It transfers between Am, Em, Dm, F and G, all of which are beginner chords. Each of these beginner chords only use 3-4 strings, making them easy to learn and simple to transfer between throughout the song.
2
Are You Still Having Fun
Noted for being the absolutely perfect very beginner song, "Are You Still Having Fun" transfers between 3 common chords learned by every beginner. Additionally, the easy timing and simple strumming make it easier to learn and practice to perfect. The only addition found in the chorus is another beginner chord, meaning the 4 chords used are Em, Am, C and D.
3
Smoke on the Water
"Smoke on the Water" is an easy song simply due to its repetitive nature. This song uses a simple four-note scale, known as the riff, which is repeated often. The verse and chorus are just as simple, allowing the guitar solo in the middle of the song to truly shine in its nature.
4
Rocking in the Free World
This song, an all beginners' option, uses only 4 chords, but these ones that require moving the entire hand to change between. As such, even though it is an easy song to learn, it is challenging for a beginner to master due to the chord changes, making it the perfect easy song to help a budding guitarist begin to grow.
5
Knocking on Heaven's Door
"Knocking on Heaven's Door" will be simple once you have learned all of its chords. Its verse and chorus maintain a similar pattern, using a total of 4 chords throughout the entire song: G, D, Am and C. With an easy patter of G, D, Am, G, D, C, this entire song will be a breeze to learn.
Easy Electric Guitar Songs List
| | | |
| --- | --- | --- |
| Songs | Singers | Chords Used |
| Rock and Roll | Led Zeppelin | A, D, E2 |
| Sunshine of Your Love | Cream | A, C, D, F, G |
| Wild Thing | The Troggs | A, D, E, G |
| Satisfaction | The Rolling Stones | A, B7, D, E, |
| Walk This Way | Aerosmith | A, A5, Bb, B, C7, C13, E, F7, G |
| Dirty Deeds (Done Dirt Cheap) | AC/DC | A, A5, B, D, D5, E, G5 |
| Day Tripper | Beatles | A7, B, B7,C#, E7, F#, G#7, |
| Smells Like Teen Spirit | Nirvana | A, C, E, G, |
| Cocaine | Eric Clapton | B, C, D, E, |
| A Horse With No Name | America | D6, Em |
| Leaving on a Jet Plane | John Denver | C, D, G |
| No rain | Blind Melon | A, D, E, G |
| Every Rose Has It's Thorns | Poison | C, D, Em, G |
| Sweet Child O' Mine | Guns N' Roses | A, Am, Bm, C, D, Em, G, |
| Highway to Hell | AC/DC | A, D, E5, F#, G, |
Tips
Start with Beginner Chords. You cannot expect yourself to be able to play songs with dozens of different chord combinations at first. Start with songs that only have 2 or 3 chords and make them perfect before moving on to another chord and song.

Don't Worry About Strumming. Although important in the future, strumming is the least of your concerns right now. Practice more on your finger and hand positions than on the rhythm and strumming of the songs you are learning.

Practice Makes Perfect. Remember that every expert at anything was once a beginner, meaning you will not become the greatest guitar player overnight. However, you will improve greatly with a lot of practice, so keep working hard at it.

Start Adding New Chords. Once you are able to play all of the beginner chords interchangeably and perfectly, then and only then will it be the time to move onto newer and harder chords. Make sure to practice the easier songs first before attempting anything more difficult.
ANY IDEAS ABOUT THIS TOPIC?