Do you know these powerhouse political moms? There are currently listed or once listed in the most influential political moms. Read on to know more, and feel free to add more moms if you think of.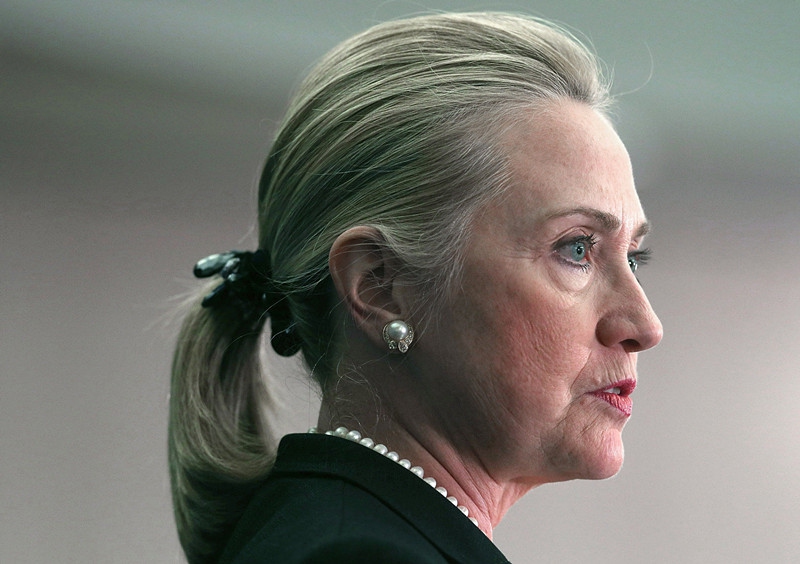 Part 1
1
Hillary Clinton
When Bill Clinton was elected President of the United States, Hillary was already a well-known lawyer. She moved into the White House with their teenaged daughter, Chelsea, but she didn't settle for the usual first lady duties of hosting parties. Hillary Clinton's own political ambitions equaled that of her husband, and her tireless work earned her the extremely high-profile position of Secretary of State during President Obama's first term in 2009. Despite the pressure of politics, Hillary and Chelsea remain close, with Chelsea poised to follow in her mother's footsteps.
2
Sarah Palin
Few political moms have faced as much scrutiny and controversy over their motherhood as Sarah Palin. She came under fire for her daughter Bristol's out-of-wedlock pregnancy while Sarah ran for vice president, but she also remained fiercely protective of her children, likening her stance to that of a pit bull.
3
Queen Elizabeth
Known for her cool demeanor, Queen Elizabeth was often criticized for seeming downright cold, even to her children. Raised in an era when the British monarchy was supposed to appear infallible, she believed that she needed to embody the "stiff upper lip" attitude for which the British are known. For better or worse, her dedication has always been to the country first and her family second.
4
Michelle Obama
This energetic, fun-loving first lady has made perhaps as much of an impact as her husband, raising their two children in the White House. Michelle has worked to balance her duties as the wife of the president with shielding daughters Sasha and Malia from the harsh light of the paparazzi. Her political focus has been on children all across the nation, urging them to exercise and eat a healthy diet.
5
Princess Diana
Diana, Princess of Wales, struggled through crushing public scrutiny and the coldness of the royal family into which she'd married. Finding joy in her two sons, Princes William and Harry, Diana threw herself into charity work to benefit children all over the world. Though her life as a princess was fraught with depression, she had the strength to give it all up when she divorced Prince Charles. Even without her royal title, she continued to lend support to her favorite causes until her untimely death in 1997.
6
Kate Middleton
Kate Middleton quickly proved that she was up to the challenge of life as a royal spouse. When she revealed that she was pregnant in 2012, the news sparked controversy over the portrayal of a strong young woman being reduced to her ability to bear children. Kate has managed to remain protective of her infant son while balancing motherhood with her royal duties, all without seeming to miss a step.
ANY IDEAS ABOUT THIS TOPIC?