The seeming fulfilment of every child's fantasy, the Disneyland theme parks have been a global success since the first park opened in California in 1955. Every year, millions of visitors flock to the "Happiest Place on Earth" to enjoy crazy rides, dazzling parades and eat ridiculous amounts of junk food. Unfortunately, however, when you combine millions of people with complicated machinery, moving equipment and human error, accidents and incidents are bound to occur. What may surprise you is that deaths in Disneyland are actually more common than you may think.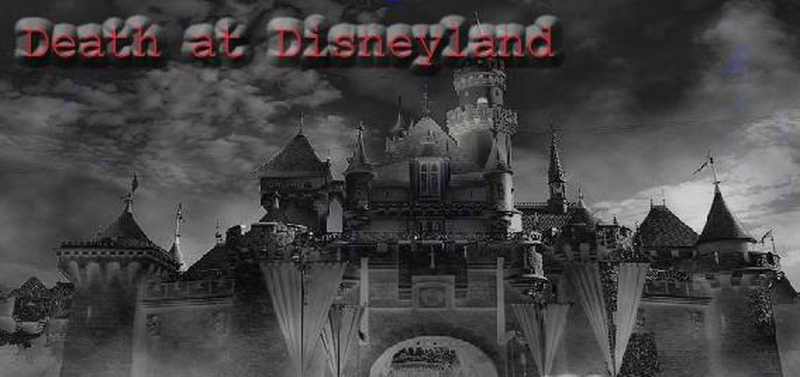 10 Shocking Disneyland Deaths That We Should Learn Lessons From
Whilst the company has constantly worked towards creating a safe and happy environment, pre-existing medical conditions, being in the wrong place at the wrong time or lapses in maintenance have all contributed to deaths at Disneyland.
1
Florida Disney: Not Suitable for the Emotionally Unstable (1992)
Whilst the majority of deaths at Disneyland have been the result of accidents or pre-existing medical conditions, a Disneyland death that occurred on September 12th, 1992 was something else entirely. After park closing, a 37-year-old man gained entry to the Epcot section of Disney World Florida, armed with a shotgun and took two security guards hostage. Evidently, the man's ex-girlfriend worked at the park and he was distraught over their recent break-up. Whilst the Orange County deputies were able to talk the man into releasing his hostages, he then turned the gun on himself and fired, resulting in his death.
2
Indiana Jones Causes California Disneyland Headache (2000)
Millions of people ride the Indiana Jones attraction at Anaheim Disneyland every year, and for most people, it's an exhilarating experience. Not so for Cristina Moreno, a 23-year-old Spanish woman who went on the ride on June 25th, 2000. Cristina emerged from the ride, complaining of a headache so severe that she had to be hospitalized; doctors then discovered her brain was hemorrhaging. Just over two months later, Cristina succumbed to her injuries, causing her family to sue Disneyland for wrongful death. The family eventually received an out of court settlement.
3
California Roger Rabbit Takes Tragic Spin (2000)
The beloved "Roger Rabbit's Car Toon Spin" is designed to delight children, but on September 22nd, 2000, the ride ended tragically when a safety lapbar failed to lock into position. The car's occupant, 4-year-old Brandon Zucker fell from the ride and was pinned beneath an oncoming car, resulting in severe brain damage that left him unable to walk or talk. Disneyland settled a lawsuit out of court to pay for Brandon's medical care, but he sadly passed away at the age of 13, having never recovered from his terrible brain injury.
4
Deadly California Railroad (2003)
On September 5th, 2003, employees at Disneyland in Anaheim, California noticed that the "Big Thunder Mountain Railroad" was making a funny noise. An inspection appeared to show everything is in order, so the ride was dispatched again. This resulted in one of the most terrible Disneyland deaths. A missing guide wheel caused the roller coaster to derail and crash, with the resulting collision causing the death of 22-year-old Marcelo Torres and injuring 11 other passengers. An investigation found the accident was caused by inadequate staff training and improper maintenance.
5
Florida Pluto "Killed" By Beauty and the Beast (2004)
The "Share a Dream Come True Parade" is a spectacular display of moving floats and a memorable part of any trip to the Magic Kingdom. The parade of February 11th, 2004 was memorable for all the wrong reasons. 38-year-old Javier Cruz, a cast member dressed as Pluto, caught his foot and tripped in front of the oncoming "Beauty and the Beast" float. Before he had a chance to move, Javier was crushed by the float. An investigation into this Disneyland death resulted in the company being fined US$6,300.
6
Florida Mission: Space Termination (2005)
An investigation into the death of a 4-year-old boy by the Orange County Medical Examiner's Office found that the child had died after riding "Mission: Space" at Orlando Disney World. Unbeknownst to the parents, the little boy had a heart condition, which caused him to collapse whilst on the ride. Just three days after his death, the child's parents filed a wrongful death lawsuit against Disney, saying they shouldn't have permitted such a young child onto the ride and that the medical response offered was inadequate. The case was dismissed.
7
Evil Whirl at Disney World Florida (2007)
On November 23rd, 2007, a female employee at Disney World Florida was in a restricted area of the platform of the "Primeval Whirl". Suddenly, the 63-year-old woman fell and was struck by one of the rides vehicles, causing traumatic brain injuries. Unfortunately, the employee died in hospital 4 days later. As a result of the accident, Disney World were found to have failed to respond to previous reported safety issues and as a result were charged with a total of five safety violations, resulting in fines of US$25,500 being issued against the company. This one of Disneyland deaths was quite the news 10 years ago.
8
The Final Florida Performance of Captain Jack (2009)
Sometimes, deaths at Disneyland can be caused by something as simple as a puddle of water. On August 6th, 2009, the "Captain Jack Pirate Tutorial" was in full swing when a 47-year old employee at Disney World Florida accidently slipped in a puddle of water and fell, striking his head against a wall. The result of this simple slip was devastating; the man sustained a broken neck and severe head injuries that needed 55 stitches. Despite the best efforts of doctors, he passed away just a few days later from complications.
9
Florida Monorail Disaster (2009)
The monorail at Disney World Florida is an essential form of transportation within the park. On July 5th, 2009 a scheduled track switchover failed to occur, resulting in a collision between Monorail Purple and Monorail Pink at the Transportation & Ticket Center station. Six park visitors and one employee were treated for minor injuries, but distressingly, the 21-year-old driver of Monorail Purple was killed. The National Transportation Safety Board found that the monorail was operating fine at the time of the accident, but the track used in the switchover was not correctly positioned. As a result, Disney suspended three of the park employees.
10
It's A Sad World at Disneyland Paris (2010)
October 6th, 2010 began like any other day at Disneyland Paris, when cleaners arrived at the park early to prepare the rides for another full day. Sadly, for a 53-year-old subcontractor, October 6th would be his last. Whilst he was cleaning the "It's a Small World" ride, the attraction was mistakenly switched on, which led to the poor man being dragged and trapped beneath one of the whimsical boats. Suffering from terrible injuries, the cleaner was airlifted to a local hospital but passed away soon after arriving.
ANY IDEAS ABOUT THIS TOPIC?