When you see a primary health care provider, there are chances that you are seeing a D.O. instead of an M.D. These two degrees show that the physician you are consulting is licensed by relevant healthcare regulatory bodies. There is, however, a difference in the type of training they received and each one of them has a different view about care.
In the U.S., you can find two different categories of physicians that practice medicine, the Doctor of Medicine degree (M.D.) and the Doctor of Osteopathic Medicine (D.O.). The training D.O.s and M.D.s receive is, however, hard to be distinguished. M.D. and D.O. physicians complete their traditional residencies in training programs and hospitals, are licensed in every state, and have identical rights and responsibilities.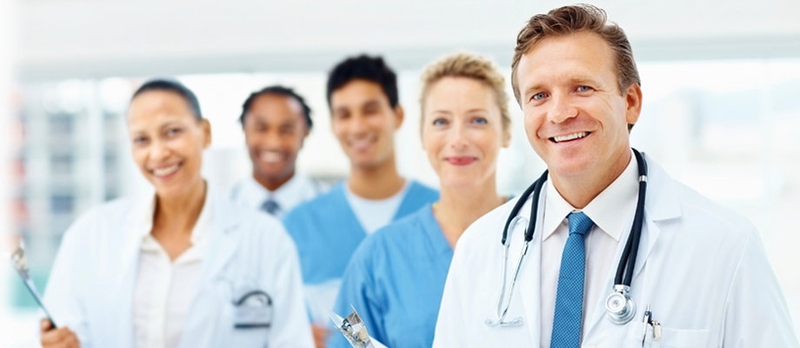 Difference Between M.D. and D.O. in 3 Perspectives
1
Difference Between M.D. and D.O.: Definition
M.D.s engage in allopathic medicinal practices, which is known as the classical form of medicine that focuses on diagnosing and treating diseases.
D.O.s engage in osteopathic medicinal practices who focus on a more holistic approach to medicine in which the main focus is on viewing the patient as a competent person to achieve effective diagnosis instead of treating the symptoms of the disease alone.
The general belief is that every part of the human body works together and has significant influence on each other. Osteopathic medicine equally emphasizes on disease prevention. In the medical school, a specific training on osteopathic manipulative treatment (OMT) is provided, and this has been described as a hands-on technique to both diagnosis and treatment, it is also useful for disease prevention.
There are about 800, 000 practicing doctors in the United States alone; about 50, 000 of them are D.O.s, while about 750, 000 are M.D.s. D.O.s, therefore, constitute less than 10% of all practicing doctors in the United States today.
2
Difference Between M.D. and D.O.: Education
Prior to medical training, both D.O.s and M.D.s have at least four years of undergraduate degree training.
Both D.O.s and M.D.s spend four years in medical school. Both sit for the MCAT and pass through the same rigorous processes. Historically, D.O. schools are known to be more open to the nontraditional candidates.
Like M.D.s, D.O.s, decide to specialize in a particular medical field and complete a residency program that can last from 3 to 7 years. Some D.O.s spend the same number of years to complete their residency programs just like their M.D.s colleagues.
M.D. students sit for the USMLE exam while D.O. students sit for the COMPLEX exam. To practice medicine, both are required to pass one state licensing exam.
D.O.s carry out surgeries, deliver new babies, prescribe medications, treat patients, and work in the same medical environments as M.D.s. The same set of medical tools used by M.D.s is used by D.O.s, they equally make use of the same technologies and treatments like M.D.s.
D.O.s get extra training in the musculoskeletal system, which makes up a person's muscles and bones.
3
Difference Between M.D. and D.O.: Reputation & Salary
Historically, allopathic medical schools are seen to be more competitive than osteopathic medical schools.
In 2010, students admitted into osteopathic medical schools had their average MCAT score as 26.48 (5), while students admitted into allopathic medical schools had their average MCAT score as 31.1 (6)
It could be that these osteopathic medical schools keep on attracting less competitive applicants depending on the admissions of the past years, which perpetuated the reputation.
Under normal conditions, the salary scales between M.D. and D.O. are quite comparable. This takes on the same position, service years and other relevant experiences. The highest determining factor in the income potentials of a physician is his/her area of specialization. However, D.O.s go into primary care mostly which is not as lucrative as most other areas of specialty. Also, M.D.s are more often found in busy cities where the cost of living is quite high, which necessitates increased salaries.
How to Choose Between M.D. and D.O.
Once you feel you may fall into the lower applicants' tier, which falls below 3.3 GPA and 30 MCAT, from the information culled from Swarthmore College premedical website, considering D.O schools may be to your advantage, which is known to have a far less strict requirement for admissions.
Some factors like your background, your personal statement, and other personal characteristics determine your market yourself as well as your strategies. Other personal characteristics you may possess can also play an important part.
According to Gigi Simeone, the Swarthmore College health sciences adviser, a good number of students are sent by her school to D.O schools every year. The students that do end up in D.O. schools turn out quite happy with the physical tools of manipulation they learn and the holistic diagnosis treatment experiences they gain.
And with the current trend where more osteopathic schools open than the allopathic schools, D.O. programs might hold more opportunities for applicants. Whatever choice you end up making, you can almost apply to any residency program of your choice, the specialty notwithstanding and get access to every privilege of what the public views as what it takes to become a conventional physician.
Putting the different philosophical backgrounds of the schools into consideration might help you locate and choose the school that suits your needs adequately.
ANY IDEAS ABOUT THIS TOPIC?