Everyone knows that Facebook is a major player in the social media game. We stay in touch with family and friends from across town to around the world. There are several great mobile companion apps available that can help you stay updated, send fun messages, and connect in different ways.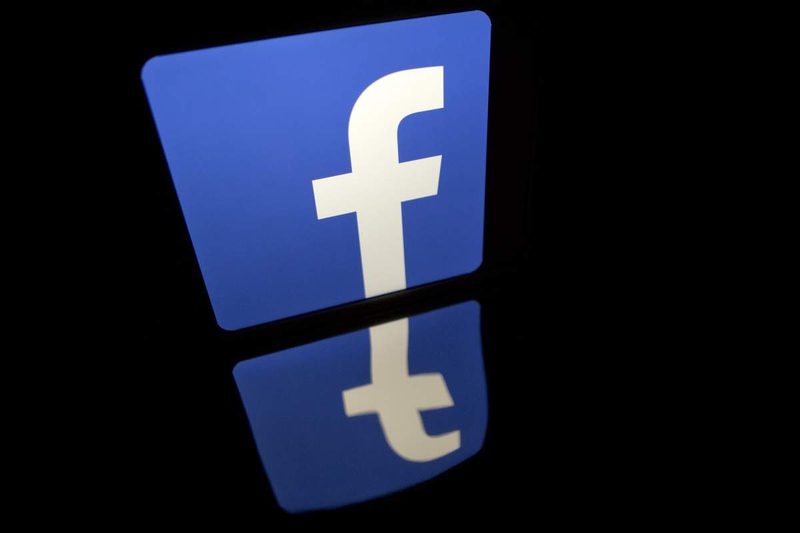 Part 1
1
Facebook Messenger
The official messaging app, Facebook Messenger, is a widely-used form of communication. You can not only send messages to your Facebook friends, but those in your phone's contact list as well. You can create group chats, send photos and videos, and see when others have viewed your messages. Facebook Messenger is available for both iOS and Android.
Along with this popular messaging app are several companions that can make chatting a little more fun. All are available for both iOS and Android.
Strobe for Messenger lets you send and browse through photos to create a .gif. Then quickly share with your friends through Messenger.

Sound Clips for Messenger lets you send pre-recorded sounds and phrases with your messages.

Selfied for Messenger lets you create and send selfie stickers. This is a fun way to show your mood without words.

Stickered for Messenger lets you add cute, funny, or symbolic stickers to your messages.
2
Facebook Pages Manager
This app lets you manage your Facebook business or fan pages separately from your personal ones. If you have a Facebook page set up for your company, an organization, or for your blog, this app lets you see activity, likes, and views quickly and easily. Insights shows you your complete activity. You can also invite others to like your pages, receive notifications, and respond to messages. Facebook Pages Manager is available for both iOS and Android.
3
Facebook Groups
The Facebook Groups app allows you to see all of your groups in one spot. This makes sharing photos, information, links, and updates with your Facebook groups simple. It is great for collaboration on work or school projects and even for sharing local neighborhood news. You can create or join a new group along with easily accessing your existing ones. Facebook Groups is available for both iOS and Android.
4
Facebook at Work
This service must be set up through your employer. It allows employees to access a company news feed, join collaboration groups, or communicate with individuals and groups easily. If you have many remote workers, especially in different time zones, Facebook at Work can help bring everyone together. Facebook at Work is available for both iOS and Android.
5
Slingshot
The Slingshot app lets you share moments with photos and videos so that your connections can see what you have been up to for the last 24 hours. It provides that "a day my life" experience to your friends and family which is perfect for sharing moments they missed. You can reply to shots with photos or videos. The app has adjustment tools for filtering, drawing, and adding Emojis. Notifications are also available so that you never miss someone else's special time. Slingshot is available for both iOS and Android.
6
Paper – Stories From Facebook
This is a cool app that lets you browse your Facebook news feed in a different way. You can customize sections of your Paper with themes and interests, check out article covers for news stories, and enjoy full screen or distraction-free layouts. You can create your own stories and preview those posts before sharing them. Using Paper for your Facebook news gives you the feeling you are browsing through your Sunday newspaper. Paper is currently only available for iOS.
7
Hello – Caller ID & Blocking
The Hello app was built specifically for Android users to see who is calling, block unwanted calls, and search for people on Facebook. It lets you know which person is calling you even if the number is not saved in your phone. You can automatically block calls from numbers that were blocked by many other people. It even lets you open Facebook pages, call and text for free with Facebook Messenger, and update your contacts with ease. Hello is currently only available for Android.
8
Facebook Ads Manager
If you use Facebook Ads for your business, then this app is handy for keeping up with them. You can view ad results, create and edit ads on the go, and keep track of your advertising spending limits. Creating ads with photos from your phone or Facebook is a great feature and allows you to save drafts so that you can finish later if needed. The app also offers helpful notifications so that you know when an ad is about to expire or when you are close to your spending limit. Facebook Ads Manager is currently only available for iOS.
9
Facebook Home
This app lets you customize your home screen with Facebook photos and posts. You can have the time, weather, and notifications on your lock screen. Use an app launcher to access your favorite apps quickly and even customize your wallpaper with Facebook photos. There is also a cover feed available for browsing Flickr, Instagram, Pinterest, and Tumblr from the lock screen. Facebook Home is currently only available for Android and only on specific devices.

10
Facebook Mentions
This app is specifically designed for public figures with verified Pages, but I found it interesting enough to mention. For famous personalities such as actors, athletes, and musicians, this app provides a way to stay in touch. Post updates, share photos and videos, communicate with fans, and share with Facebook, Instagram, and Twitter all from one spot. Facebook Mentions is currently only available for iOS (and well-known personalities).
ANY IDEAS ABOUT THIS TOPIC?