Your resume is your identity in the professional world. People work hard to make a strong resume so that they can have a strong career. Your resume is the thing that vouches for you before your employer has even met you, so it is essential to make a customer service resume that appeals the employer to call you.
Whenever you apply for a job, you need to have a strong resume. You might be looking for a specific job in the field so it is essential that you mention all the details regarding what you are looking for and what you will be bringing to the table. This is why your resume needs to be customized according to the job you are applying for. If you are applying for a customer service representative, then you need to keep in mind that the job is for people who will play a role in helping others, making the company look good as well.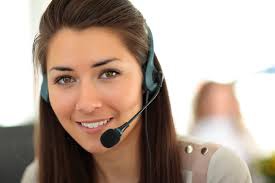 Appealing Qualifications in Your Customer Service Resume
Whenever you start a job, you have to understand what your qualifications are. You need to be qualified for the job. Here are a number of skills you need to have:
You should have ample information regarding the company and know about the products and services provided by the company.

You should have proper knowledge of everything and be able to take orders and administer things such as payments, billing and deciding charges.

You should be good listeners who respond well to problems.

You should be polite and be able to handle complicated situations in a proper manner.

You should be able to make necessary changes such as update or review the customer accounts.

You should be able to note down and document details of clients and be able to find records of their service history.

You should be able to respond in a fast manner.
Great Samples of Customer Service Resume
Samples—Entry Level Sample
Sarah Davis
25 Mils way, Connecticut, WX 6787
Phone 000-0000-0000 | Email: [email protected]
Customer Service Representative
A good listener and person with dynamic personality who can work in call-centers

Expert in articulating proper answers, responding with vigor and interest

Understand people's needs and also know how to build strong customer relations
Work Experience
The Call Center ABC 2010 – 2013
Responsible for responding to customer queries

Listened to caller's needs and demands

Handled complaints and returns in a professional and ethical manner
Education
ABC College 2009-2013

ABC High School 2006-2009
Samples-Prior Work Level
Charles Hunting
25 Bleaker Streets, Greenhill, California, USA
NC 99999
Phone 000-0000-0000 | Email: [email protected]
Profile
A professional who is able to handle people's problems and coordinate with them, in order to establish strong customer relations. Catering to people's complaints and their concerns, in addition to effectively handling returns and changes in the product.
Education
ABC, 123, University 2009-2013
Major: Advanced Physics Theory
Work Experience
Team Leader
ABC Call Centre 2013 – Present
Responsible for leading the customer service representative and supervising the team while on the job. Responsible for handling customer accounts and validating information of accounts if complaints arise.
Customer Service Representative
DEF Call Center 2011-2013
Attending calls and catering to the needs, demands and complaints of customers. In charge of returns and product upgrades. In charge of the customer account reviews and upgrades.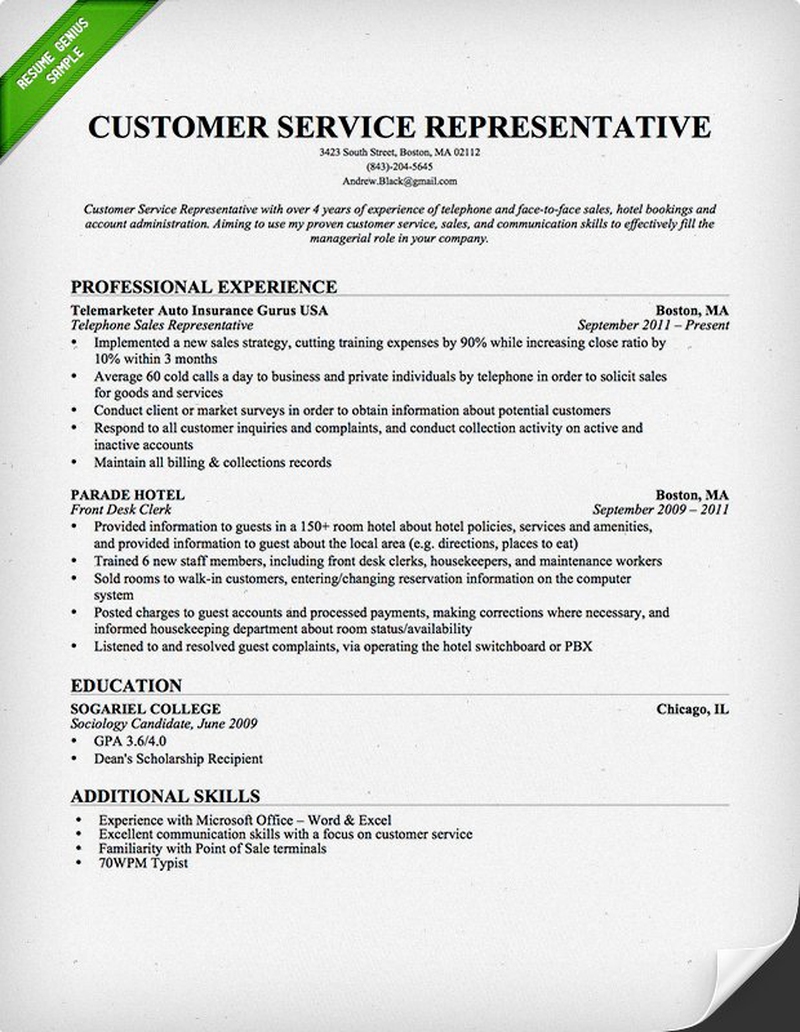 Tips
Do not make it too dressy or colorful. Use one theme and color throughout.

Do not repeat words a lot and don't make it redundant.

Put your name and contact information only at the start.

Do not make it too lengthy.
ANY IDEAS ABOUT THIS TOPIC?