When it comes to writing a cover letter, you should focus on the important things. You simply cannot rely on your CV and the content, and forget completely about the cover letter template. The entire format and the layout are very significant factors in writing a professional cover letter, which may ultimately convince a company to hire you. It needs to be aesthetically pleasing, properly spaced and grammatically correct.
When you browse through cover letter templates, you can gain some well-needed help in formatting and determining the layout of your cover letter. A cover letter template helps personalize your cover letter and to create something that is visually appealing and unique. In this way, you have the edge against other people applying for the job.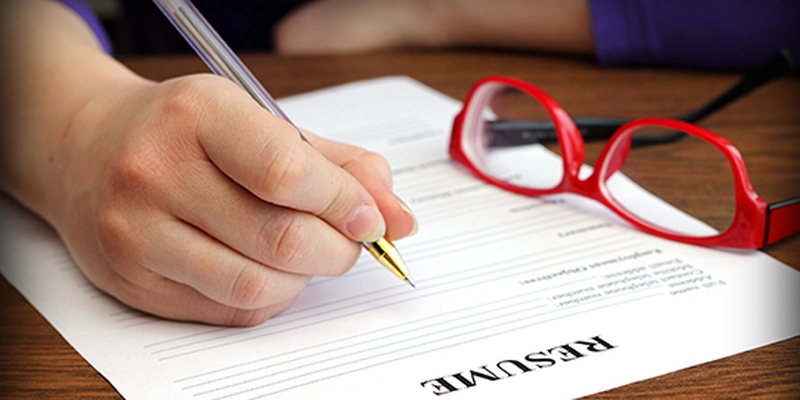 Standard Cover Letter Template
1
Address
First, you have to address it to the right person. You cannot go for a general approach here and be generic. You should not refer to a certain post or office as your addressee, nor should you write "to whom it may concern", since that could put off the person reading the cover letter. This shows the person reading it that you did not make enough effort to know who will be reading your cover letter, which hence increases your chances of winning an interview.
In addition, you should avoid sending same cover letter to a bunch of companies. Try to incorporate the name of the company in the email so that they know that this specific email was meant especially for them.
2
Beginning Section
A big factor in what you are presenting is how you present that particular thing. In the opening paragraph, you have to state what position you will be applying for and whether you were referred the job by someone you knew, and mention the name of the person if any. You should also state why you are interested in the position and why you feel you are a good fit for it. You have to be exceptionally organized and to the point.
3
Middle Section
The middle portion of your cover letter should refer to your qualifications and what abilities you have in a professional capacity. You should tell what responsibilities you had at your previous job and what experiences you have had on a professional or educational basis. Discuss what your strengths are and why the company should hire you. Also, mention why you are so interested in the job or the company.
4
Closing
Emphasize your interest in the position once again and how you are a good fit for the company and the job. Make an official request for an interview and state that your CV is attached with the email. Thank the reader and tell them that you are looking forward to their response.
5
Format
Formatting holds a great deal of significance in a cover letter. You should make sure that the cover letter is professional and decent. You should use a business font and block style. Also, make sure that the cover letter is properly spaced and that everything in the letter starts from the left margin. At last, ensure that it is concise and proofread. Just try to avoid any mistakes.
A Sample Cover Letter
1
[The Date]
Mr. John Smith
Project Manager Content & Design
Custom Designs Inc.
760 Great Road
Town Street, CO 77777
Re: Project Manager Opening (Ref. ID: GH89000-Sussex)
Dear Ms. Watson,
I was delighted to see that there is an opening in your firm for a Project Manager and I was hoping to be invited for an interview.
I have gained my Masters from London University and since then have been working in Custom Designs Inc. for three years. I started out as a Product Content Creator and was then promoted to Project Manager for Content & Design. My responsibilities included the online marketing and website management for high profile brands that we see every day.
Besides, I have also spent some time working online as a Content Creator on a freelance basis, which means that I have the ability to work hard and with dedication, no matter what the requirements of the job.
In my years at London University, I was part of the student council as the English Club President. I have also taken part in several charity events and organized a writer's convention during my time as a student. I am a hardworking and dedicated individual who does not shy away from work and is eager to learn. I believe I have the ability required to foresee work done by people in my team and take care of my own duties at the same time.
I am also very well versed in Microsoft Office and have strong writing skills. I have demonstrated great creative prowess in my time at Custom Designs. I know the importance of customer & client centricity, and therefore I can handle conflicts and resolve issues in a proper manner. I also work really well under pressure. My resume is attached with this email for your perusal.
Thank you for your time. I hope you will give me a chance to show you how good a fit I am for your company.
Looking forward,
Regards,
John Smith.
Enclosure: Resume
Tips
Always make sure to research the company and the people you are applying to.

Remember to highlight your skills and qualifications.

Be concise and simple and do not add embellishments for no good reason at all.

Emphasize your accomplishments.

Proofread. Always avoid making stupid mistakes like misspelling or grammar errors.
ANY IDEAS ABOUT THIS TOPIC?