Christine Chubbuck was an attractive, well-educated and respected reporter for WXLT-TV who, at the age of 29, took her own life in front of the camera during a live television broadcast. It was so shocking to the viewers that many called in asking if it was a hoax. So, what exactly happened on July 14, 1974?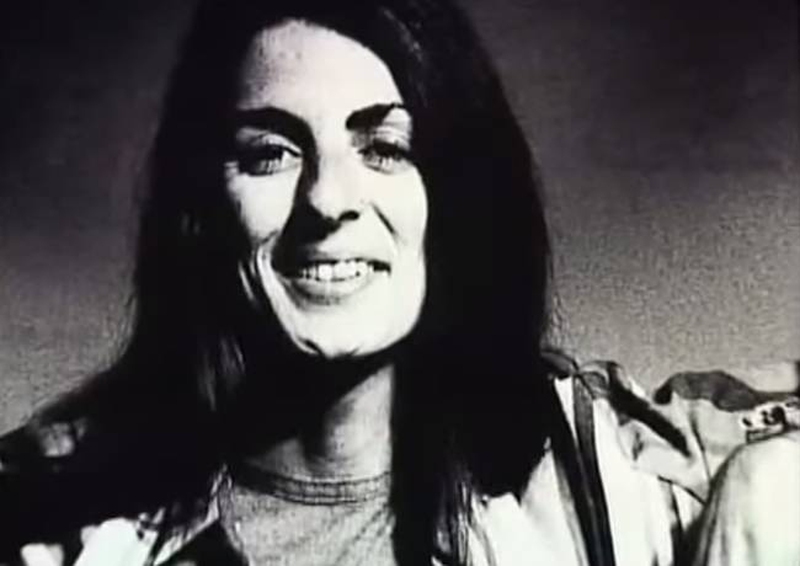 Who Is Christine Chubbuck?
Early Life
Christine Chubbuck was born in Hudson, Ohio on August 24th, 1944. She grew up in an upscale suburb outside of Cleveland. As a student at Laurel Hill School for Girls, she started a group jokingly called The Dateless Wonder Club. This title, seemingly a joke and whimsical, foreshadowed the underlying cause of the depression she battled all through her life.
Several years before her death, she lived in the family summer home in Siesta Key and was later joined by her mother and brothers after her parent's divorce. She was very close to her family and considered them to be her best friends.
Early Career
Christine Chubbuck worked in Pittsburgh Pennsylvania and Canton Ohio in television broadcasting before leaving her career to work as a hospital computer operator and then for a cable television company. She joined WXLT-TV, now known as WWSB, soon after and had her own show called Suncoast Digest. This was a very successful talk show, featuring stories of interest to the beach community of Sarasota. At the time of her death, she was a strong contender for a Forestry and Conservation Recognition Award by the Bradenton district office of the Florida Division of Forestry for her work on Suncoast.
Christine struggled to find a niche in a profession dominated by males. She was often disgusted by the type of salacious reporting she called "blood and guts" favored by television audiences instead of good journalism. Her talk show, as successful as it was, was not enough to lift her depression.
Christine Chubbuck's Suicide: What Exactly Happened?
1
Depression Before Her Death
Christine felt she was unsuccessful in her personal relationships, and believed she was not loveable. She only went on two dates in her entire life and lamented that at 29 she was still a virgin. She had a crush on a fellow co-worker at WXLT-TV, George Peter Ryan, but only to learn he was interested in another employee at the station. Her family felt that this lack of attraction by the opposite sex drove her depression.
Christine often spoke to her family about her depression and thoughts of suicide, though she never actually confessed to wanting to take action on her thoughts. Her mother later confessed that she did not want to tell anyone for fear that Christine would lose her job at the television station. People who knew her described her as moody and volatile. She could be warm and loving, and then distant and abrupt. She was said to have only black and white moods.
Weeks before her suicide, she asked to do a story on suicide. She gathered information on the best type of revolver and bullets to use. She even joked that it would be something if she committed suicide on live TV.
2
The Live Suicide
On the morning of July 15th, 1974, Christine Chubbuck decided to present her program in a different format. She announced that she would give a newscast before her usual programming. This was unusual and not her typical morning routine. She ended the newscast by announcing, "In keeping with Channel 40's policy of bringing you the latest in 'blood and guts', and in living color, you are going to see another first—attempted suicide." She then put a revolver behind her right ear and shot herself, falling forward on her desk.
The cameraman thought it was a prank as it was so unexpected and horrendous. Her co-workers were stunned and in disbelief of what they had just witnessed. It was her final comment on the blood and guts type of broadcasting she detested, yet it was an act of rage and self-absorption. Christine left a suicide note for her family and closest friends. In it she stated that she wanted the world to see her take her life in this public way to emphasize her opinion of blood and guts news reporting.
3
The Aftermath
In the aftermath of her death, her family fought to block any recordings of her suicide released. The only recording was released to her family. Her funeral was held on the beach with her ashes scatted in the Gulf of Mexico.
Christine Chubbuck had a passion for disabled children and volunteered at the Sarasota Memorial Hospital giving puppet shows. There were so many facets to this bright young woman's personality, but unfortunately, she will always and forever be remembered as the television broadcaster that committed suicide in front of a live audience.
ANY IDEAS ABOUT THIS TOPIC?