It's one thing to entertain people the world over and be respected for it, but the following 15 entertainers took things a step further by once protecting those who would inevitably support their latter careers. Check out this list of stars who served in branches of the U.S. Military.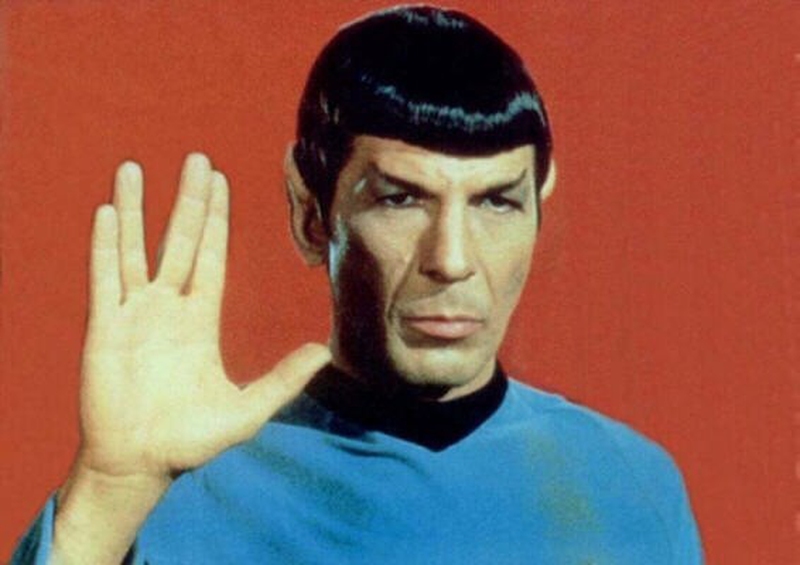 Part 1
1
Morgan Freeman
The Bruce Almighty actor probably prayed to many deities when he joined the Air Force in 1955.
However, he quickly realized that being "all that he could be" wasn't all that it cracked up to be.
"I did three years, eight months, and ten days in all," he's said of the experience, "but it took me [about] a year and a half to get disabused of my romantic notions about it."
2
Shaggy
The reggae hit maker, born Orville Burell, has often paid tribute to the Marine Corps for changing his dangerous life path back in the early 80's.
According to the "It Wasn't Me singer, "All of my friends [from New York City] were getting shot or locked up [back then]. It didn't take a rocket scientist [for me to] figure out, "I've got to do something [else]."
3
Ice-T
Like Shaggy, Ice-T knew that being a drug dealer would only lead to a dead end, and used the U.S. Army as a way out of a destitute life.
"I was testing the streets because at the time I didn't feel I had any other opportunities," he admitted. "And when I had my daughter I was like, man, I've got to do something, [so] I went to an enlistment office."
4
Leonard Nimoy
The late Leonard Nimoy only served 18 months in the Army Reserves back in 1953, but he managed to be honorably discharged as a Staff Sergeant.
5
Hugh Hefner
Eons before he would head Playboy, Hugh Hefner served as an infantry clerk for the U.S. Army in 1944. Throughout his two years with the organization, he also illustrated several cartoons for Army news letters.
6
James Earl Jones
Although he was one of the few who never had to go abroad during the Korean War, actor James Earl Jones proudly served his country in the Army from 1953 to 1955.
7
George Carlin
Not surprisingly, late comedian George Carlin, who often spoke against American military practices, didn't have much of a productive time during his years with the Air Force. However, even he was able to see the bright side of his time with the organization in the 1950's.
"Obviously I'm against militaries, because of what militaries do, [but] the Air Force was unmilitary-like. They dropped bombs on people, but they [also] had a golf course."
8
Clint Eastwood
Thanks to skills he picked up during high school, Dirty Harry star Clint Eastwood easily locked into a swimming instructor position with the U.S. Army in 1953.
He would serve for two years in Ft. Ord, CA.
9
Elvis Presley
Unlike most people his age, legendary singer Elvis Presley was seemingly happy to be drafted at 23 years of age. However, unlike the other men who were called into duty, he was at the height of his music career.
"The army can do anything it wants with me," Presley stated in 1958; only two years after his first single, "Hound Dog", hit the airwaves. "Millions of other guys have been drafted, and I don't want to be different from anyone else."
10
M.C. Hammer
Like his quick rise and fall to the top of the music charts, rapper M.C. Hammer only spent a short amount of time with the U.S. Army.
The "2 Legit 2 Quit" entertainer, born Stanley Burrell, spent 3 years as a 3rd Class Aviation Storekeeper following his high school graduation in the early 80's.
11
Nate Dogg
Quite easily recognized as one of the most soulful voices in hip-hop, the late Nate Dogg spent several years with the U.S. Marines as a munitions specialist.
When asked why he joined, the "Regulate" star simply expressed, "I wanted to see if I was man [enough]."
12
Drew Carey
In the early 1980's, then-burgeoning comedian Drew Carey would often use his weekends in the Military Reserves to polish his stand up act, while also serving tables in restaurants as a waiter.
He stayed with the organization for a total of six years (1980-1986).
13
Pat Sajak
During his time with the U.S. Army in the late 1960's, game show host Pat Sajak became infamous for two things.
He would not only be the Army DJ who immediately followed up Adrian Cronauer (who inspired the movie "Good Morning, Vietnam" with Robin Williams), but he also stroked the ire of his officials by accidentally tuning out of a speech given by then-President Richard Nixon.
"My comrades never heard the president's words to them back in 1969," Sajak explained in an online essay. "So, very belatedly, I want you all to know that Richard M. Nixon wishes you [all] a very merry Christmas."
14
Montel Williams
Former talk show host and multiple sclerosis spokesperson Montel Williams did some amazing things in military career, but none more so than being the first Black graduate to complete both the Academy Prep School and the U.S. Naval Academy in Annapolis back in 1976.
Williams would remain tied to the Navy throughout the 80's and early 90's.
15
Bea Arthur
For some strange reason, late actress Bea Arthur completely downplayed (and at times, refuse to admit) her time with the Marines in the late 1940's.
ANY IDEAS ABOUT THIS TOPIC?