A popular destination for tourists visiting Charlotte, North Carolina, Carowinds is one of the largest amusement parks in the Southeastern United States. Carowinds admission price is listed as $56.99 per person and you can buy a Carowinds ticket from a few local places. The park does offer quite a few ways to save on admission, however, including senior discounts, the "twilight" tickets, military discounts, etc.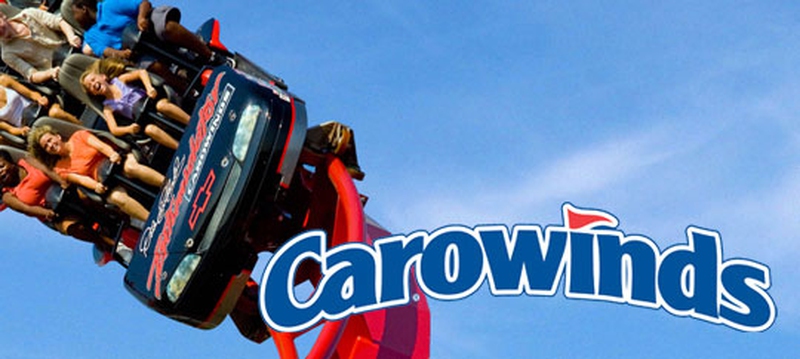 Full Information on Carowinds Ticket Discounts 2014
Carowinds ticket discounts could change by time. So you'd better check their official website to get the correct information, which you can find it in the end of the article.
1
Twilight Admission
The park offers a saving of $30.00 per ticket if you visit the park after 4 p.m., which means you only need to pay $26.99 to enjoy the park all evening long.
2
Online Discount
If you buy your tickets to the park online prior to your trip, you can get a saving of $10.00 per ticket, paying only $46.99 each.
3
4 or More Tickets
If you're purchasing tickets online for your family, the park frequently offers discounts for four or more park passes for only $26.99 each. That's a saving of $30.00 per ticket.
4
AAA Discount
If you're a member of AAA, you can go through their website for the Carolinas and purchase tickets for a saving of up to $15.00 each.
5
Senior Discount
If you are age 62 or older, you can purchase a ticket to the park for only $37.99. That's a savings of $19.00 on your park admission.
6
Junior Discount
A junior discount ticket is only $37.99, a saving of $19.00. The discount applies to anyone under 48 inches tall. It does not go by age.
7
2 Years Olds and Under
All children age 2 and under are admitted to the park for free.
8
Military Discount
The park offers special "military appreciation days" a few days in a year when active and retired members can get into the park for free. Throughout the season, the park offers a regular discount to active and retired members of the military at the gate with valid identification.
9
Coca-Cola Discount
In partnership with Coca-Cola, Carowinds offers special promotion days when you can get $15.00 off each park ticket when you bring a specially-marked empty Coca-Cola can or bottle. Be sure to keep an eye out at local stores.
10
Season Pass
Depending on the time of year you buy your passes, the price for a Gold season pass is $80.00 each and includes admission to the park as many times as you like, and free parking whenever you visit (daily parking is $15.00). The gold pass also includes free admission to the annual Halloween Haunts attraction in the fall among other benefits. The park also offers a Platinum Pass for even more discounts, as well as a Season Pass that includes dining at any of the parks restaurants. The passes grant you benefits such as early ride times, early admittance to the water park, and other discounts.
ANY IDEAS ABOUT THIS TOPIC?