A career objective in resumes is a short paragraph where you mention your career goals and how the company will be benefitted by hiring you. If the objective is not very clear or well written, hiring managers tend to overlook such resumes. You should ensure that you are writing your career objectives in concise words instead of stating your long term career goals. How much importance your resume gets can somehow depend on how well the objective is written.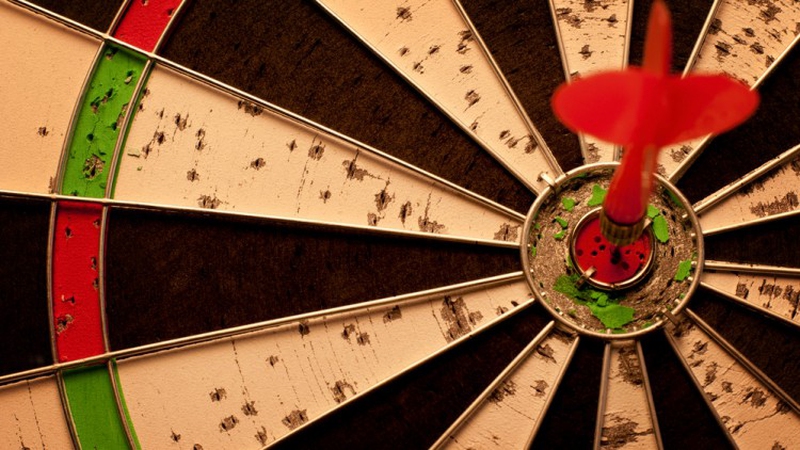 Part 1: Do You Need a Career Objective in Your Resume?
If you don't need a career objective
Objective statements are not mandatory or standard requirement of a resume and are not necessary; however, their use should be situational. Sometimes if the career objective is not mentioned, the career goals can be incorporated in a Qualification Summary of the resume. The qualification summary can be written as follows:
Skilled in majority aspects of office management within the non-profit environment, I am a talented and dependable secretary.
Then you can continue with the resume by listing the key qualifications required for an administrative position. By mentioning your objective in the summary, the hiring managers can instantly recognize your goals.
However, if you are inclined to a stable career plan, try to give out a message of 'this is who I am' rather than 'this is who I would like to be'.
If you need a career objective
If you are changing careers or at entry-level, you should have your objective mentioned in the resume, because the work history may not give a clear picture of your goals.
Customizing your resume to the particular position you are applying for or giving reference of the job opening will show the hiring manager how important the job is to you.
Part 2: How to Write Good Career Objectives
You need to ask yourself the following WH questions when writing an objective for the resume: 1. What type of work are you looking for? 2. What are your primary skills? 3. How you will be an asset to the new company? Then you can follow the steps below to write a proper career objective:
1
Evaluate your real desire of career development
It is essential to find out where your actual passion is, and feature your existing skills to a job that can utmost develop them. You have to consider how your skills and experience can help you achieve the desired job profile or position.
2
Check your skills to the market requirements
Your objective should be in line with and matching to your skills and qualifications. How your education can be applied to the jobs available and desired is very important.
3
Ensure your objective is suitable for exiting jobs
When you are applying in a tight job market, you should ensure that your objective works for the actual jobs which are immediately available in the market. When many people apply for the same role, you get an edge.
4
Regulate your sentences and tone
Using full and complete sentence with a formal tone makes the objective stand out. It should be crisp and concise with a balanced vocabulary so as to not sound overly formal or casual.
5
Put your objective in the right place
The career objectives usually are in the beginning or at top of the CV. Ensure that contact details are correct and you follow the local norm when adding your photograph to the resume.
Part 3: Samples of Good Career Objectives
Objective for I.T industry
I am looking for entry level position as a software developer, where I can display my skills in challenging environment and gain experience in developing new software as part of a team.
B.P.O sector objective
BPO stands for Business Process Outsourcing. B.P.O. sector objective can be like:
I am looking for a position involving customer service, where I can apply my experience to increase customer satisfaction and the overall reputation of the company.
Objective for project manager
I am seeking a profile with Project Management, so that I can enhance my leadership skills, work on problem solving, managing budgets and meeting targets.
Basic computing job objective
I seek an entry level position where I can put my skills of computing, database management and business intelligence to right use and also gain experience working in a team.
H.R.M position objective
I am looking for a challenging HRM position where I can utilize my experience in staff recruitment, promotion of employee relations and thus effectively increase the effectiveness of the company's workforce.
Tips
Always focus on how you will benefit the employer not vice-versa.

Do not state objectives where your preferences of work style are listed.

Do not be vague, or give objective statements which are not clear about your career goal.

Keep the objective short, concise and to the point. It will be easier for hiring manager to sort through the hundreds of resumes.

The best objectives in a resume usually mention the desired job title or target.

A different resume should be created for every different career goal and thus objective.
ANY IDEAS ABOUT THIS TOPIC?