Your business card is something that determines your place in the professional market. It builds a reputation for your firm and reflects the identity of your brand. This is why it is of extreme importance that you design your business card in the most perfect manner. Business card size, as part of the design of a business card, should be finely thought and designed.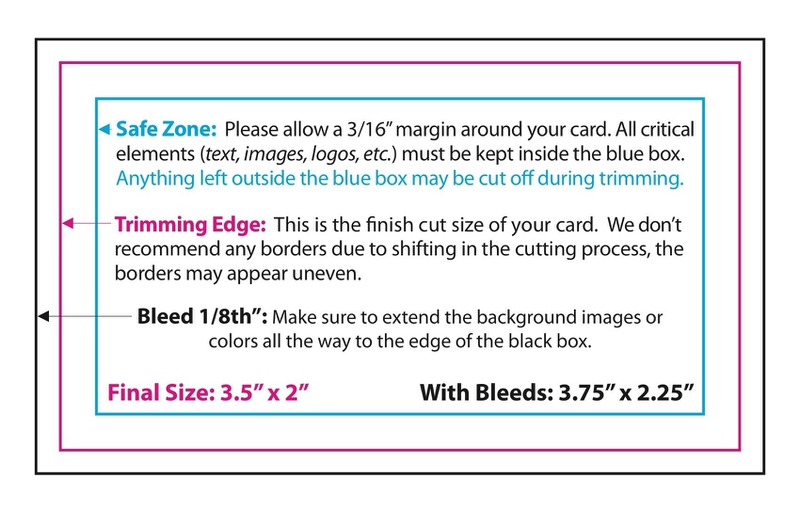 Part 1: Things to Know About Business Card Size
1
Standard Card Size
The standard business card size is 3.5" X 2" and this is necessary to maintain because many people stick business cards in standard sized places such as wallets or pockets, somewhere they can have access to when they need it. However, it would be harder to find the business card if it is stored someplace else because it was too large to be put in the wallet. This reduces your chances of coming off as accessible. Another company's business card can easily win over yours if the customers find yours inconvenient to store and carry. They might even throw it away.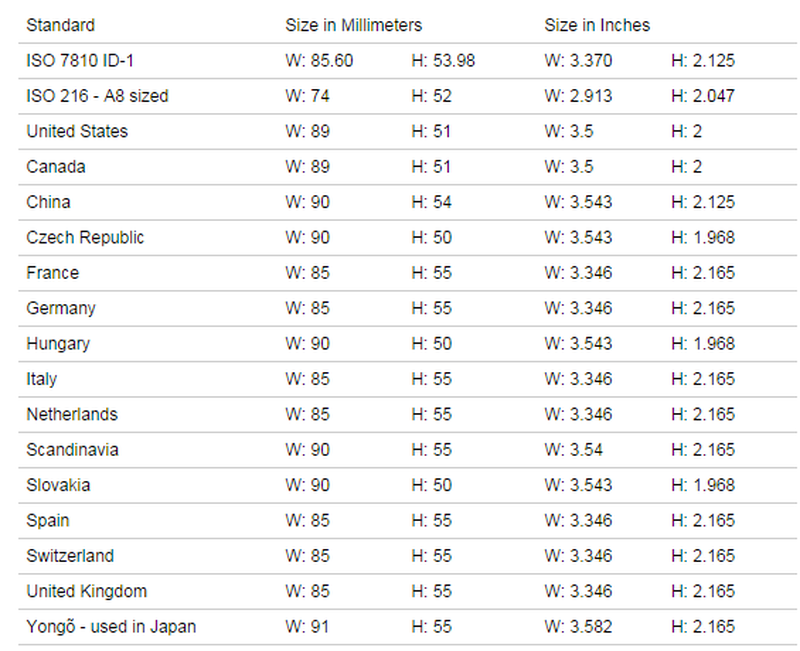 2
Non-Standard Card Size
However, if you really do wish to have a business card that is not the standard size then there is nothing restricting you. There is no law that says you can't make a business card in a different size. You just need to make sure that there is at least a 125" space between the trim line (the finish cut size of the card) and the safe zone (the margin around your card). There needs to be a similar amount of space between the trim line and the bleed (the edge of the black box).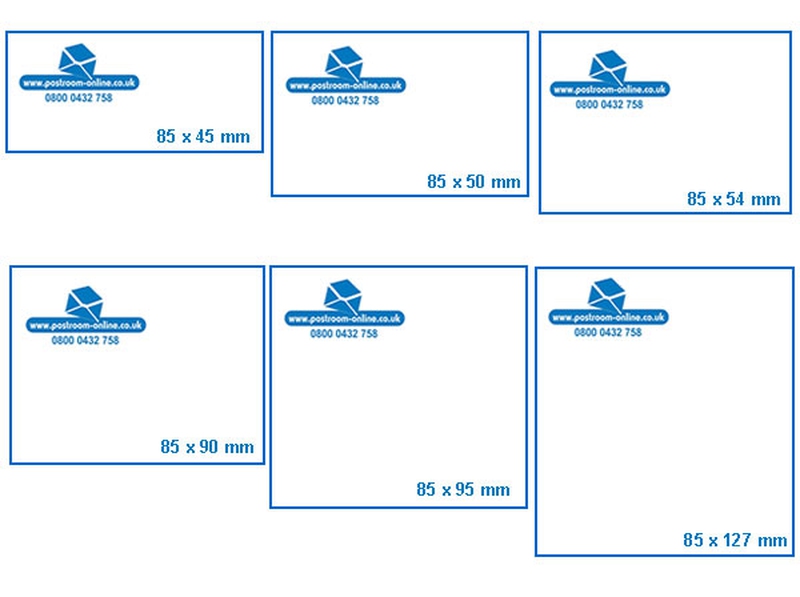 Part 2: Things to Remember in Making a Good Business Card
Always enlist the help of a professional unless you have the necessary skill set
When you are making a business card for yourself, you need to understand what it will do for you. Once you have made a business card you cannot go back and edit it, which is why to avoid mishaps and mistakes you need to enlist the help of a professional.
A professional knows what he is doing and so he will do a better job at it, so go find a professional unless you know exactly what you have to do to make your own business card. Professionals can know and serve things that you are not yet aware of; in an ideal situation you should also enlist the help of the professional to design other products such as pamphlets, brochures, etc., so that your advertisement is uniform and consistent.
Make sure that your business card size is standard
There are many variations that you can make in the standard size for a business card, but it is best to maintain the 3.5" X 2" size of the business card. Unless you are one of those adventurous people who love to take risks and give it all, it is advised that you do not take such a leap of faith.
Do not overdress your card - keep it simple
Simplicity is beautiful - as simple as that! If you overdress your card you might come off as a non-serious company and no one wants to work with someone who doesn't take their work seriously. This is why you should never opt for a very dressed up card because it can end up hurting your reputation in the market.
Never put important information on the back of your card
When people are handed a business card, they automatically assume that there is nothing on the back of the card. So if you have to add some information there, make sure that it is not crucial information. Always add important information to the front so that even if people ignore what is written on the back they can still contact you and find out all there is to know about your company.
Choose the information placed on your card very carefully
Just as there is a standard card size, there is standard information that needs to be on your cards. The standard information is the name, function and contact methods of your company, and empty space on which you can write some important contact information in case they need your personal information for some task.
ANY IDEAS ABOUT THIS TOPIC?