Have you felt helpless when you or someone close to you has died? Do you find it difficult to find the right things to say? The following are some bible verses and scriptures for funerals chosen to help you experience healing.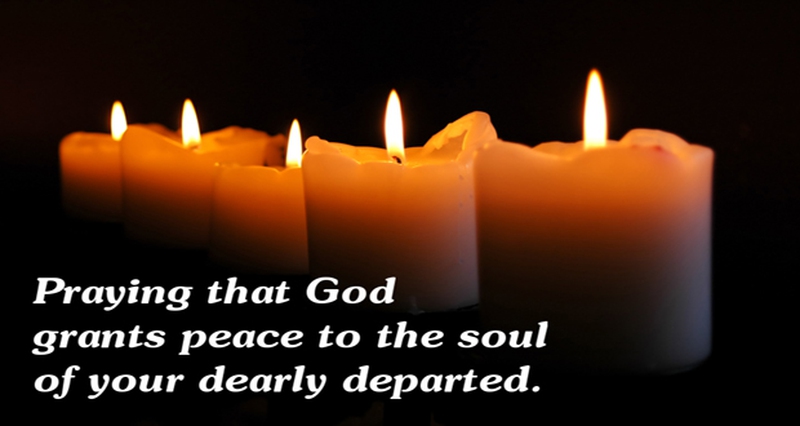 Top 10 Bible Verses and Scriptures for Funerals
Given the fact that there're lots of Bible verses and scriptures for funerals, this was a tough work at first, but with our readers's help, we still managed to pick out 10 great scriptures for funerals from Bible. Check out!
It is of the LORD's mercies that we are not consumed, because his compassions fail not. They are new every morning: great is thy faithfulness. The LORD is my portion, saith my soul; therefore will I hope in him. The LORD is good unto them that wait for him, to the soul that seeketh him. It is good that a man should both hope and quietly wait for the salvation of the LORD. (Lamentations 3:22-26)

God has not abandoned you. Although, he allows trials in every life and he is also able to give you compassion when you are in need.
LORD, thou hast heard the desire of the humble: thou wilt prepare their heart, thou wilt cause thine ear to hear. (Psalm 10:17)
The psalmist says that God hears your cries and gives you comfort. Maybe this is why we believe in him.
Come unto me, all ye that labour and are heavy laden, and I will give you rest. (Matthew 11:28)
Go to God with your ache and he will lighten your load. When you have faith in God, he will not let you down.
Bear ye one another's burdens, and so fulfil the law of Christ. (Galatians 6:2)
Friends sometimes distance themselves from you when there is a loss, not because they do not love you, but because they do not understand how to reach out to you. If you feel deserted, ask God to bring people to you who will help you carry your burdens.
Now our Lord Jesus Christ himself, and God, even our Father, which hath loved us, and hath given us everlasting consolation and good hope through grace. Comfort your hearts, and stablish you in every good word and work. (2 Thessalonians 2:16–17)
You may feel weak and forgotten when you have experienced a loss. Call out to Him and allow him to heal the deep wound of your soul.
Blessed are they that mourn: for they shall be comforted. (Matthew 5:4)
God's heart is so tender towards those of you who are wounded and mourning death. He desires to comfort you. Reach out to him and ask him to heal the pain and hold you in his arms until you are strong enough to walk on.
Fear thou not; for I am with thee: be not dismayed; for I am thy God: I will strengthen thee; yea, I will help thee; yea, I will uphold thee with the right hand of my righteousness. (Isaiah 41:10)
God tells you not to fear or dismay because he knows those are exactly the feeling you have when you are mourning. He tells you that he is holding your right hand and will strengthen you.
Yea, though I walk through the valley of the shadow of death, I will fear no evil: for thou art with me; thy rod and thy staff they comfort me. (Psalm 23:4)
It is probably difficult for you to endure the loss of your loved one and you may feel that this valley is deeper than you can withstand. Do not lose hope because God is with you on this journey and he will keep you safe. Trust God and ask him to bring you comfort in the midst of your suffering and rest in His presence. The wound will heal, and the memory of your loved will always remain within your heart.
Hear my cry, O God; attend unto my prayer. From the end of the earth will I cry unto thee, when my heart is overwhelmed: lead me to the rock that is higher than I. (Psalms 61:1-2)
The Psalmist asked God to hear his cry and listen to his prayer. God will heal you just as he did to David when you cry out to him and pour out your grief and heartache.
Blessed be God, even the Father of our Lord Jesus Christ, the Father of mercies, and the God of all comfort. Who comforteth us in all our tribulation, that we may be able to comfort them which are in any trouble, by the comfort wherewith we ourselves are comforted of God. (2 Corinthians 1:3-4)
God is there to comfort you when you are hurting or tormented. He gently pours his healing balm over your wounds and binds them with his love. This creates in you compassion to comfort others as God comforts you. Talk to God about how you are feeling, let him know how and why you hurt. Yes, he already knows, but he wants you to share your heart with him.
ANY IDEAS ABOUT THIS TOPIC?