Reggae is a distinctive bouncing music that has a catchy beat with an emphasis on bass and percussion. It was formed out of ska, rocksteady and mento. Reggae has given rise to several sub-genres leaving an inedible mark on famous music. It is even credited for being the influence behind hip hop.
Here is a list considering album sales, international success and the impact of the music. Coming up with this list was not easy as there are many great singers who have been left out.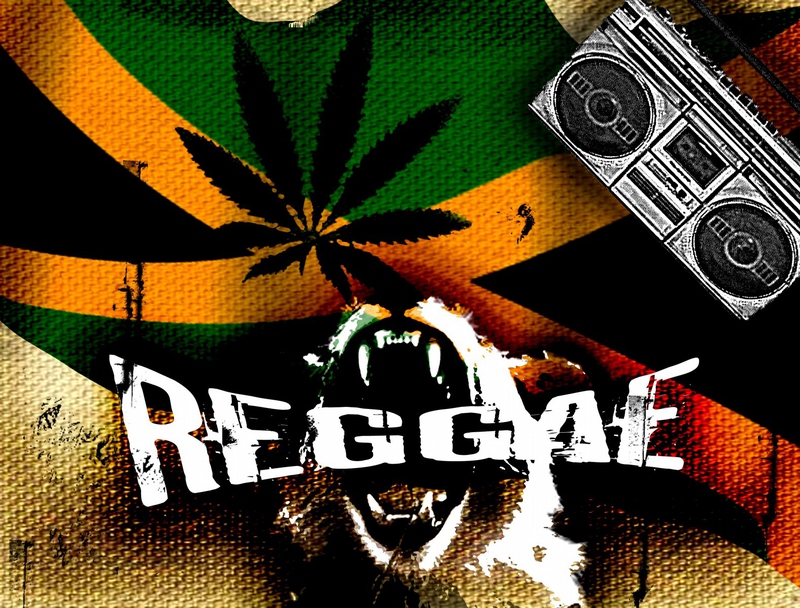 10 Best Reggae Artists
1
Bob Marley
Robert Nesta Marley, better known as Bob Marley, is a name that is widely known in the world of reggae music. He was born in St. Ann Jamaica's Nine Mile to a white father, Norval Marley and a Jamaican mother, Cedella Booker. Norval was never present in Bob Marley's life although he did provide him financial support. He died when Bob was 10 years old. Bob dropped out of school to pursue his music career where he, with other members, formed the group The Wailers. Two of the original Wailers members left, but Marley retained the name. It was then that he released Natty Dread album, which included the hit song "No Woman No Cry".

2
Peter Tosh
Winston Hubert McIntosh, or simply Peter Tosh, is also one of the original members of the group The Wailers and the most controversial and militant of them all. His commanding baritone is, to date, one of the most distinctive reggae voices. He, however, left the Wailers because he was unhappy with his bit part role in the group. He went solo and had a successful career. Peter Tosh would give incendiary speeches that particularly attacked politicians and the system in general. Some of his memorable songs include "You Gotta Walk and Don't Look Back" (diet with Mick Jagger), "Equal Rights", "Reggae-Mylitis", "No Nuclear War", "Mystic Man", "Rastafari Is" and "Legalize It".
3
Gregory Isaacs
Gregory Anthony Isaacs, better known as Gregory Isaacs, is a Jamaica born reggae vocalist who has also been said to be the most exquisite in reggae. Isaacs had a tumultuous private life, but his unique and silky-smooth tenor were the perfect tool for celebrating romance, describing the Kingston ghetto life and lamenting love gone bad. His songs also warned of the dangers of taking drugs, and bemoaned spending time locked up in prison. Some of his memorable hits include "Out Deh", "Mr Cop", "Private Beach Party", and "Red Rose for Gregory", "My Number One", "Front Door", "Night Nurse". He was nicknamed "Cool Ruler", which shows why he's on the list of best reggae artists.
4
Jimmy Cliff
James Chambers, better known as Jimmy Cliff, is a Jamaican born reggae musician who is the only living Reggae musician to have received the Jamaican OM (Order of Merit). This merit is only granted by the government of Jamaica to those who have achieved in arts and science. His first ever hit "Hurricane Hattie" was recorded when he was 14 years old. Most of his songs were produced by Leslie Kong, and that is why he was hard hit by Leslie's death as he had stayed with him throughout his successful career. Some of his albums include "Hard Road to Travel", "Special", "Club Paradise", "Give the People what they Want".
5
Burning Spear
Winston Rodney, better known as Burning Spear, hails from the same local as Bob Marley. He met Marley in 1969, and then his success journey began. He performed a duo with Rupert Willington and they caught Clement "Coxsonne" Dodd's ear. They became a group named "Burning Spear". The name was inspired by the Mau Mau leader called Jomo Kenyatta of Kenya (Kenya's first president). The group eventually broke-up but Rodney retained the name "Burning Spear". Spear got a Grammy nomination back in 1995 for the hit "Rasta Business". In the year 2000, he won the Grammy Award with the hit "Calling Rastafari", then in 2009 he won again with his hit "Jah is Real".
6
Toots
Frederick Nathaniel Hibbert, better known as "Toots", is a unique Jamaican reggae musician known for his gruff, funky and energetic delivery of unmistakable soulful vocals. Toots hails from May Pen in Jamaica. He has a weighty effect on the development and growth of reggae and ska. He moved to Kingston as a teenager where he formed the vocal group "Maytals" with Henry "Raleigh" Gordon and Nathaniel "Jerry" Mathias. Despite him being a Rastafarian, he has not grown out dreads. By the time he was 64 years old, Toots was still releasing albums and collaborating extensively, which is why he makes the list of best reggae artists.
7
Bunny Waile
Bunny Waile, officially named Neville O'Riley Livingston and affectionately called Jah B, is a Jamaican reggae singer, percussionist, and songwriter. He is also an original member of "The Wailers" and the only surviving member of the group. As it happened with Peter Tosh, Bunny Wailer decided to launch a solo career which proved to be a wise move. "Blackheart Man" was his first solo album. More amazing hits followed, and Bunny made a daring career move back in 1981, releasing a dancehall tempo album "Rock N' Groove". His career over the years has been somewhat unpredictable. This, however, has not changed his status as being one of the genuine reggae legends.
8
Black Uhuru
Black Uhuru is a reggae group from Jamaica that was formed back in 1972. The group has, however, had several changes in the line-up, and the only original member is Derrick "Duckie" Simpson. "Anthem", their first album, won the Grammy for having the Best Reggae Album. This happened back in 1985. When the group was being formed, it was first known as "Uhuru" (which is a word from the Swahili language meaning "Freedom"). At that time, the line-up was made up of Derrick "Duckie" Simpson, Don Carlos and Garth Dennis.

9
Culture
Culture is a Jamaican group that was founded back in 1976. The band, which was first known as African Disciples, played Roots Reggae, and the only constant member was Joseph Hill. The group's first line-up was made up of Roy "Kenneth" Dayes, Albert "Ralph" Walker (Hill's cousin) and Joseph Hill. One of their most successful albums was "Two Sevens Clash" as it spoke of the judgment day Apocalypse. So powerful was the album that in July 7th, 1977, most of Kingston had stayed indoors fearing that the prophecy would come true. The group ended in 1981, but Hill Kept the band's name. However, that does not stop the group from listed among the best reggae artists.
10
Tanya Stephens
Vivienne Tanya Stephenson, better known as Tanya Stephens, is a Jamaican born reggae artist who started out in the 90's. Her music progressed from raw dancehall, which propelled her into the international limelight. When it comes to songwriting, nothing can put off Stephens, and like others in this list, she can convert a complex situation to well-chosen words. Some of her finest works include "Warn Dem", "Come a Long Way", "No Means No", "Cherry Brandy", "Way Back" and "Gangsta Gal".
ANY IDEAS ABOUT THIS TOPIC?