Maybe it's a little silly to actually define movies as "LGBT" or "gay-themed" since there isn't a real genre at all, but it seems that there is a trend, calling attention to films that bring light to the gay community. Gay movies on Netflix is actually one of the busiest pages, so without further ado, here is a list of the 10 most moving, powerful and fun movies that are "gay-themed" in some way.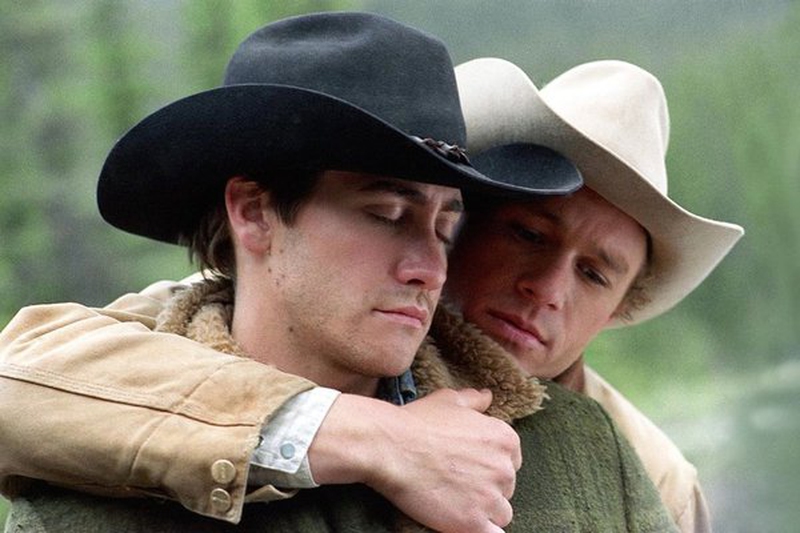 Best Gay Movies on Netflix
1
The Bubble
This film captures the queer life in Tel Aviv and is ultimately a love story between a Jewish and an Arab. Since they cannot be together, the pain is palpable as you realize how much they love each other and their struggle to be together. This is definitely a tearjerker, so get the tissue box ready as you watch this powerful story unfold.
2
Come Undone
If you are looking for the gay movies on Netflix and have a flare for the French, this movie is a great start. It takes place in a beach town in France and is a hot love story between two boys. They don't even shy away from a sexy scene on the beach, so get ready to enjoy. There is nothing pornographic about gay sex; it's just two people in the thrusts of love.
3
I Love You Phillip Morris
This film was made greater by Jim Carrey. While he had a few bumps in his Hollywood career, directors John Requa and Glenn Ficarra (Crazy, Stupid, Love) took his iconic manic personality and planted it right into this lesser known dark comedy. While it missed at the box office, this movie has a chance to be rediscovered via Netflix. It's so fun in its uniqueness and the story really feels like it could be true. A conman (Carrey) has escaped a few times from prison to meet his partner (Ewan McGregor). This film takes you through the intimacy of this couple and dives openly into their queer sexuality. As best summed up in the film, "enough romance, let's fuck."
4
Stranger by the Lake
Once again the French makes the list of the best gay movies on Netflix with this psychological thriller. This is an erotic experience that parallels with a narrative for the AIDS crisis. The movie takes place at a popular gay stop tucked alongside a lovely lake. Franck, played by Pierre Deladonchamps, encounters the sexy Michel, played by Christophe Paou, and they share an instant chemistry. As the story unfolds, we find one small problem. Michel is a murderer. Franck witnesses how Michel drowns his current lover in the lake. But love is blind for sure here as Franck continues to get closer to Michel. So how will their story end?
5
Weekend
With his past work, Greek Pete, Andrew Haigh took us into the world of a London rent boy so deeply that it has a documentary feel. Haigh also created HBO's short-lived gay drama Looking. Here in Weekend, we see the classic two lovers and their paths crossing, Glen (Chris New) and Russell (Tom Cullen) who was a lifeguard before he left for art school. While it may be their last weekend together, the couple has a true, passionate and fleeting romance. This film once again goes so deep that it truly encourages the viewer to reflect because of Haigh's power of documenting a universal experience. While painful, it is often all too familiar to us, gay or straight.
6
We Were Here
This film takes an important and powerful look at queer life in a time when being gay might as well be a death sentence. With a message of healing and hope, in this film, a community joins together in a refreshingly uplifting way. Weissman and Weber interview people who worked to fight the AIDS disease including Ed Wolf and activist Paul Boneberg. The disease had infected 50% of gay men by the mid 1980's. One of whom was Guy Clark. He was a dancer living in San Francisco's Castro district when the AIDS epidemic was spreading. This uplifting film takes us to a beautiful place of solidarity and chills us with the reminder about the power of coming together.
7
Beginners
With the passing of his wife Georgia (Mary Page Keller), Hal (Christopher Plummer) comes out late in life. He hopes to be a more "practical" gay and implodes himself into the queer community that is available to him. Hal immerses himself into gay politics and meanwhile begins to acquire a much younger lover. The Beginners, topping our best gay movies on Netflix list, features flashbacks and requires extra concentration from viewers. Because the film touches on different layers of coming out, it hits home for many within the gay community and has deemed itself a real classic.
8
White Frog
In this struggling love story, Nick (BooBoo Stewart) finds himself navigating the world alone after the loss of his brother. While integrating into his brother's friend group, Nick learns there was another half to the story. As he learns more about himself through this new group, he also discovers more about his brother's past. Intertwined with love, loss and how we change, White Frog approaches coming-out with a rare angle. This film dives deep, allowing you to experience the journey through a loved one's eyes.
9
Out in the Line-Up
Amidst the masculine world of competitive surfing, this breakthrough documentary sports film follows two gay surfers. We are exposed to not only beautiful beaches around the world but also to the clash of cultures with gayness in society and how gay surfers struggle to find their place in the professional sporting world. Writer-director Ian W. Thomson picks away at the stereotypical surfer-dude and explores how an open-minded sport has created a difficult environment for both male and female athletes. With sports and LGBTQ culture coming together here, we get a glimpse into surpassing stereotypes to create a more comfortable and accepting environment.
10
The Blue Hour
Last on the list of best gay movies on Netflix, The Blue Hour is a horror film and a love story with dark secrets by Thai director Anucha Boonyawatana. The main character Tam (Atthaphan Poonsawas) encounters the handsome boy Phun (Oabnithi Wiwattanawarang) after experiencing torment and abuse from his classmates and family. In a haunted swimming pool, they find their love trapped as they can't express it anywhere else. Through this, trust forms between the two boys, and as quickly as the romance sparked, it takes a depressing turn with Phum explaining his plan to get his family's land back. Tam gets more involved with this venture and reality becomes unclear. This film takes us through firsts and lasts without many answers as we explore a desperate love.
ANY IDEAS ABOUT THIS TOPIC?