It is a known fact that comedy is one of the most popular film genres in movies, best known for the happy atmosphere which fills the screens and theaters with laughter. In this article, we reveal what we think are the 10 best comedies released in 2013. Feel free to share your favorite comedy movie in the comment and if it gets enough votes, then we will add it to the list as well.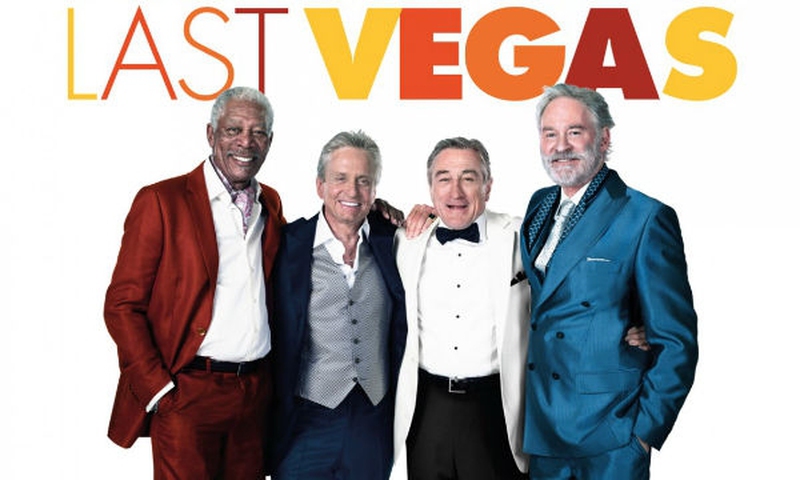 10 Best Comedies 2013
These 10 best comedies 2013 are in no particular order, but each gets high rate on IMDb.
1
The Way Way Back
Starring: Steve Carell, Toni Collette, Allison Janney, AnnaSophia Robb, Maya Rudolph
Director: Nat Faxon, Jim Rash
Release Date: July 5, 2013 (US)
14-year-old Duncan reluctantly agrees to spend the summer with his mother Pam and her boyfriend Trent plus Trent's daughter Steph at a seaside town near Cape Cod. Trent considers Duncan to be a 3-out-of-10, while Pam is more concerned about partying than being a mother. Throughout the summer, they regroup through various awkward situations.
2
We're the Millers
Starring: Jennifer Aniston, Jason Sudeikis, Emma Roberts, Will Poulter, Nick Offerman
Director: Rawson Marshall Thurber
Release Date: August 7, 2013 (US)
David Clark, who is a marijuana dealer, is forced by drug lord Brad Gurdlinger to smuggle drugs from Mexico in order to clear a debt. David devises a plan to avoid border agents discovering the drugs. He enlists the help of a stripper, a petty thief and Kenny, his 18-year-old neighbor, to play his all-American "cover family."
3
This Is the End
Starring: James Franco, Jonah Hill, Seth Rogan, Jay Baruchel, anny McBride, Craig Robinson, Michael Cera, Emma Watson
Director: Seth Rogan, Evan Goldberg
Release Date: June 12, 2013 (US)
In a comedic take on the Apocalypse, friends Jay Baruchel and Seth Rogan witness the beginning of the end while on a beer run during a party which is held by James Franco's for moving into a new house. From there, the two take refuge at Franco's and witness the demise of several frenemies during the course of 48 hours. After dying, they themselves reunite in heaven and are rewarded with a 1990's inspired concert.
4
Last Vegas
Starring: Michael Douglas, Robert De Niro, Morgan Freeman, Kevin Kline
Director: Jon Turteltaub
Release Date: November 1, 2013 (US)
Childhood friends Billy, Paddy, Archie and Sam who are now well advanced in age have agreed to go to Las Vegas for Billy's bachelor party. The quartet uses this trip to heal wounds that have formed through the years as well as to have some senior-citizen-style fun.
5
The Heat
Starring: Sandra Bullock, Melissa McCarthy, Demian Bichir, Marlon Wayans, Michael Rapaport
Director: Paul Feig
Release Date: June 28, 2013
FBI Agent Sarah Ashburn doesn't get along well with others, but she has a knack for always closing cases. Accidently she teams up with Boston police officer Shannon Mullins when Mullins has information that is crucial to her case. Given that the two officers both have problems working with others, their cooperation and partnership makes the two like oil and water, and their quest for justice is accompanied by many awkward moments.
6
The Internship
Starring: Vince Vaughn, Owen Wilson, John Goodman, Rose Byrne
Director: Shawn Levy
Release Date: June 7, 2013
After the company that they work as salesmen for is closed, friends Billy McMahon and Nick Campbell decide to interview for an internship at Google. While in the intern program, the middle-aged duo decides that life is more than fun and games, but not before bringing some fun to the slightly stuffy Google headquarters.
7
The Hangover Part III
Starring: Bradley Cooper, Ed Helms, Zach Galianakis, Ken Jeong, Heather Graham, Jeffery Tambor, Justin Bartha, John Goodman
Director: Todd Phillips
Release Date: May 23, 2013
The wolfpack takes Alan to a rehab facility in Arizona after his brother-in-law stages an intervention for him after the death of their father. Along the way, they discover that Leslie Chow has escaped from a maximum security prison located in Bangkok, which once again leads them on an epic adventure.
8
I Give It a Year
Starring: Rose Byrne, Rafe Spall, Anna Faris, Simon Baker, Stephen Merchant
Director: Dan Mazer
Release Date: February 8, 2013 (UK)
The ambitious Nat falls in love quickly with struggling writer Josh, and the two decide to marry 6 months after they meet. Unfortunately, Nat grows embarrassed of Josh and their differences begin to rapidly surface after returning from their honeymoon. Rather than simply giving up, the two seek counseling to make their union work.
9
Identity Thief
Starring: Jason Bateman, Melissa McCarthy
Director: Seth Gordon
Release Date: February 8, 2013
Diana steals the identity of Sandy Patterson to a level that Sandy ends up in trouble with law and in jeopardy of losing his job. To save his good name, he embarks on a journey to apprehend Diana and bring her to justice. Surprisingly, the two form an unlikely friendship during the road trip from Florida to Colorado.
10
Grown Ups 2
Starring: Adam Sandler, Kevin James, Chris Rock, David Spade, Salma Hayek, Maya Rudolph
Director: Dennis Dugan
Release Date: July 12, 2013
Lenny and his wife Roxanne reunite with the childhood friends and their families three years later as Roxanne tries to convince him that joining in their families would be a great thing. Kurt convinces Lenny to throw an 80's themed party at his house. The guys all encounter a group of fraternity boys at the party, who are not so welcomed in the town. When the frat boys crash the party, the town unites for an epic party brawl.
ANY IDEAS ABOUT THIS TOPIC?