Everyone can have his or her favorite college basketball. Below are 10 of the best college basketball championship teams.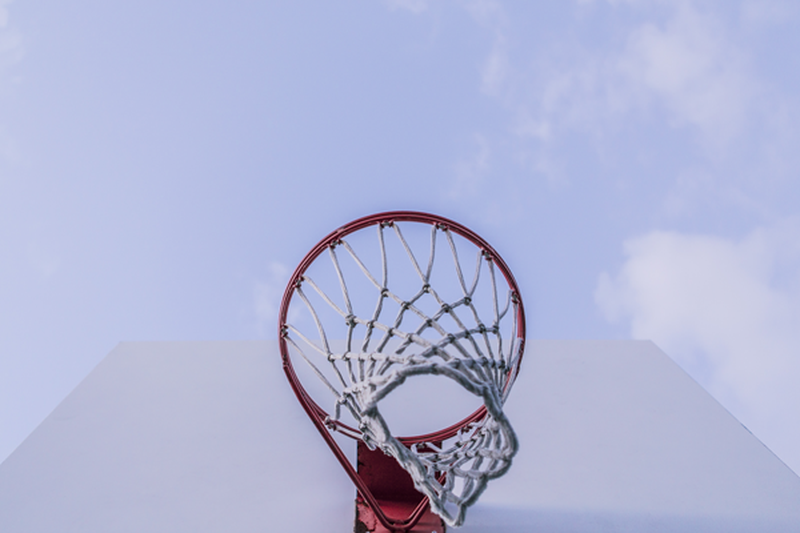 Part 1
1
1981-1982 North Carolina Tar Heels
The 1981-1982 North Carolina had a freshman from Wilmington, N.C., by the name of Michael Jordan. Perhaps you recall that this youngster became an icon and is now considered by many as the greatest player of all-time. MJ wasn't the only future NBA star on this championship roster. Sam Perkins and James Worthy also starred for the 32-2 1981-1982 Tar Heels.
2
1991-1992 Duke Blue Devils
Duke's 1991-1992 squad went wire-to-wire, never relinquishing a #1 preseason ranking. The Blue Devils finished the season off with a convincing championship game victory over Michigan's Fab Five. Duke had a stacked roster, including All-Americans Christian Laettner, Grant Hill, and Bobby Hurley. This was Duke's second straight national title.
3
1972-1973 UCLA Bruins
The 1972-1973 UCLA Bruins capped off a string of seven consecutive national championships. The Bruins finished the season unbeaten and were 89-1 the previous three seasons. This was legendary coach John Wooden's ninth title at UCLA. The roster was, far and away, the most talented in the country, led by All-Everything center Bill Walton.
4
1968-1969 UCLA Bruins
John Wooden had so many legendary teams during his career at UCLA. The Wizard of Westwood led the 1968-1969 Bruins to a 29-1 record, including a championship game victory over Purdue. This Bruins roster featured Lew Alcindor (now Kareem Abdul-Jabbar), the best player in the country. Five players on the roster were drafted by the NBA.
5
2004-2005 North Carolina Tar Heels
After a long career at Kansas, Roy Williams left KU for UNC with hopes of finally winning a national title. He accomplished that goal in just his second season in Chapel Hill. North Carolina's 2004-2005 squad defeated Illinois in the championship game, capping off a 33-4 season. That summer, five Tar Heels were drafted in the first round of the NBA Draft.
6
1996-1997 Kentucky Wildcats
The Kentucky Wildcats, under coach Rick Pitino, won 34 games in 1996-1997, but only four regular season victories were against ranked foes. That doesn't undermine the talent of this team. Kentucky's biggest win came in the national semifinals against Marcus Camby and #1 ranked UMass. That team, coincidentally, was coached by future Kentucky coach John Calipari.
7
1989-1990 UNLV Runnin' Rebels
Jerry Tarkanian rarely did things the right way. His teams constantly were under NCAA investigation thanks to the Tark's inability to obey the rules. However, his 1989-1990 roster was stacked, talented, and a lot of fun to watch. The Rebels routinely scored 100+ points and defeated Duke in the most lopsided championship game ever. UNLV's roster included Larry "Grandmama" Johnson, Stacey Augmon, and Greg Anthony.
8
1955-1956 San Francisco Dons
The 1955-1956 San Francisco Dons is one of the most legendary teams of all-time, and not only because they finished 29-0. The roster included two future NBA superstars for the Boston Celtics: Bill Russell and K.C. Jones. San Francisco was never tested in the NCAA Tournament and won all four games by double-digits. They defeated Iowa 83-71 in the championship game.
9
2000-2001 Duke Blue Devils
The 2000-2001 Duke Blue Devils were as talented as any Coach K team ever. Duke won 35 games, including a convincing victory over Arizona in the championship game. Duke had a deep roster with stars such as Shane Battier, Carlos Boozer, Jason Williams, and Mike Dunleavy Jr., as well as solid role players such as Nick Horvath and Nate James.
10
1993-1994 Arkansas
Nolan Richardson's "40 Minutes of Hell" was never more dominating than in 1993-1994. Teams despised facing these Razorbacks. They were physical, athletic, and never stopped running. Arkansas' press was difficult to beat, thanks to talented players such as Corliss Williamson and Scotty Thurman. The culmination of Arkansas' 31-3 season was a thrilling victory over Duke.
ANY IDEAS ABOUT THIS TOPIC?