Life is stressful. Work, kids, house and bills... it's easy to feel sometimes like you've bitten off more than you can chew. If you've just got home after a long, hard day at work, the kids are with your parents and the house is quiet. Why not slip on your pyjamas, pour yourself a glass of wine and relax to the ultimate chill out songs playlist.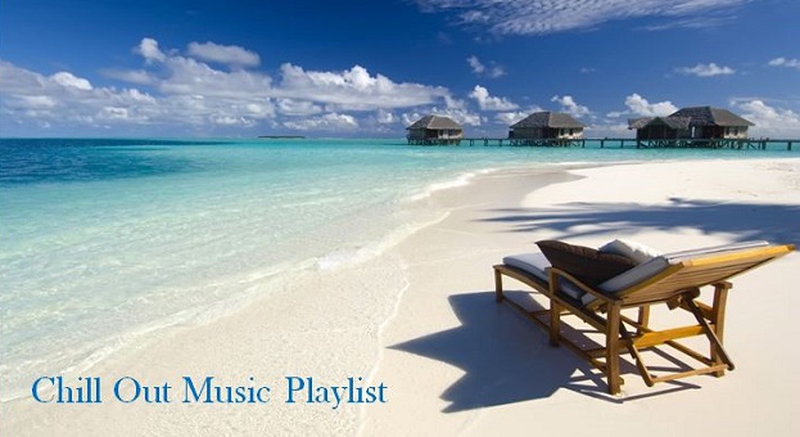 20 Of the Best Chill Out Songs to Carry Your Stresses Away
Chill out music can lead you to that blissful state where life is wonderful and you could not be more relaxed. We've put together a list of ultimate chill out songs to carry your stress away.
1
Linger – Cranberries (1993)
The softly sung lyrics of "Linger", accompanied by the The Cranberries classic smooth Celtic sounds makes it ideal chill out music. It's the kind of music you can imagine listening to whilst sitting by a roaring fire, sipping on a mug of comforting hot chocolate.
2
Hallelujah – Jeff Buckley (1994)
No gimmicks, no tricks. "Hallelujah" by Jeff Buckley is raw, moving and unforgettable. The gentle thrum of the guitar is offset by the reverent voice of the young musician. This song has been covered many times, and every version is beautiful and soothing, but none can match the pure magic of Jeff Buckley.
3
Teardrop – Massive Attack (1998)
The almost heavy sound of the percussion in this song is nullified by the poignant soprano that cuts through the heavier sound with ease. "Teardrop" is a beautiful, almost innocent sounding song, perfect for enjoying whilst sitting on a porch swing, sipping on a glass of wine.
4
Why Does My Heart – Moby (1999)
Whilst the repetitive question of "why does my heart…feel so bad?" is somewhat melancholy, the soprano backing vocals and lilting piano music make this song the perfect chill out music soundtrack to listen to whilst soaking in a relaxing bubble bath after a long day.
5
May It Be – Enya (2001)
"May it be an evening star, shines down upon you." With this opening lyric, almost like a mother's nighttime blessing upon a child, Enya stirs your soul and carries you to far off mystical lands – not surprising, considering the song was written for the official "Lord of the Rings" soundtrack.
6
Come Away With Me – Norah Jones (2002)
Picture yourself lying in a nice warm bed, listening to soft rain outside. This is the feeling evoked by Norah Jones's best chill out song "Come Away With Me". The lyrics paint happy word pictures of peace, whilst accompanied by a lone guitar.
7
White Flag – Dido (2003)
Dido's ultimate chill out song "White Flag" is about determination and a refusal to give up on love, but it's sung in such a cruisey way that you can't help but relax whilst listening to it. Its chorus is an endearing promise: "There will be no white flag above my door. I'm in love and always will be."
8
Better Together – Jack Johnson (2005)
A lazy love song accompanied by a harmonica, "Better Together" has playful lyrics and a gently crooning tone. With suggestions about relaxing beneath tropical mango trees and that life is always "better together", this could be one of the best chill out songs.
9
Flame Trees – Sarah Blasko (2006)
The opening lyrics of this Australian classic say it all: "Kids out driving, Saturday afternoon pass me by; I'm just savoring familiar sights." Sarah Blasko's moving cover perfectly conveys that feeling of relaxation that comes over a parent who is suddenly granted a few hours on their own.
10
Home – Edward Sharpe & The Magnetic Zeroes (2009)
From the first whistling introduction to this song, you can't help but start to smile. The American twang of the vocals evokes home baked pies and childhood holidays spent riding through the sunshine. One of the best chill out songs, guaranteed to make you smile.
11
Bloodbuzz Ohio – The National (2010)
The signature baritone sound of The National is used to maximum effect in "Bloodbuzz Ohio", the bands ode to small town living and how it feels to miss home. The smooth melody and endearing lyrics provoke a feeling of relief, like you might feel when driving home at the end of the day.
12
Time To Smile - Xavier Rudd & Izintaba (2010)
A fast-set tempo is contrasted with the mellow sounds of Australian multi-instrumentalist Xavier Rudd's signature voice. A song of hope and changes for the better, with lyrics like, "summer is coming, it's time to smile." You can't help but feel uplifted by this chill out song.
13
Skinny Love – Birdy (2011)
English singer Birdy's beautiful cover of this Bon Iver classic is a gentle lullaby accompanied by soaring lyrics and softly sweet piano music. The epitome of easy listening, "Skinny Love" is sure to carry your stress away.
14
Somebody That I Used To Know – Gotye featuring Kimbra (2011)
A melody that is child-like in its simplicity is the perfect foil for the sometimes heart-rending emotion contained in the vocals. A "parry for thrust" duet that is as much a battle of wills as it is voices, the gentle tone of this song nevertheless makes it ideal easy-listening.
15
No Diggity – Chet Faker (2012)
A medley of guitars, piano and soft percussion gives way to the mellow voice of musician Chet Faker, singing the tripping lyrics of "No Diggity". This song is smooth and rich "a perfect ten", as sung by Chet Faker himself, and perfect for slow dancing with a loved one as you celebrate the weekend.
16
Island Style - John Cruz, Jack Johnson and Jackson Browne (2012)
"Island Style" is the perfect chill out soundtrack for anyone dreaming about their tropical island holiday. The beautifully sung lyrics tell a charming story of simple island life with soothing guitars providing the melody.
17
The Boxer – Mumford & Sons featuring Jerry Douglas and Paul Simon (2012)
The harmonious chorus of this Simon & Garfunkel song, expertly covered by English folk band Mumford & Sons, is the perfect accompaniment to the gentle twang of the banjo. This revived classic is a perfect piece of chill out music for a lazy summer afternoon.
18
Drop The Game – Flume & Chet Faker (2012)
The other-worldly backing vocals of "Drop The Game" are in stark contrast with the pragmatic lyrics, "I've been feeling old, I've been feeling cold. You're the heat that I know; they say you are my sun." The slow drawl is oddly reassuring, leaving you feeling like you've stepped out of darkness into a warm sun.
19
Hey Now – London Grammar (2013)
In what can only be described as pure moving melody, London Grammar is evocative and irresistible in this single from their debut album. "Hey Now" is a slow beat accompanied by a haunting lead singer who expresses incredible depth and emotion through her simple lyrics.
20
Hurricane – MS MR (2013)
The soaring voice of MS MR's leading vocalist Lizzy Plapinger is like a soothing caress on tired skin, even as she sings about misfits and the dark "inner workings of (her) mind." The song is almost like an afterthought, lost in the beauty of Plapinger's chilled out voice.

ANY IDEAS ABOUT THIS TOPIC?