When it comes to watches, men sure as hell suck at choosing the best piece for themselves within budget. They either end up buying a watch that goes way beyond their budget, or end up purchasing a crappy one just to stay within their budget. And of course, there are always those men who end up buying shit watches for a shit load of money. The sad part is that we're always surrounded by such men, most of whom are oblivious of the terrible choices that they have made. Don't be one of those men. Be the kind of guy who carries a masterpiece on his wrist, a masterpiece that can be bought at a fraction of the price of an original piece.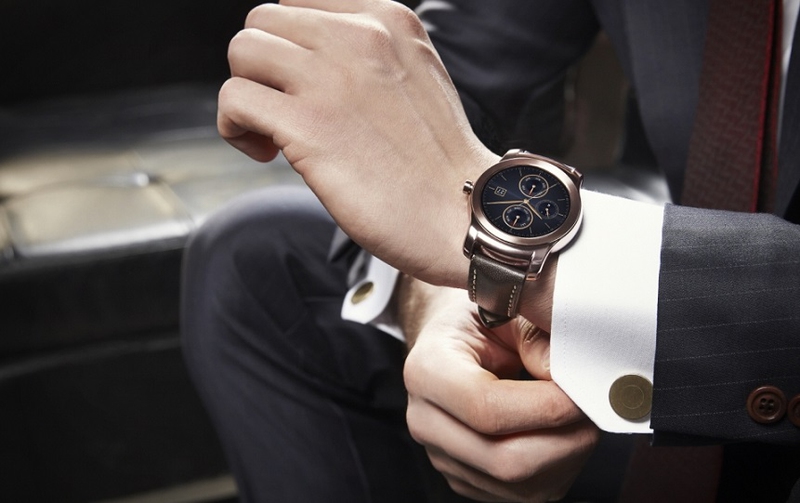 Best Affordable Watches Under $50
When it comes to the affordable watches, then Timex is the best brand to turn to. So don't be surprised if Timex watches are mentioned more than once in our list.
1
Viable Harvest Wooden Bamboo Dial Watch
Have you ever tried a wooden watch? If not, then how about making Viable your first wooden watch? It's a perfect fit for men who prefer traditional things in life, and what's more traditional than a piece of wood right there on your wrist? This watch would be perfectly accessorized with a polo shirt and shorts.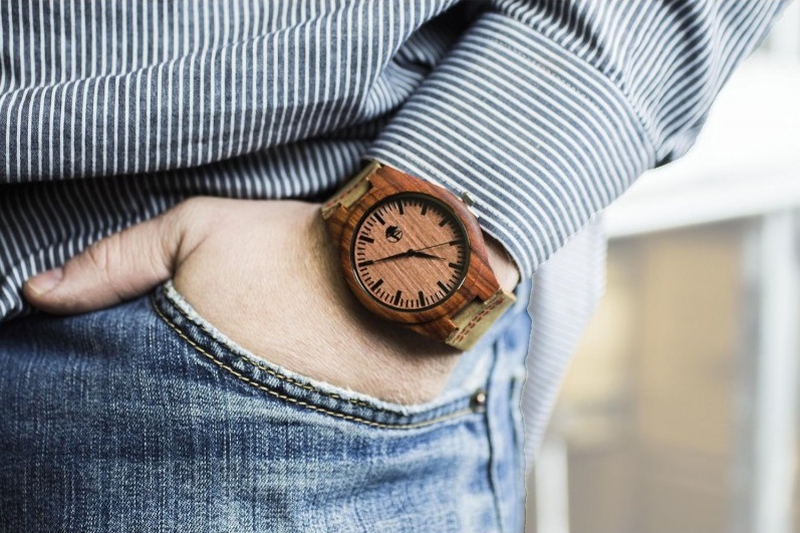 2
Timex Weekender Chronograph Watch
The thing about this watch is how versatile it is. Wear it with a suit or wear it with your jeans – if you have the confidence, you can easily carry it off with style. It's affordable and stylish, and for someone on a budget, there's nothing more you can ask for in a watch.
3
Smith & Wesson Men's Military Watch
The unique selling point (USP) of this watch is that it has 3 interchangeable bands. Yes, you read that right. THREE. It's sharp, it's rugged and you can switch your bands to match your outfit or occasion. What more could you want in the best affordable watches under $50?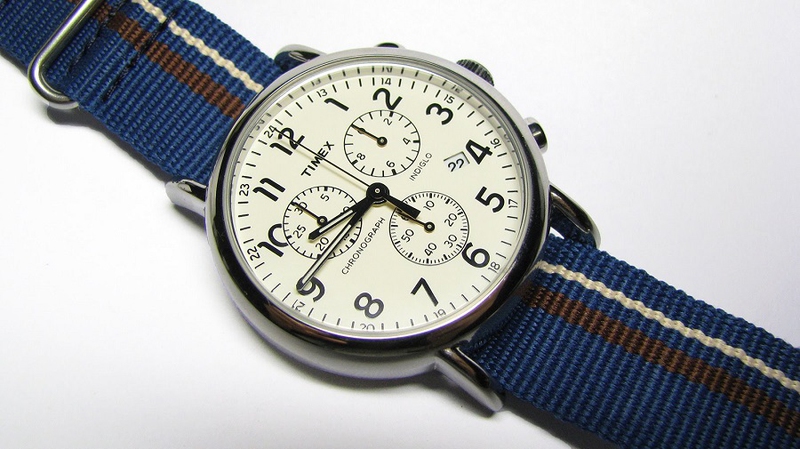 4
Bewell Wooden Watches
Ah, another wooden watch. Now this is for the man who abhors excessiveness and prefers minimalism in his life. You have 5 options to choose from – zebra wood, ebony wood, red sandalwood, maple wood and verawood. Take your pick!
Best Affordable Watches Under $100
So... you have a budget that stretches beyond $50? Well, that's great because we have an awesome list of affordable watches under $100?
1
Fossil Nate Chronograph
If you love watches, then you already are familiar with Fossil. The brand is really durable and has come out with a stainless steel watch that is to die for. Keep in mind though, it's a little bit heavy, so it may not be for everybody.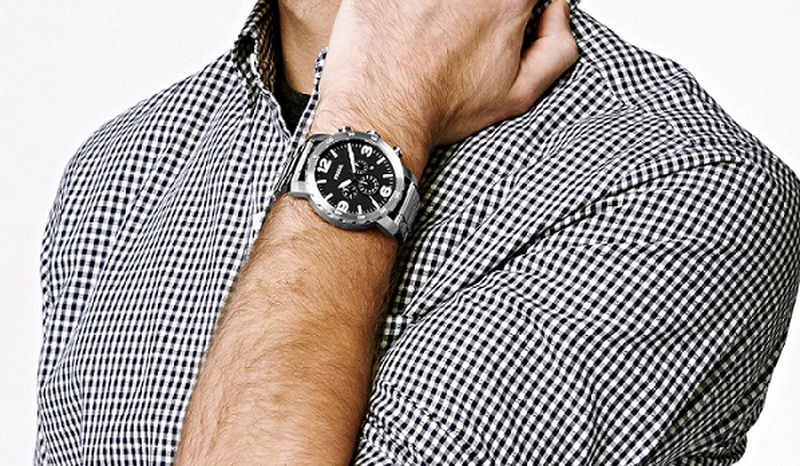 2
Kenneth Cole New York Analog
Ah, this one's for men who love anything and everything vintage/classy. This watch has a textured dial, Roman numeral markers and an embossed lizard strap. It is also composed of scratch-resistant materials, which by the way also provide you with water resistance. So if you're the type of guy who prefers wearing watches that look a lot more expensive than they are, then this is one of the best affordable watches for you.
3
Swatch Windfall Chronograph
If as a child you always wanted to wear the type of fancy watches James Bond wore, then guess what? Your dream has come true because the Swatch Windfall Chronograph is a great dupe for a Bond watch. This 30-meter water-resistant watch features real chronograph pushers, while its contrasting black and silver colors make it stand out in a sea of watches.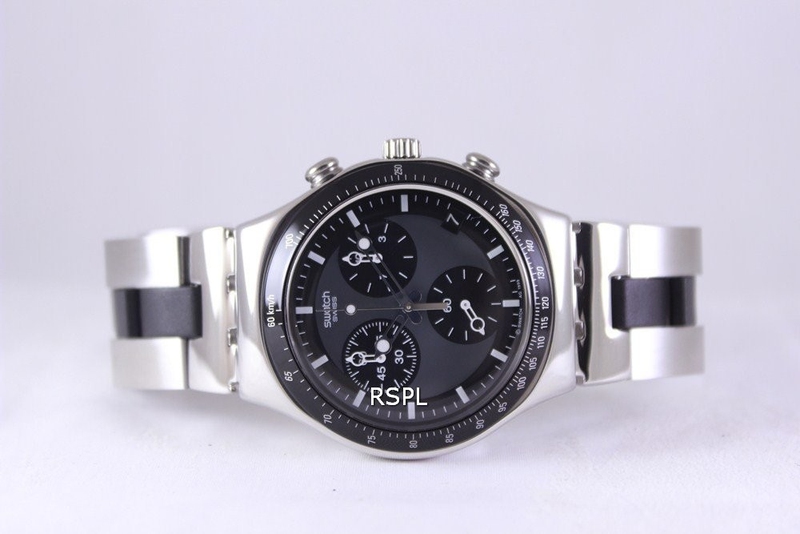 4
Timex Weekender
This watch is a perfect accessory for men who are always on the go – the type of men who would rather spend their free time hiking or trekking than sitting in front of the TV. Durable and rugged looking, this is one of the best affordable watches for you in the market.
5
Caravelle New York
If you're the type of guy who hurries from one place to another and don't have the time to switch clothes in between, then the Carvelle New York watch can become your newest best friend. It's the type of watch that would complement casual as well as formal attires with impeccable ease. Made of stainless steel, its Japanese quartz movement provides for extremely accurate time, making sure you'll never be late to any important occasion ever in your life again!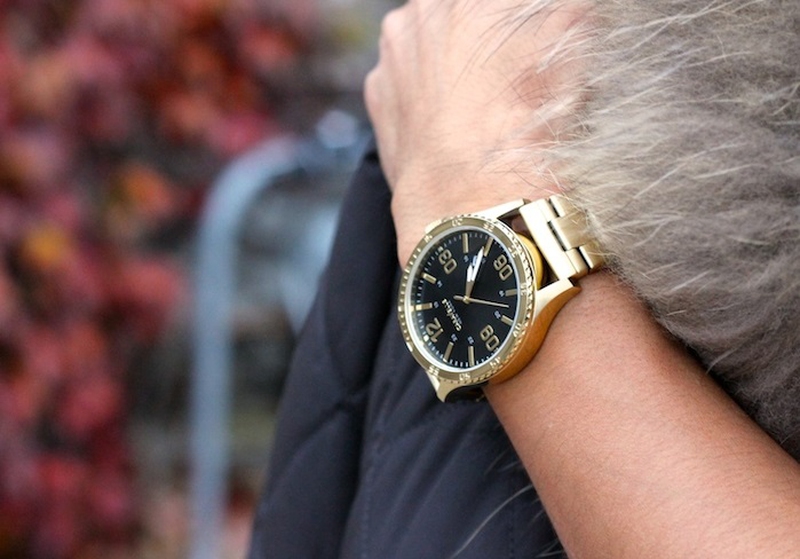 ANY IDEAS ABOUT THIS TOPIC?