Angelina Jolie was born Angelina Jolie Voight (daughter to John Voight) on June 4th 1975. She is one of the highest paid actresses in Hollywood and also is an accomplished actress who has brought home three golden globe awards, an academy award for best actress and also two screen actors guild awards over the course of her career. And she is not done yet! Angelina Jolie is also a devoted mom and a humanitarian who has lent aid to many different goodwill projects over the course of her career as well. A very good hearted woman with tones of empathy!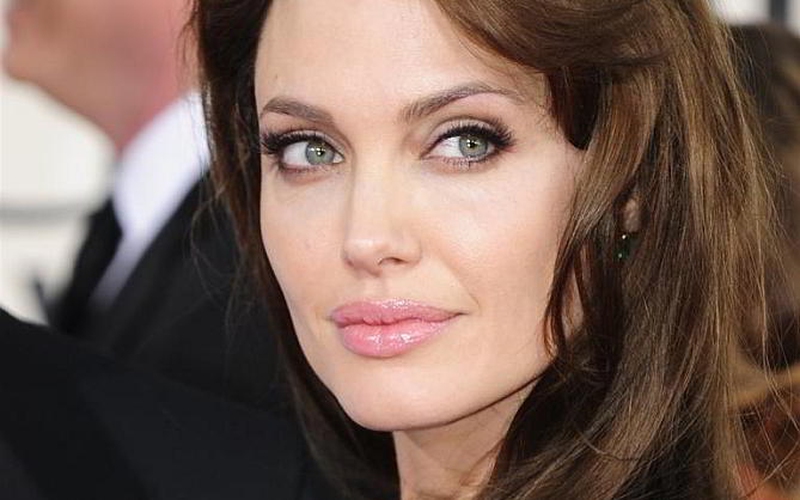 Top 10 Angelina Jolie Movies
Today we will be discussing the top ten Angelina Jolie movies. As a matter of fact, it's been a very hard time to narrow down the list to 10 because of the fact that Jolie has played such awesome roles in too many films to choose from.
1
Gia (1998)
In this movie, Angelina plays Gia Marie Carangi, a lesbian model who is a truly troubled young lady and struggles to find herself. She is soon discovered by Whilimena, a high profile owner of a modeling agency, but eventually becomes a drug addict and dies of AIDS. It should be said that GIA is based on a true story and is one of the best roles that Jolie has ever played. The raw authenticity of Jolie's acting in this movie perfectly depicts how quickly fame can spiral downward from the overwhelming stress and lack of privacy suddenly thrust upon a young woman.
2
The Bone Collector (1999)
While Jolie takes a side role to Denzel Washington in this movie, she does play a strong female cop who has to push herself to the breaking point to catch a killer. She will need to really stretch her limits and crawl inside the killer's mind in order to catch him, while also learning forensics - an area she has little experience in. As time continues to wear down, the two leads must work closely in unique ways, as the lead cop on the case is not able to actively investigate and Jolie's character must do so for him.
3
Girl Interrupted (1999)
Angelina Jolie plays a troubled young woman named Lisa who happens to be a diagnosed sociopath mainly but has some pretty major issues. One of which is her lack of boundaries with others and with herself. She has major anger issues and never knows when to stop pushing. Susanna plays a writer who also has issues and tries to commit suicide to quiet her mind. This in turn lands her in an insane asylum where she meets Lisa. Then there begins the love/hate relationship that they form locking horns and find comfort in one another until Susanna is released.
4
Laura Croft: Tomb Raider (2001)
This could be one of the most famous Angelina Jolie movies. She plays a very rich young woman named Laura Croft who is a daddy's girl of sorts. Laura also is trained to hand combat as well as every type of weaponry known to man. The movie is fast paced from beginning to end, with Laura running from location to location all over the world in search of an age old relic that has very wild and strong powers over time and space, even death. In this situation, she must go up against Powell who is an ex love of Laura and represents the Illuminati which is said to be powerful in itself. But Laura has help. The movie is awesome with amazing cinematic effects, beautiful scenery, amazing music, and not to mention many different traps that Laura always manages to get past or through.
5
Alexander (2004)
Acting as Olympias, the mother of Alexander the Great, Angelia Jolie shows her talents once again throughout this film. Portraying such a strong character as the woman to have raised one of the world's greatest known warriors, Jolie also oozes her own strength of heart and defiance, vastly improving the overall content of the movie itself. While the majority of the film does revolve around Alexander and his many battles, Angelina Jolie comes to show the audience why Alexander became the great man he is, and why he must follow his mother's advice. All in all, this film would not be the same without the superb acting skills of Angelina Jolie.
6
Mr & Mrs Smith (2005)
This is another great Angelina Jolie movie, and perhaps the start of Pitt and Jolie's love. In this movie, Angelina Jolie plays Jane Smith, a regular suburban housewife who works for a computer company. But that's just a cover; she is really a high paid assassin who is one of the best assassins in her agency. The movie begins with Jane falling for John while they are both on assignment, thought they are not aware of this. They date for a short period and then get married, all of which happens fast. The catch is, they both work for rival agencies, and yes, John is an assassin, too, almost as good as Jane is. A lot of hijinks happen when they end up crossing paths on a job. After that, it's all out a war. Their little war results in basically destroying their house as well as a mall. This is a fantastic movie with a lot of twists.
7
A Mighty Heart (2007)
Angelina Jolie plays Marianne Pearl, a strong and courage woman, whose husband is murdered while covering a story about a shoe bomber. This movie is based on a true story, which tells of how the couple travel to a place called Karachi where Marian's husband, Danny, is supposed to meet with a source that will reveal more to the tale. He ends up disappearing, and eventually Marian learns of his death. She gives birth to a little boy that she names Adam and writes the story of his father so that her son may know him.
8
Wanted (2008)
In this movie, Angelina plays "FOX", an assassin who belongs to an agency called the fraternity. She is gifted when it comes to guns and can handle them all of course. The movie has her meeting a young man named Wesley and bringing him into the organization. But here is the twist: it actually is a plan to get him in so that he can search for his father's killer.
9
The Changeling (2008)
In this movie, Angelina Jolie plays a mother whose child goes missing, fighting to keep her sanity while searching for her child. She searches for him and swears that she finds him at one point and actually gets the police involved. She is so sure that it's him. Her heart and her fire in this movie are extraordinary!
10
Salt (2010)
This movie has Angelina Jolie in the role of Evelyn Salt, a strong and very competent CIA agent. As the movie begins, she is accused by a defector that she is interrogating to be a spy for Russia. When this occurs, she takes flight and uses all of her training and knowledge to dodge the people that she once worked for as well as to defend and prove her innocence. This is really one of the awsome Angelina Jolie movies.
11
Maleficent (2014)
As a remake of the classic tale of Sleeping Beauty, Angelina Jolie makes a very convincing performance as the evil witch. Concentrating on the witch's view of events, the story sees much of her. Of course, in the creation of the film, Jolie was so convincing as the evil witch that the only one who could play the young Aurora was Jolie's own daughter. Knowing this simple fact, it is easy to say that Maleficent may be one of Jolie's best performances to have ever hit the big screen. Granted, her career is still far from over and we are sure to see many more amazing performances from Jolie such as this one.
12
By the Sea (2015)
Although much is not yet known about this upcoming film, it is sure to be a treat as we watch Angelina Jolie and Brad Pitt once again team up on film. Depicting a dancer and her couple, the two begin to grow apart but soon grow close once again, as they learn to slow down and enjoy life some. Of course, set in the mid 1970's, life cannot slow down for too long, allowing for various events to occur. However, from what it is currently known, this film is sure to be exceptionally romantic while brilliantly performed. Additionally, the film may read a bit differently as Jolie herself is not only the writer but also the director. Here you can see the couple film By the Sea in Malta.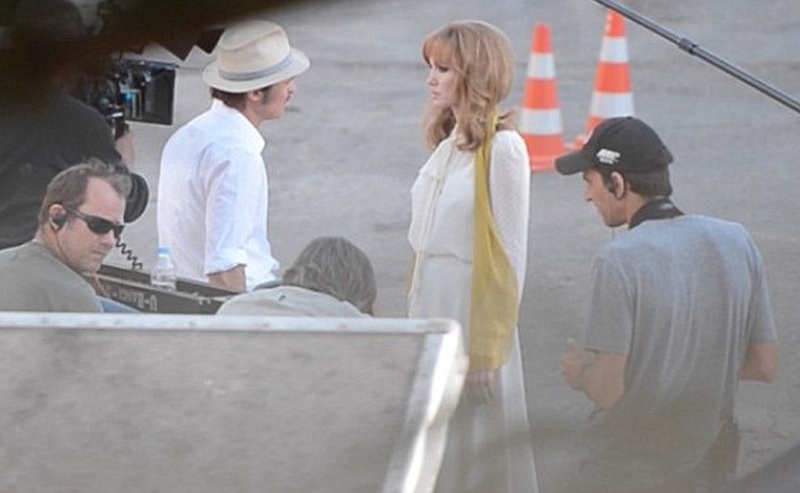 ANY IDEAS ABOUT THIS TOPIC?