A person who assists individuals like the managers, clients and other staff in performing various duties to run the office effectively is known as administrative assistants. They form theto people who require office assistance.
For this reason, the resume for administrative assistant should showcase the role of a person who is adept at various office duties which are not restricted to the regular administrative roles.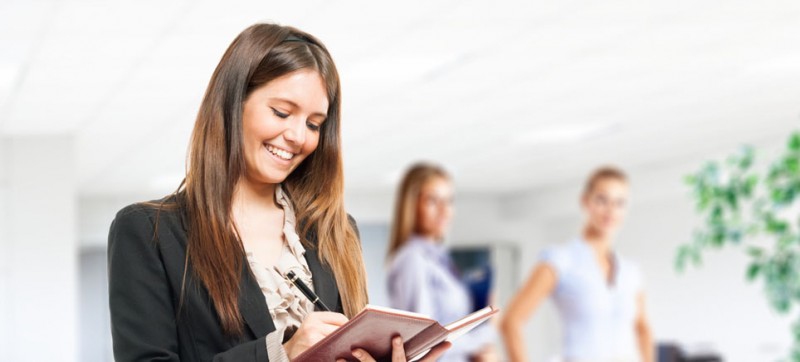 What Do Administrative Assistant Do?
1
The responsibilities of an administrative assistant can include:
Secretarial & organizational duties

Ability to use MS Office Suite to create spreadsheets, messages, handle database, Power Point presentations, reports & documents

Communication and dealing with vendors, buying supplies, managing stockrooms and commercial libraries

Collating data from various sources
It is important that an administrative assistant resume covers the above mentioned skills and knowledge if you are capable of.
Administrative Assistant Resume Samples
1
Executive Assistant Sample Resume
Name
Address
Phone number & Email Address
Objective
2 samples:
Hunting a position of executive assistant in a demanding work environment where my skills are fully utilized.
To get a position in your company that recognizes hard work and commitment for successful job performance
Profile Statement
2 samples:
Over three years of experience as an executive assistant in a fast-paced environment, I have displayed strong interpersonal and communication skills, handled multiple tasks efficiently and accurately. I am the person always willing to go the extra mile.
Providing efficient secretarial and administrative support to senior management for five years, I have always met deadlines, resolved problems independently using processes to meet organizational objectives.
Work Experience
Executive Assistant at Seinz Inc., New York

March 2011 – Present
Secretarial and administrative support to two senior managers

Prepared correspondence, documents, presentations, minutes of meeting

Arrange meetings, functions and manage schedules & itineraries calls

Make travel arrangements, set-up and improve data management systems
Administrative Secretary at Values Corporation, New York

November 2008 – February 2011
Provided secretarial and clerical support to management team

Screening & review of emails, handling of internal and external calls

Set-up, maintained files & records, drafted company newsletter

Processed expenses and generated expense reports
Education
A. S. Business Administration 2008 from Sewell College, New Jersey
Other Qualifications
MS Office – October 2008
Effective Communication – September 2008
Technical Skills
Lotus Notes
Typing Skills – 90 wpm
Publisher
Core Competencies
Communication skills
Problem solving
Reliability
Decision making
References
Will be provided on request
2
Name
Address | Phone | Email
Executive Assistant
I am a highly motivated administrative professional with 10+ years of experience. Having displayed exceptional interpersonal and organizational abilities, I also managed multiple projects simultaneously.
Areas of Expertise
Administrative Support

Travel Arrangements

Calendar Management

Writing, Editing & Project Management

Event Co-ordination & Customer Service
Professional Experience
Administrative Assistant, Amaze Inc., New York

April 2004 – Present
Provide executive support to 20+ associates

Coordinate meetings and special events

Arrange business travel, complete lengthy expense reports

Manage multiple administrative projects
Clerical Secretary, Finesse Corporation, New York

September 2002 – March 2004
Provide support to executives

Filing, typing and additional paperwork

Manage emails, mails and packages

Conduct internet research, create reports using Word & Excel

Typing assignments completed with accuracy and speed
Education & Skills
NJ Community College – New Jersey
Administrative Assistant – 2002
Microsoft Office, Visio, Adobe Acrobat
3
Name
Title
Address | Phone Number | Email Address
Qualification Summary
10 years experienced executive assistant reporting to CEO and other top executives;

Acted as effective gate-keeper, prepared well-research and accurate documents, manage calendars and handle daily office tasks;

Proficient in MS Office Suite & Typing Speed of 80 WPM.
Professional Experience
Executive Assistant, 2009 to present | ABC Company | Raleigh
Provide administrative & business support to CEO and other executive management

Manage calendar, meetings, teleconference and travel

Negotiate with vendors regarding services and manage costs

Improve communication between various departments, foster team work and collaboration
Executive Assistant, 2008 to 2009 | XYZ LLC | Raleigh
Provide support to senior partner, research legal documents

Handle accounts, bank deposits, inventory and equipment and technology

Plan and coordinate PR initiative, business development event, holiday parties, etc.

Conduct staff orientation seminars
Education & Training
AAS in Business Management, 2006 | LMN College | Raleigh
Training Completed:
Managing Multiple Projects, Objectives and Deadlines

The 7 Habits of Highly Successful People
Tips
The resume should be simple and demonstrate the ability to write and communicate clearly.

Apply professional language and highlight key points corresponding to your awareness of the company and field.

Administrative assistant resume should be modified as per employer's requirements and should be kept for records and future references

Ensure that you proof read the resume for grammar and punctuation, and check your spelling to avoid simple mistakes.

Fresher's resume should be restricted to one page document, while experienced candidates can have resumes 2-3 pages period.
ANY IDEAS ABOUT THIS TOPIC?