It may come as no surprise that your first apartment will probably be the opposite of a glamorous penthouse or sprawling duplex. Finding a roommate, paying for rent, dealing with landlords and furnishing a place can get pretty stressful. But if you prefer just to dream about the perfect abode, even if just for a moment, here are some of our favorite apartments from TV that you can ogle all day - no security depost required.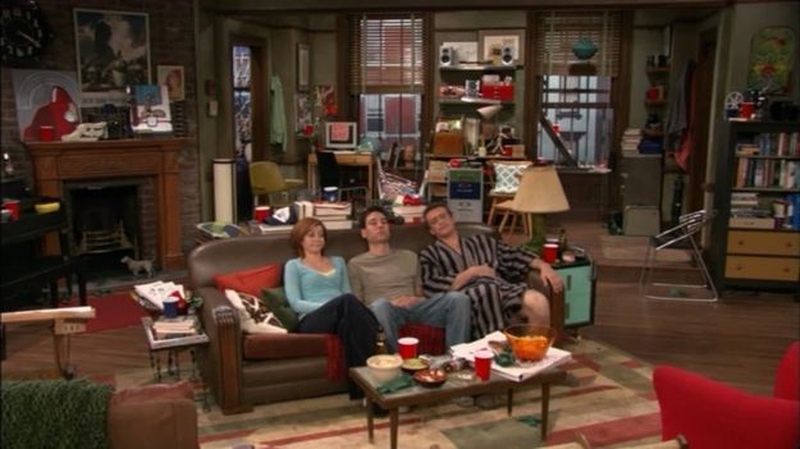 Part 1
1
Carrie Bradshaw's rent-controlled brownstone apartment in Sex and the City
For a small-sized apartment in New York City, Carrie's home sure seemed charming. Maybe it was just her walk-in closet... Side note, how could Carrie afford this and her designer shoe collection on a columnist's salary?!
2
Monica's downtown apartment in Friends
The open kitchen, the accented painted accent walls, the huge window and all-around cozy feeling... Need we say more?
3
Shoshanna Shapiro's pink paradise in Girls
If only we could live in such a put-together place! Seriously, why does it look seem like Shoshanna hired a decorator to design that living room set up? Note the Sex and the City shout-out, because obviously.
4
Don Draper's mid-century bachelor pad in Mad Men
We expected nothing short of amazing from the dapper advertising executive when it came to his second apartment as a new bachelor. Between the sunken living room and modern fireplace, there's nothing we wouldn't give to move in here right now.
5
Walden Schmidt's Malibu home in Two and a Half Men
Walden's house was cool and all, but the main thing that had us jealous was the beachside location! Um, hello, can we please wake up to the Pacific Ocean every day too?!
6
The van der Woodsen penthouse in Gossip Girl
The van der Woodsen family spent quite a long time living in a hotel while their apartment was being decorated, and we're glad we finally understood why it was worth the wait! No wonder drama always followed Serena and her family – everyone must have been jealous of their ultra modern, sprawling Manhattan penthouse!
7
Mindy's killer NYC apartment in The Mindy Project
Based on the looks of Mindy's super colorful, completely adorable apartment, it seems like she robbed a HomeGoods (and we totally approve). A girl can never have too many accent pillows!
ANY IDEAS ABOUT THIS TOPIC?