Are you in a hurry to catch a bus? Want to grab a seat as soon as possible? If yes, you must check your clothes soon after reaching destination. Sometimes they are perfect after so much busy and hectic race, but in some cases you get chewing gum on them. As soon as you look at the chewing gum stuck to your clothes you feel like one more cloth is reduced from your wardrobe.
Don't be depressed and instead know how to get chewing gum off clothes. Below are some tips to get rid of chewing gum from clothes: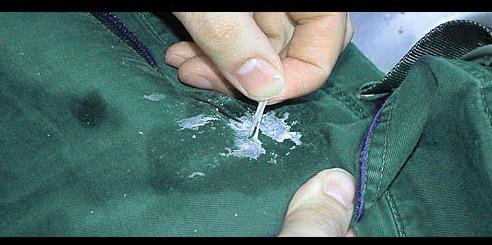 How To Get Chewing Gum off Clothes
Tips
The use of orange oil and peanut butter can leave stains, so do not use it on expensive clothes.

If you are using one of the above solutions at home to remove chewing gum, there are risks of damage of cloth and stain. So, in case of expensive cloth take it to the cleaner who can put solvent which cannot damage or stain the fabric.

Scraping cloth with a blunt knife or rubbing toothpaste can ruin the garment permanently. Though you got the answer of how to get chewing off clothes make sure garment do not get ruined.
ANY IDEAS ABOUT THIS TOPIC?