NBA scouts are forever searching for the diamond in the rough. Somewhere in every draft class is a Jimmy Butler or Manu Ginobili. The template for this isn't even in basketball. It's football where one of the most heralded quarterbacks, Tom Brady, was drafted in the sixth round at No. 199 overall. At 24, the Cavs have an opportunity to add a solid role player who could later develop into a difference maker like fan-favorite Matthew Dellavedova.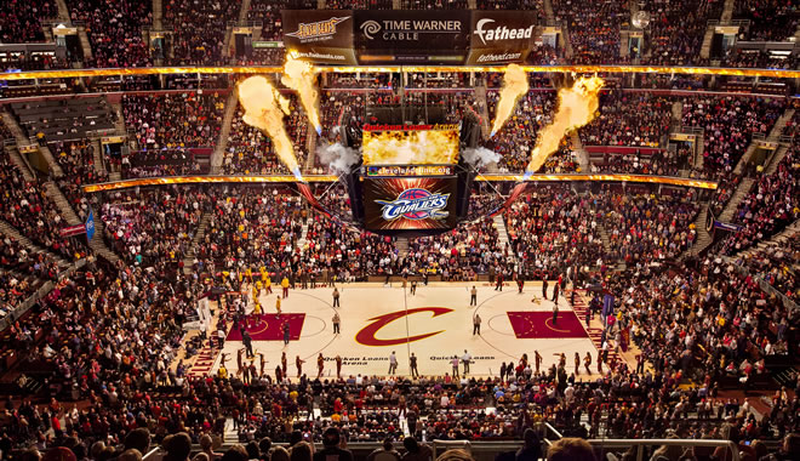 Part 1
1
Chris McCullough, PF, Syracuse
Players coming out of Syracuse have a unique and singular perspective on defense. In Jim Boeheim's vaunted zone, players learn defensive communication and develop the ability to guard multiple positions. Power forward Chris McCullough will make a good addition to the Cavaliers' bench through his unselfish play and skills at facilitation.
2
Tyus Jones, PG, Duke
Given Kyrie Irving's postseason injuries, it's marginally possible that the Cavs will want to add more depth to the PG position. Dellavedova makes a sturdy backup through his defensive grind, but the team can't count on 19-point outings as in Game 6 against the Chicago Bulls. There are certainly more reliable score-first point guards in the draft, but they'll go long before the Cavs pick. Jones may make a reasonable choice.
3
Robert Upshaw, C, Washington
Robert Upshaw has a strong upside, and coming from a Huskies team that started the season well only to finish in the basement of the Pac-12, his numbers may not reflect his true potential. Still, he does possess numbers to be excited about. Converting nearly 60 percent of his shots for 10 points in 25 minutes of play is no joke, even if it doesn't win the game. Plenty of centers have emerged from non-contenders to play serious ball in the NBA.
4
Montrezl Harrell, PF, Louisville
The postseason has shown Cleveland fans that low-post scoring isn't a necessity but that rebounding wins games. As of Monday, May 25, through 11 victories over three rounds, when the Cavs have won the glass, they've won the game. No doubt this stat will lead discussions as the draft approaches. While rebounding machines like Tristan Thompson sit higher, Montrezl Harrell will be a great steal if the Cavs can get him at No. 24.
5
Rondae Hollis-Jefferson, SF, Arizona
The major focus will continue to be defense. Iman Shumpert, a transcendent defender, said following the Game 2 victory over Atlanta that the Cavs hang their hat on defense. This scrappy team has held many opponents under 100, so defense will be a key statistic when considering draft prospects. Rondae Hollis-Jefferson, a Pac-12 All Defense Team, will bring the grit and defensive savvy that the current Cavaliers will nurture.
ANY IDEAS ABOUT THIS TOPIC?