Cox Bazar is the hyped and famous beach in Bangladesh. It is visited by millions of people each year. Famous for its longest beach, delicious food and calmest and beautiful picnic points, Bangladesh cox bazar is the finest location in Bangladesh. It would earn $5 billion in next five to ten years for Bangladesh tourism. Besides, all these positives there are some points that you must consider during your visit to the area. Read on to find these helpful tips to make your tour hassle free and fun.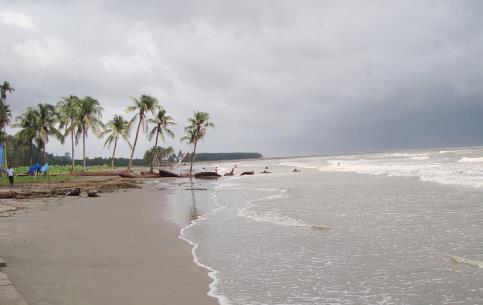 10 Things Not to Do in Cox Bazar
No Alcohol
When you want to visit the cox bazar or visit its beaches the first thing you must not do is to openly drink alcohol. Bangladesh is an Islamic country. Alcohol is prohibited in Islam. Majority of Bangladesh's population is Muslims. Drinking alcoholic drinks in public areas is banned. Moreover, people don't like it. Although, there are some of Bangladesh hotel and shops where alcoholic drinks are available, but don't bring them in public areas. This way you can enjoy visit to Bangladesh cox bazar sensibly.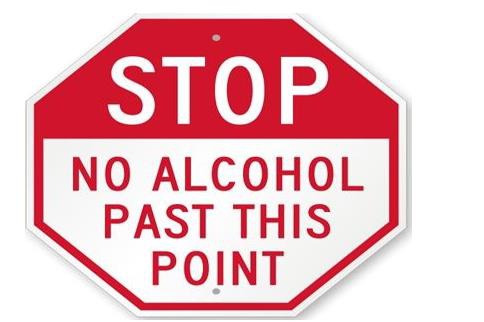 Dress Modestly
Another thing not to do in cox bazar is to wear body revealing dress. Although, men can get some leniency, but in case of women it is considered very inappropriate. If you are thinking to wear swim suit and take sunbath on the beaches, then you need to modify it. You can enjoy visiting beaches but in full cloths. Women should wear modest cloth. This can also save you from unwanted staring and harassment. Pants or jeans or long skirts is okay. Dress etiquettes and alcohol consumption are two important obstacles for Bangladesh tourism.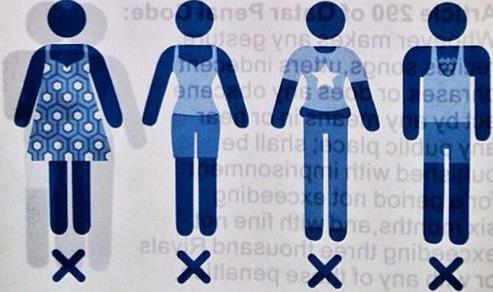 Careful at Night
Cox bazar is very crowded at day. On night, it is not a very safe area. Mugging, stealing and harassment are prevalent at night. When you make plan to visit Bangladesh cox bazar, don't forget to do so in the morning or in afternoon. As time progresses, the beaches get crowded. When you early on you may find a peaceful and quiet corner. You are bound to find enough sweet spots on 120 Kilometers stretch of uninterrupted beaches. At night, the situation is quite different, so be careful. The tourists are more prone to street crimes as they have more money. Some of these crimes go unreported in cox bazar news. During night, you may visit the market on spend your time in Bangladesh hotel or restaurants to enjoy exquisite cuisine of Bangladesh.
Don't Pollute
In the last decade, the cox bazar has become very popular. Thousands of tourists from around the world visit the picturesque beaches and islands. With increased influx of tourists, the problem of pollution has also increased. The government is doing efforts to control this problem. When you visit the beach, try not to pollute it. Take a plastic bag with you. Put all the waste and empty bottles in it and put the bag in the dust bins. Everyone must do their part to keep this heaven on earth clean and beautiful.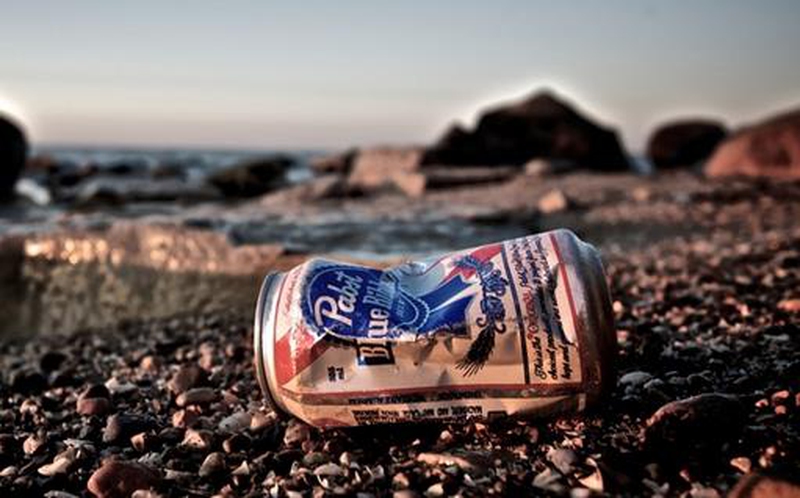 Buy Sea Shells
Lots of vendors and the town's people will offer you sea corals and shells. These are made into beautiful jewelry and decorating stuff. But this practice is affecting the ecosystem of the area. Be a responsible person. If some of them are very beautiful you may take photographs. Some of these are very common and you may buy them as a souvenir of coxs bazar, which will remind you that you visited the cox bazar.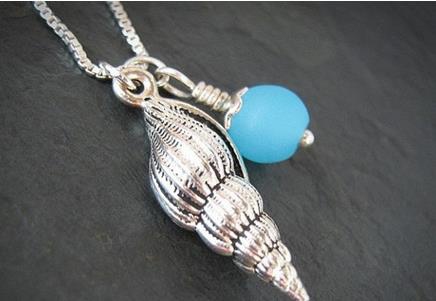 Don't Eat The Usual Food: Buy fish and Other Delicacies
When you would enter the cox bazar you would find vast variety of food. Restaurants of all levels provide food from economical to the most expensive one. There are modern food chains too. You can enjoy fast food in KFC or any Bangladesh hotel. But it will not give you much pleasure as all these are found everywhere in the world. Try the specialty of cox bazar. Try the delicacies of coxs bazar such as fried fish, fish pizza, grilled prawns and rice. These are the specialty of not only cox bazar but these are staple food of Bangladesh. You would definitely savor the taste of these exotic food forever.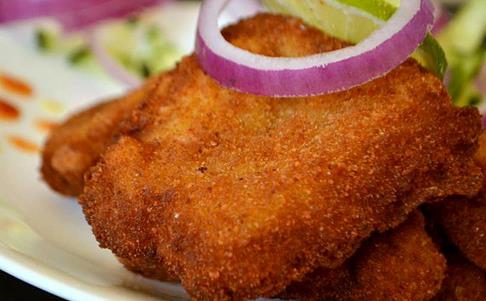 Be Careful with Vendors
With rising commercialization the business competition is getting tougher. Although good for Bangladesh tourism, You will find vendors along the beach shops who press you hard for buying their stuff. They may push you hard. This harassment often annoys the foreigners as they are considered more profitable. This makes some of the bad cox bazar news to go in the international press. The better way is to avoid bargaining with them. Try visiting the cox bazar market instead, if you really want to buy something.
Too Many People: Find Peaceful Point
In the last decade, the cox bazar has become a major tourist destination. People from all parts of Bangladesh and the world flock to the beautiful and mesmerizing beaches of cox bazar. It gets hard to find peaceful and quiet place on the beach. If you enjoy being around with people you can to any place on the beach, but if you want a quiet spot then consider going to small island near by. These are called 'dwips', which means island in Bangla. Sonadia and Pechar Dwips are most famous. Here you would find large number of bird species. If you are lucky, you may also find turtles hatching near the sea. You may go to the Ramu village near cox bazar. It is a buddhist village with monasteries and Pagodas. Decide with your tourist operators which you may find in any Bangladesh hotel.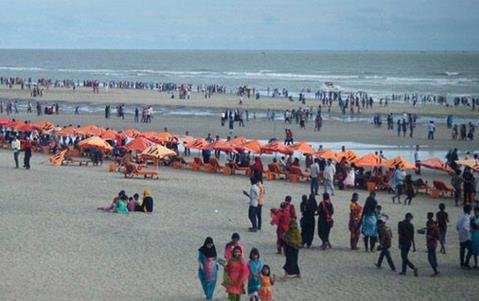 Be Careful When Taking Pictures
Be careful when photographing on beaches in cox bazar. Women photographer can take photos of women but men should not do this. Generally, it is inappropriate to photograph anyone without permission. So ask before you take any photo. People are kind and courteous. They would let you take their photos. But do take permission as a precautionary measure. Being a traditional society, Bengalis are obviously more conservative than westerners.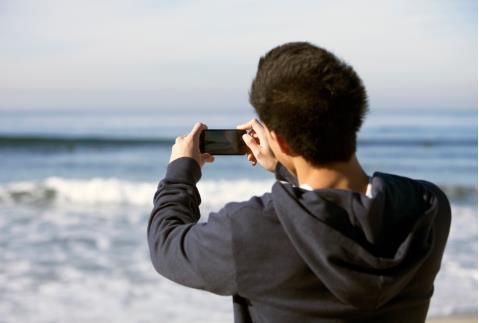 Don't Be a Money Saver
If you want fun, then spend freely. Foreigners usually have to pay more for each activity of coxs bazar. You may do water surfing, horse riding, Jet Ski or other water sports. You never know when you find the time to visit the magical beach of cox bazar, so play, eat, sleep and enjoy.
Conclusion
Bangladesh Cox bazar is one of the most beautiful beaches in Asia. The 120 Kilometer long beaches with astounding places, villages and islands is a must visit area when you are visiting Bangladesh. You can enjoy a lot if you just keep something in your mind. Be careful at night as there are some bad cox bazar news usually related with street crimes and night life, be open hearted when it comes to money, dealing cautiously with vendors, etc are some useful things that you must keep in your mind.
ANY IDEAS ABOUT THIS TOPIC?